Living in NYC: The Food Truck Debate
Kamini Ramdeen | August 08, 2014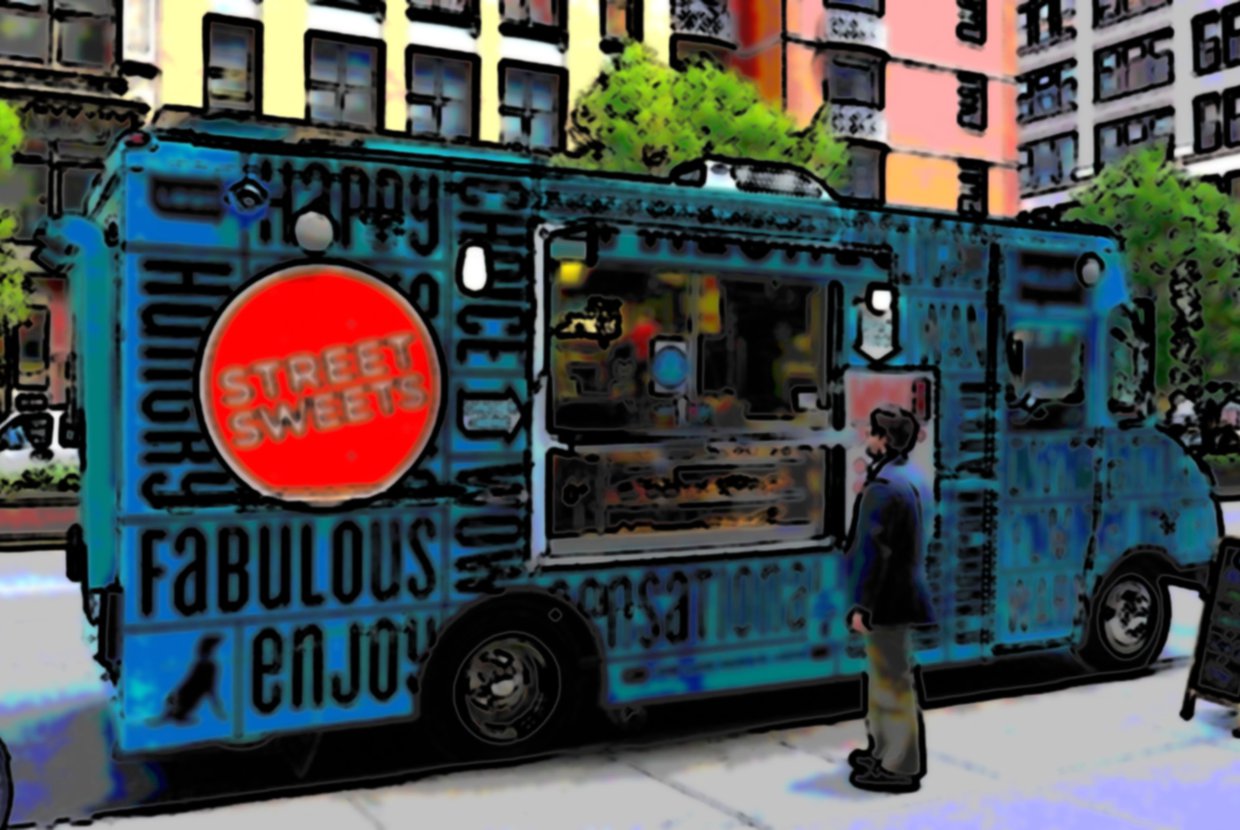 Jon Favreau's new film "Chef" is said to be shedding new interest into the food truck industry. Here in Manhattan we are no stranger to the local food truck. Food trucks have evolved in NYC from the classic ice-cream trucks to serving waffles topped with ice-cream butter and even lobster rolls from Maine. They're conveniently parked right outside your building with a selection of artisan foods and provide quick no-hassle transactions.
NYC's food truck business is booming due to the high multitude of walking pedestrians, however, there's a snagged problem plaguing the food truck industry. The rules that NYC has for the food truck population is stagnant, old and outdated. Obtaining a permit to operate as a food truck, has become an extremely difficult task. There are 3,000 permits per year, 1,000 seasonal permits and an additional 1,000 green cart permits that are available via lottery. Tallied together the total comes to 5,000 permits per year with only 500 going to food trucks. Some entrepreneurs have considered buying the permits from the black market, where permit pricing begins at $20,000 in comparison to the $200 that the city sells them for via the lottery system.
Councilman Dan Garodnick said, "The key is to get our rules and enforcement in a place where they are working for everyone."
Garodnick had tried to make changes last year in the food truck permits policy. His changes would have created more permits that could be offered to the food truck community and removed some of the problems that food trucks face on a daily basis, such as parking tickets.
Food-truckers like Laura O'Neill, who runs the Van Leeuwen Ice Cream Truck, stated that she feels the process itself is the problem. O'Neill is the owner of six food trucks and will be opening her forth brick and mortar restaurant. She believes that the process shouldn't be a randomized lottery system, instead the city should accept detailed-applications and then determine which street vendors are best for NYC.
With more and more food truck businesses opting out of street-food and moving into the realm of restaurants the food truck business is taking an unusual turn. The hardships facing the owners of these businesses are plentiful, including minimal capital-gains due to more and more business being lost to competition. Most food truck operators have to hold a second job to make ends meet. For example, Derek Kaye, owner of Eddie's Pizza Truck, also has a second job in student travel. James Klayman, owner of Gorilla Cheese NYC, holds a second job as a broker for United Realty Advisors.
"Four years ago, you went out on the street and made good money, now you have to offset the [vending] with other things" said Derek Kaye to Crain's New York Business.
With Manhattan's rents skyrocketing for commercial spaces, businesses like Rickshaw Dumplings thought it was wiser to jump onto the food truck bangwagon. However, with the daily debacles of vending on the NYC streets they were also forced to stop vending as well. Green Pirate Juice, which sold freshly squeezed juice, moved out of the food truck business and into making their own whole-sale consumer line of juices that are now for sale at grocery stores.
Despite the unstable nature of the vendor trucking economy, the food truck business sees no signs of decline. There are still many entreprenuers hoping to attain a permit. Previous owners of food truck businesses would recommend not to enter this industry unless you're looking at the big picture, if your goal is to move forward and enter the restaurant, caterer, or consumer product business, than starting a food truck isn't a bad idea. Hopefully NYC will look into simplifying and expanding their role in creating a better thriving food truck market.