The Reawakening of Greenpoint
Lara Milbauer
| August 25, 2014 | Published in
Neighborhood News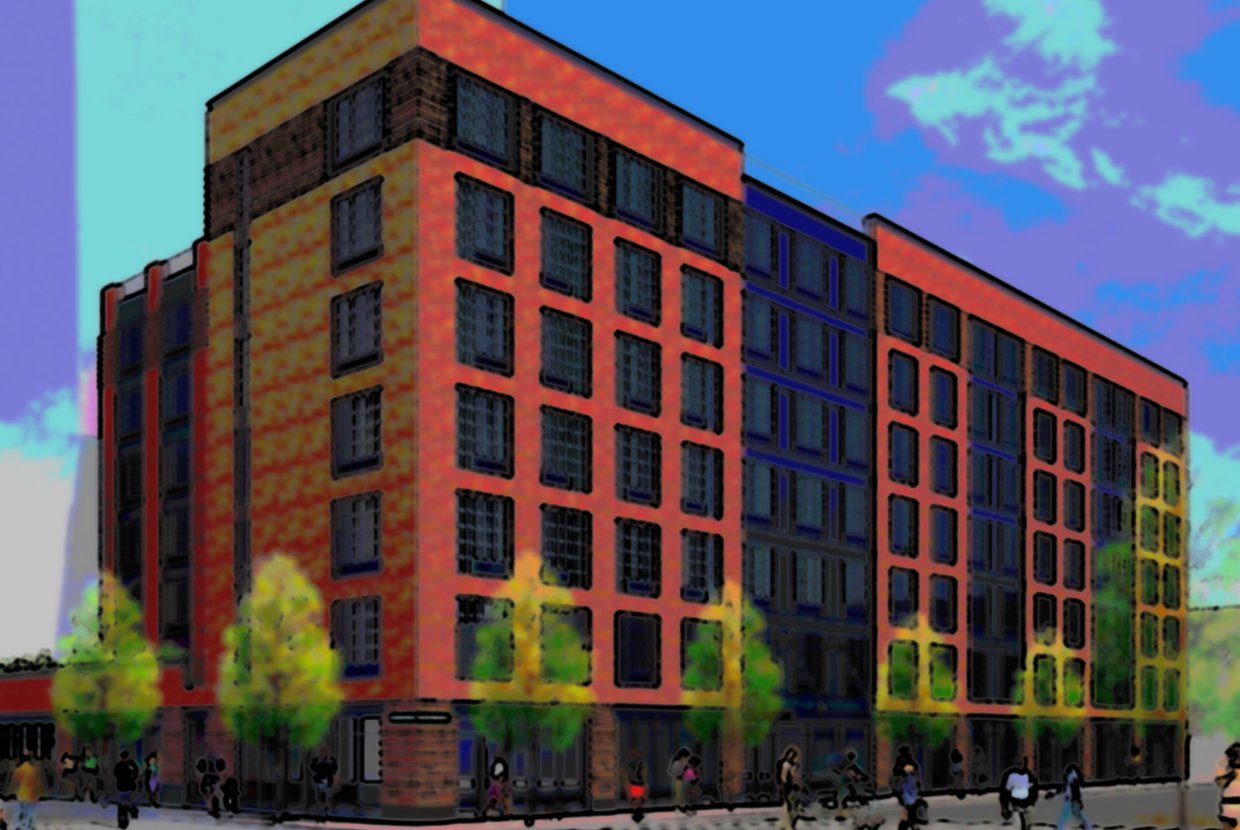 The temporary closure of the G train may have interfered with morning commutes, but it has not slowed down the city's developers. Development along the Greenpoint waterfront is booming. According to chief executive officer of residential brokerage firm MNS, Andrew Barrocas, the high demand in the neighborhood is due to the rapid development of nearby Long Island City and Williamsburg. Barrocas himself is working on a couple of waterfront developments as well. Within the next five to ten years, we should expect to see between 3,000 and 5,000 new units throughout the neighborhood. Listed below are six major projects in the works along the Greenpoint waterfront.
1. Box Street Buildings
Three six-story residential buildings are slated to rise on Box Street. One of the buildings which will include 50 units is designed by Issac + Stern. Two additional six-story buildings are coming to Box Street, one of which is a 20-unit building that will rise at 56 Box Street and the other will rise at 62 Box Street.
2. 145 West Street
Mack Real Estate Group and Palin Enterprises have joined together to build an 800,000 square foot residential building at this site. This proposed $435 million tower will include 39 stories and add more than 600 units to the neighborhood. The building will also include 23,000 square feet dedicated to retail space.
3. 161 West Street
The private equity firm, Quadrum Globa, has put forward $45.5 million for a 179,000-square-foot development at this location, close to Greenpoint Landing. Quadrum purchased this property from a group of owners lead by Brooklyn-based investor, Miriam Chan. This project was stalled for a while, similar to 145 West Street, but both are expected to be major game changers for Greenpoint.
4. 79 Quay Street
This development coming to 79 Quay Street will provide the feeling of warehouse-living as it will retain much of its existing warehouse structure. The renderings for this 60,000-square-foot residential building were recently released by Cayuga Development.
5. Greenpoint Landing
One of Greenpoint's most anticipated developments is Greenpoint Landing. L+M Development Partners recently revealed the full-building renderings for the 82,000-square-foot property. The six-story building is in the works and will include 93 affordable units and 2,500 square feet commercial space on the building's ground floor.
6. Brooklyn Expo Center
This complex built at 79 Franklin Street will be opening its doors next month for its inaugural event, the Brooklyn Antiques and Book Fair. This space includes 28,000 square feet of exhibition space, a 2,200-seat banquet hall, offices, and a cafeteria. The property was bought by Joshua Guttman in 2001.