Biggest Upcoming NYC Projects
Lara Milbauer
| September 18, 2014 | Published in
Elegran Insider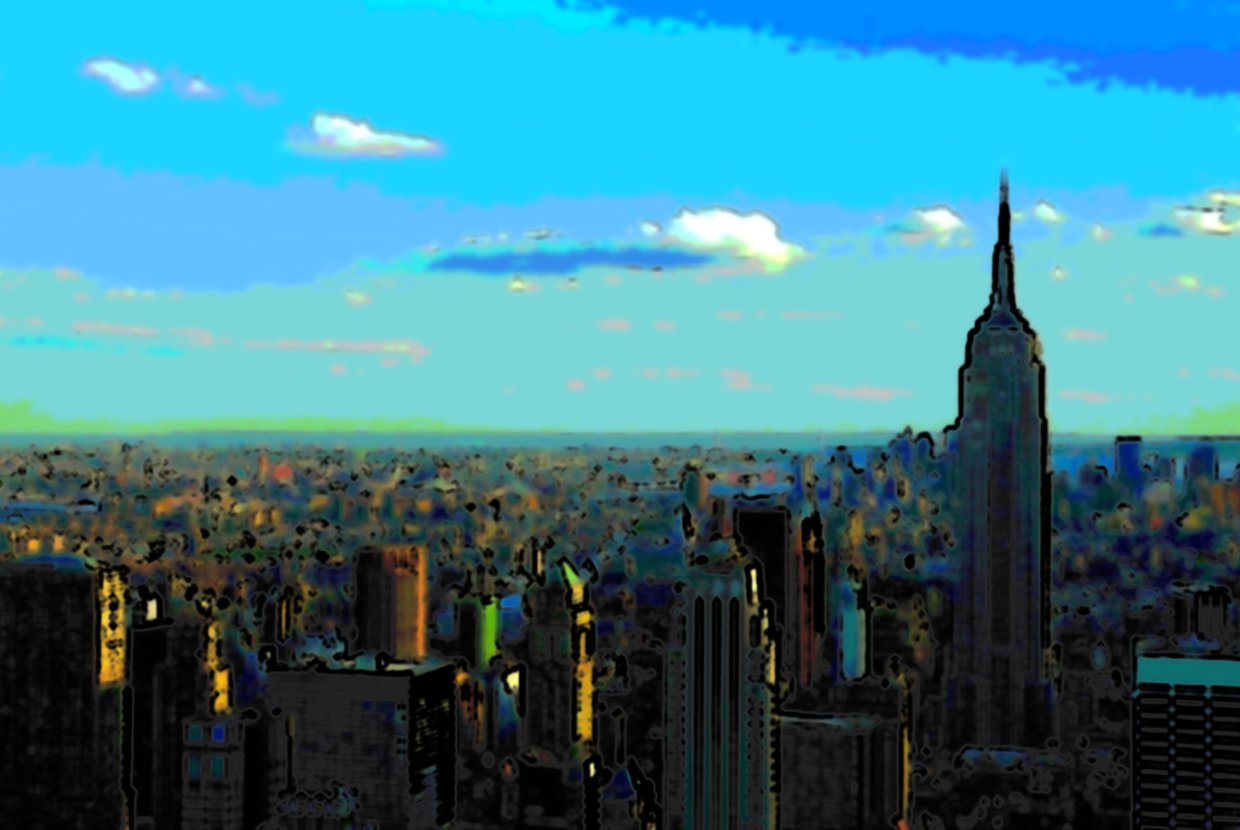 As to be expected, more real estate projects are underway in New York City. So far, as of this recent July, some of the biggest projects were filed and are ready to take action within the next couple of years. All of these projects are big names and big developments that will enhance the beauty, the fast pace, and the flow of New York City. Below, are the ten largest projects coming to Manhattan:
1. 500 West 33rd Street/30 Hudson Yards
The biggest permit filed was from Related Group for the upcoming development at 500 West 33rd Street/30 Hudson Yards. The development will be a 3,423,666-square-foot development at Hudson Yards and will include about 2.6 million square feet of office space, as well as around a million square feet in retail on an adjacent podium, according to YIMBY. Kohn Pedersen Fox is the architect for this project and Related has announced that the tower will be 80 stories tall. A loan for the tower is expected to close mid-2015, which is when the construction will begin.
2. 22-44 Jackson Avenue
This project was the second largest permit filed in July and the biggest project in Queens for the month. 22-44 Jackson Avenue is the former site of the artist haven, 5Pointz, which will be demolished this coming October. Jerry and David Wolkoff are the developers of this site, who plan to construct a mixed-use development in its place. The project covers more than a million square feet and will include 1,000 apartments, 210 of which will be affordable housing. The Wolkoff brothers have promised to include 12,000 feet of artist studios within the two towers, and the north tower will include retail space.
3. 606 West 57th Street
Real estate and development firm, TF Cornerstone has plans to construct a 992,938-square-foot development at 606 West 57th Street. The upcoming tower will be 440 feet and 42 stories tall. It will include 40,000 square feet of retail space, and the remaining 952,938 square feet will be dedicated to 1,028 apartments. SLCE is the architect of the building, which will be located on the corner of 57th Street and 11th Avenue, set to replace a Lexus and Acura dealership at the location.
4. 43-22 Queens Street
Rockrose Development is planning to build a residential development at the site of the former Eagle Electric Warehouse. Rockrose hopes to build a 54-story tower, but plans to leave the original structure largely intact. Rockrose is planning to add 738 units to the tower, which will rise to 580 feet, and the entire development will encompass 623,337 square feet. Of that amount, 34,477 square feet will be devoted to retail.
5. 33 Bond Street
TF Cornerstone is planning to build a 25-story building at 33 Bond Street in Brooklyn. The project will total to 599,375 square feet, and will include both retail and residential space. The building will house 774 apartments, spread throughout 546,480 square feet of space, twenty percent of which will be below the market rate. The development will include 30,000 square feet of retail space. TF Cornerstone bought the site, which previously held a 5-story parking garage, from Thor Equities for $70 million.
6. 112-51 Northern Boulevard
Eastern Emerald Group has proposed an 11-story, 350,186 square foot mixed-use building for this location in Corona, Queens. Previous plans called for a 250-room hotel, while July's permit application calls for 257 residential units. The building will be divided among 175,090 square feet of residential space, 145,910 square feet of commercial space, and 29,186 square feet of retail space. The site will include 600 parking spaces.
7. 262 Kent Avenue
Jed Walentas' Two Trees applied for permits in July to build a 30-story tower at its Domino Sugar Factory location. This will be the firm's third tower of waterfront development in Williamsburg, Brooklyn. This project, covering a total of 281,869 square feet, will be split almost exactly between commercial and residential space. The building will include 142,000 square feet of office space from the second through 17th floors. The remainder of the space will be spread throughout 93 residential units.
8. 4275 Park Avenue
Developer Webster Avenue HDFC has proposed a 12-story residential building for this location. The application calls for 211,520 square feet of space that will be divided among 248 apartments. Architecture firm COOKFOX is designing the building, which currently occupied by a one-story warehouse.
9. 356 East 89th Street
Anbau Enterprises bought this location the previous year for $33 million, and plans for a 198,890-square-foot residential building at First Avenue and 89th Street. The permit application calls for 3,588 square feet of retail space on the ground floor of the SHoP-designed building. The development will have 78 apartments divided throughout 34 floors and apartments will average about 2,400 square feet per unit.
10. 1558 Third Avenue
DDG has applied for a permit to build a 31-story residential tower at this location, bought from Muss Development for $70 million. The building will be 469 feet tall and the entire project is planned to span 183,781 square feet. The development will include 44 units, averaging about 3,500 square feet each.