Downtown Brooklyn: NYC's Exceptional Cultural Hu
Tasha Moore
| September 05, 2014 | Published in
Neighborhood News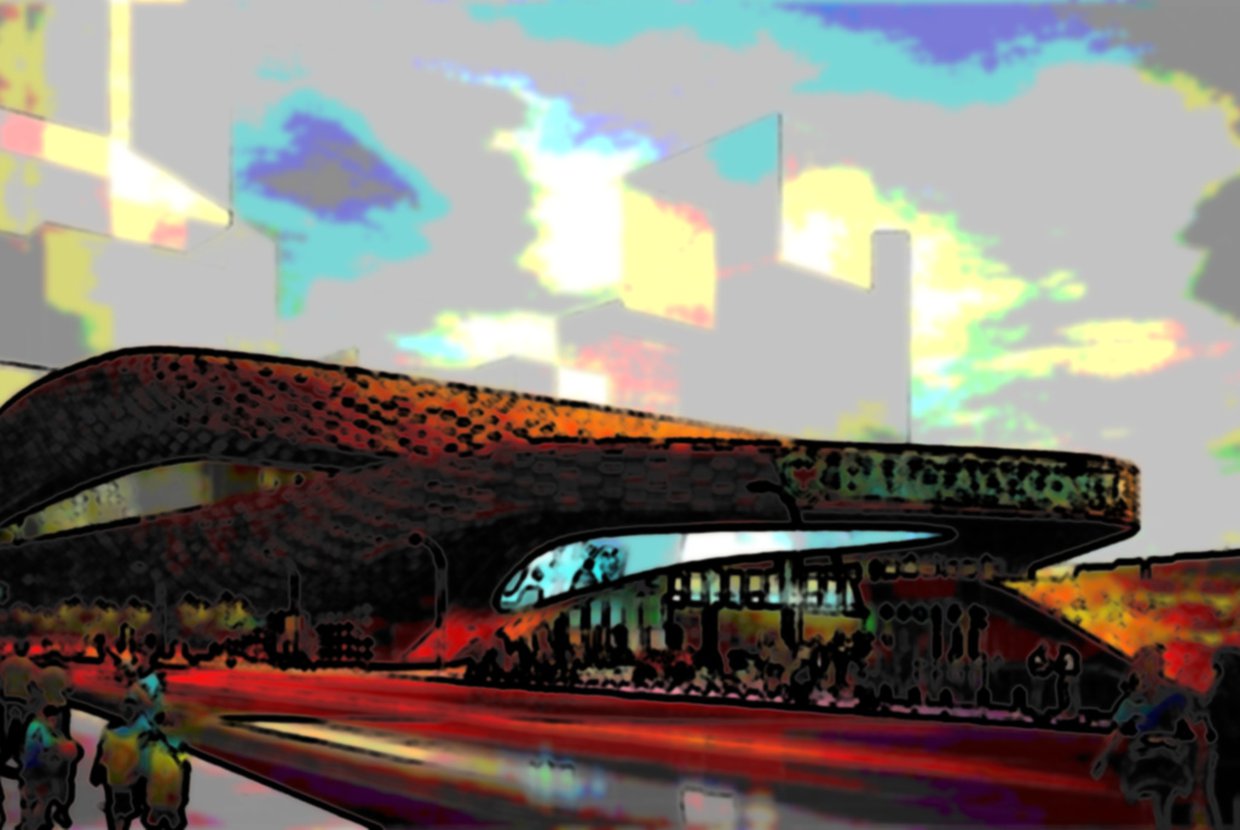 Courtesy of: tracy collins/Flickr
For many decades, the Williamsburgh Savings Bank tower reigned as Downtown Brooklyn's preeminent architectural icon. Built between 1927 and 1929, the 37-storied clock tower building, located between Ashland Street and St. Felix Street, stands 512 feet tall. In 2007 and 2008 the former bank was redeveloped as a luxury condominium building and was renamed 1 Hanson Place. It no longer looms as Downtown Brooklyn's tallest edifice thanks to nearby developments in the area. The building's extreme makeover is symbolic of sweeping changes that occurred in Downtown Brooklyn since 2004.
Downtown Brooklyn's first major transformation occurred after World War II, when the City Planning Commission revived the district's underused environs that included many nineteenth-century warehouses and factory buildings. Adams Street was widened considerably, allowing better access to Downtown Brooklyn from the newly renovated Brooklyn Bridge.
In 1969 the City Planning Commission affirmed Downtown Brooklyn's role as the economic nucleus for the borough. Several office towers began sprouting in the region to stimulate further growth and activity. The Brooklyn Academy of Music (BAM) emerged as a thriving multi-arts institution in spite of the deterioration that plagued the area in the decades that followed.
The Downtown Brooklyn Partnership (DBP) was formed mainly to coordinate New York City's 2004 rezoning efforts for the dwindling area. During his tenure, former mayor Michael Bloomberg unveiled an ambitious $400 million plan to revitalize Downtown Brooklyn. Bloomberg's mayoralty witnessed a burgeoning business district with some 17 million square feet of office space, a more vibrant retail center measuring 4 million square feet, a consolidated network of the area's 11 colleges and universities, the highly anticipated materialization of arts and entertainment programs produced by Downtown Brooklyn's plethora of cultural organizations, and a new sports franchise at the Barclays Center, which opened in 2012. A cluster of sleek luxury condominium buildings, such as the Brooklyner and the Avalon Fort Greene, were also completed during Bloomberg's watch.
Mayor Bill De Blasio continues Bloomberg's 10-year mission, while readdressing persistent snags affecting Downtown Brooklyn's revitalization, such as low tourism rates and scant business presence. De Blasio's administration plans to consolidate several agencies in the area's city-owned buildings to make way for more affordable office space for more diversified businesses.
Additionally, De Blasio has responded to concerns that Downtown Brooklyn lacks community appeal. For example, De Blasio's "Brooklyn Strand" will link a group of disconnected parks, plazas and greenways from Borough Hall to Brooklyn Bridge Park on the waterfront.
His honor's administration and DBP have engaged the Metropolitan Transit Authority to devise a more comprehensive transportation infrastructure for Downtown Brooklyn. Major connectivity endeavors also include widening areas for pedestrians on major streets leading into the walkable district.