Manhattan's Most Magnificent Penthouses
Lara Milbauer
| September 15, 2014 | Published in
Urban Design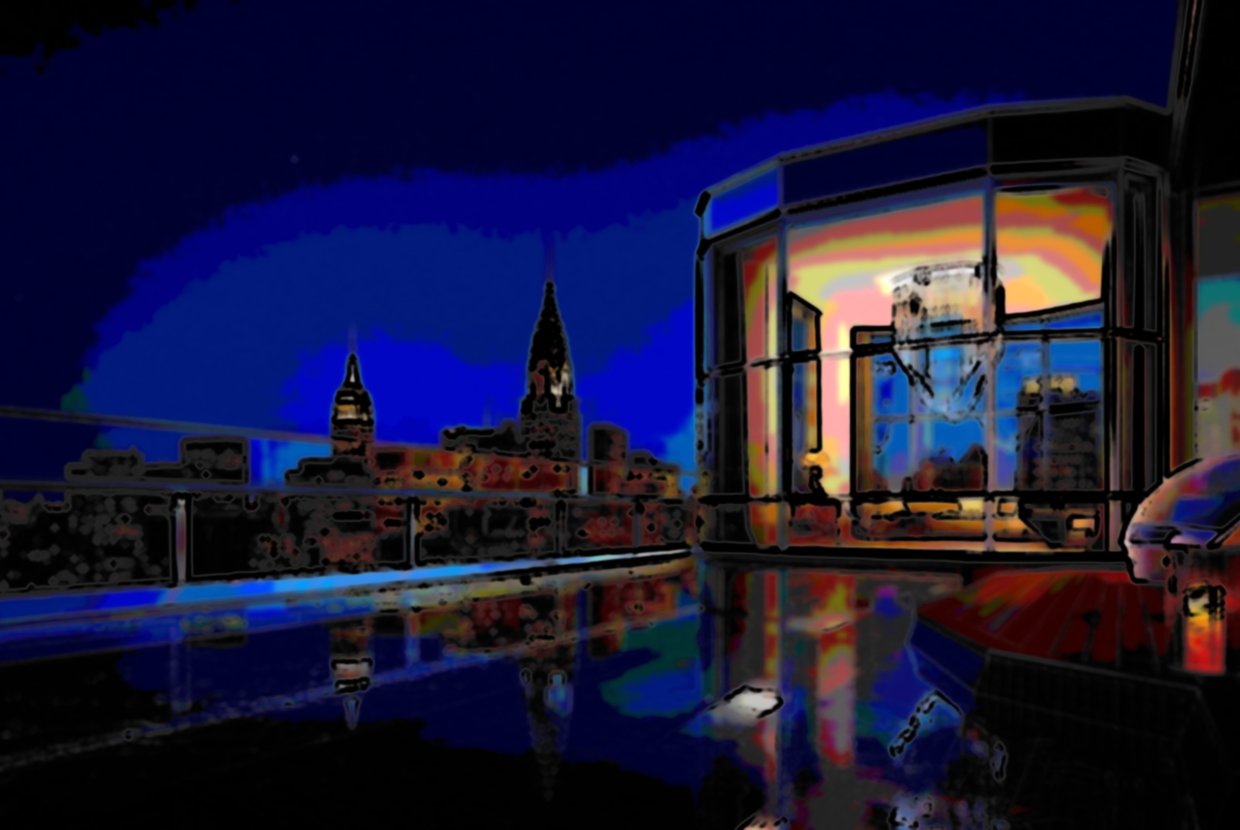 Manhattan is a vibrant city filled with glamorous homes that most people can only dream of living in. Since the average person doesn't always get the chance to visit one of these gorgeous homes, here is a list of of the five wildest and most luxurious penthouses in New York City:
ODA-Architecture Penthouse
One of the craziest NYC homes has to be the ODA-Architecture designed, 18,000-foot penthouse located on the East Side of Manhattan. It was designed by ODA-Architecture's executive director, Eran Chan, and includes 6 bedrooms, 12 bathrooms, an art gallery, a zen garden, and a 30-foot waterfall and reflecting pool. This ridiculous penthouse also includes a variety of other rooms, such as a game room, cigar room, recording studio, screening room, a day spa and gym, a teahouse and a barrel-vaulted wine cellar.
The Pierre Hotel Penthouse
The penthouse located at the Pierre Hotel is listed as New York City's most expensive home, pricing at $125 million. This penthouse encompasses the entire 41st, 42nd, and 43rd floors, with beautiful 360-views of Manhattan. There are 16 grand rooms in this residence, the living room being considered the most magnificent privately owned room in the world. This residence includes 5 bedrooms, 6 bathrooms, 5 fireplaces, 4 terraces, and the original ballroom at the Pierre Hotel.
The Spencer Condominium
This 5,190 square foot penthouse is perched at the top of one of the finest mansions in New York. Priced at $29.5 million, it is currently owned by Joan Rivers. It was designed by renowned architect, Horace Trumbauer in the neo-French classic style. It includes 4 bedrooms, 5 bathrooms, a two-story gallery, 23' ceilings, a library, and a formal dining room. With its detailing restored by museum-trained artisans, the Spencer Condominium defines true luxury.
One57 Penthouse
The One57 Penthouse is currently priced at $110 million. Located on West 57th Street near Carnegie Hall, this 14,000-square-foot home is entirely glass-walled and overlooks the iconic Central Park. The penthouse takes up the 75th and 76th floors of One57 and includes 6 bedrooms and a 57-foot-wide, double-height, "grand salon" facing Central Park.
Clocktower Penthouse
Located in Dumbo, Brooklyn is one of the most exquisite triplex penthouses. This exceptional home is at the top of Brooklyn's iconic Clock Tower and offers 6,813 square feet of space, overlooking the Brooklyn Bridge and Manhattan. Listed for $25 million, the Clock Tower penthouse is the most expensive condo in Brooklyn. It includes 11.5 rooms total, huge living and dining areas with a backdrop of the 4 famous 14-foot glass clocks on each wall.