New York City: Not As Grueling As It Seems
Lara Milbauer
| September 04, 2014 | Published in
Elegran Insider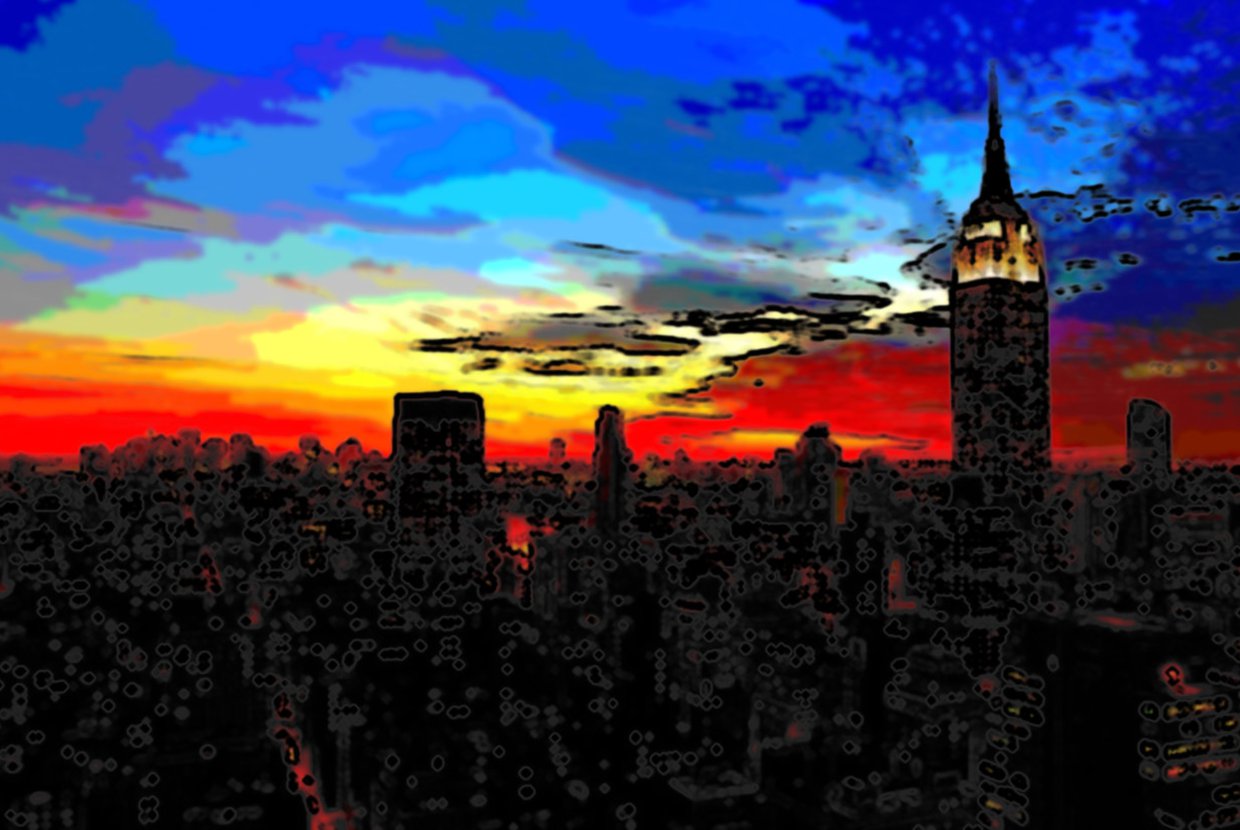 New York is one of the most desirable cities to live in the world, but it is simultaneously difficult to get by while living here. New York City has its reputation. It is the liveliest city in world where people come to pursue their wildest dreams. It is also extremely dirty, crowded, and filled with the world's rudest people. Whether or not you identify with one of those sides more than the other, there is actual evidence proving that New York is really not that bad when compared to the rest of the world.
The rent in New York is high. That is a given. Tons of people cannot afford to live in New York, and those who have the money seem to have plenty to complain about. Nobody is saying that it is inexpensive living in New York, but according to the information on Quartz.com, New Yorkers are getting off easier than they think. When comparing rent price to income ratio in New York versus other cities throughout the world, New York is surprisingly doing better. In New York, renting a 1,300 square foot apartment costs an average of $6,553, while in Monte Carlo, renting an apartment of the same size would cost $10,099. The rent price to income ratio in New York is 8.34 while in Havana, Cuba it is 45.18 and 86.25 in Port Moresby, Papua New Guinea.
Along with the outrageous home prices in New York City, residents also tend to complain about the size of their apartments. 400 square feet is not a lot of room by any means. It is not an ideal apartment size, but it is relatively liveable. 400 square feet is New York City's minimum size for a unit of living space. According to many New York residents, 400 square feet is not an acceptable amount of space to live in (especially considering how much they are paying). Compared to other major cities in the world, the 400-square-foot minimum in New York is the highest number. The minimum allowed living space in in San Francisco, California falls at around 200 square feet; in Paris it falls at around 100 square feet and in Hong Kong, around 30 square feet. If you are a New Yorker and are not pleased with your 400 square foot apartment, imagine what it would be like to live in an apartment less than one fourth of that size.
According to Quartz, a study was published by the Economic Intelligence Unit this past year, labeling New York as "the world's most competitive city." There is no doubt about that statement, it is extremely hard to find and secure a job in New York City. Quartz has looked at how competitive New York is, not compared to its own competitiveness, but compared to other major cities in the world. According to the chart, the highest unemployment rate is in Naples, at 26%. Madrid's unemployment rate is around 20%, Istanbul's 15%, Berlin's 12%, Paris's 11% and New York's roughly 8%. As it turns out, as hard as it is to make it in New York, it is equally or more difficult to make it in other popular cities.
New York is a crowded city, you will never find yourself being the only person on any street at any given time. Sidewalks, subway cars, restaurants and parks will never not be crowded. According to Frank Sinatra, New York is the city that never sleeps. As true as that is, there are cities out there even more crowded than New York. According to a chart that recorded population per square mile, New York has a population density of 27,779 people per square mile. Next on the list is Athens, Greece with 43,595 people per square mile, Union City, California with 52,801 people, Paris, France with 54,899 people per square mile, Chennai, India with 66,961 people, and number one on the list is Manila, Philippines with 111,002 people per square mile. New York is crowded, but so is the rest of the world. If you can't handle the crowds, the prices and the competition in New York, you probably won't find much relief in any other major city either.