Real Estate CEO Proposes Aerial Gondola for Better Commuting
Gianna Villavicencio
| September 19, 2014 | Published in
Neighborhood News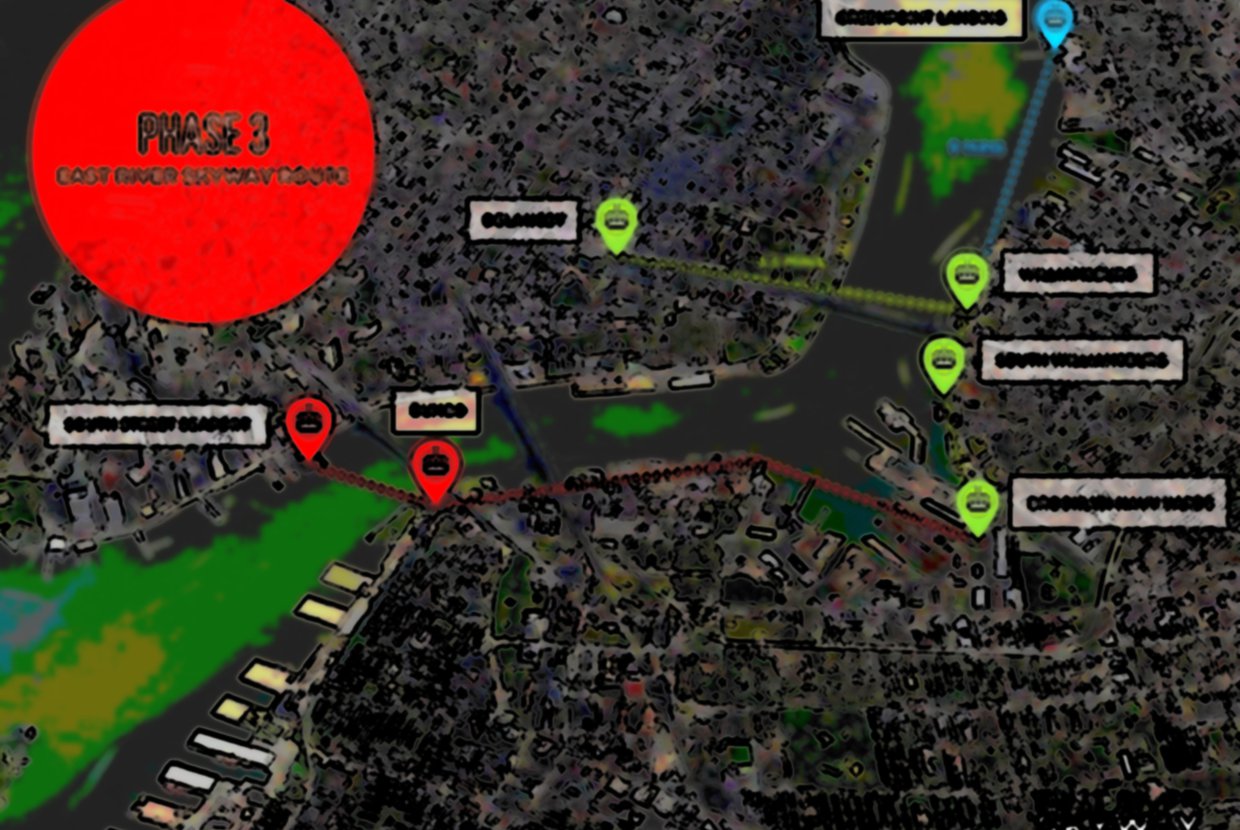 At the Massey Knakal Brooklyn Real Estate Summit held on September 16, CityRealty CEO Daniel Levy proposed an aerial gondola system that would travel along the Brooklyn waterfront and into Manhattan. Dubbed the East River Skyway, the new plan seeks to give commuters a more scenic ride and supplement the demand for more trains on the L line.
The East River Skyway, to be built in phases, would start at the Brooklyn Navy Yard and lead to Williamsburg. From there, it would go to the Lower East Side. Eventual phases would also connect Dumbo to the South Street Seaport; Greenpoint, Brooklyn; Long Island City, Queens; and Roosevelt Island. Then the system would be adjoined with the existing gondola route between Roosevelt Island and Manhattan.
In an interview with Crain's, Mr. Levy said the network would cost about $75 million to $125 million for each stage. He added that the project would help lessen congestion on the train lines, given the rising waterfront property developments in Brooklyn and Queens.
Within Greenpoint, for instance, there are numerous apartments on the rise, as cited by a listing on Curbed. These include the units in 50 Greenpoint Avenue, 58 Box Street, 62 Box Street, 72 Box Street, 77 Commercial Street, 79 Quay Street, 93 Dupont Street, 145 West Street, 161 West Street, 173 Green Street, and 1133 Manhattan Avenue. There's also the highly anticipated Greenpoint Landing, a 10-building complex that will make room for around 5,000 apartment units.
Essex Crossing, a budding Lower East Side project, is another place for Mr. Levy's suggested aerial gondola. Real estate developer Delancey Street Associates aims to turn the site, found in what is called the Seward Park Urban Renewal Area, into a mixed-use area by 2023. Construction is scheduled to begin in spring 2015, and the place will have retail and office spaces in a block known as The Market Line. There will also be residences, and the leasing for these units is expected in 2017.
While the proposal did not state who would build and maintain the system, Mr. Levy pointed out that other cities around the world, like Santiago, Chile and Rio de Janeiro, Brazil, have been effectively using such gondolas to ease train congestion.