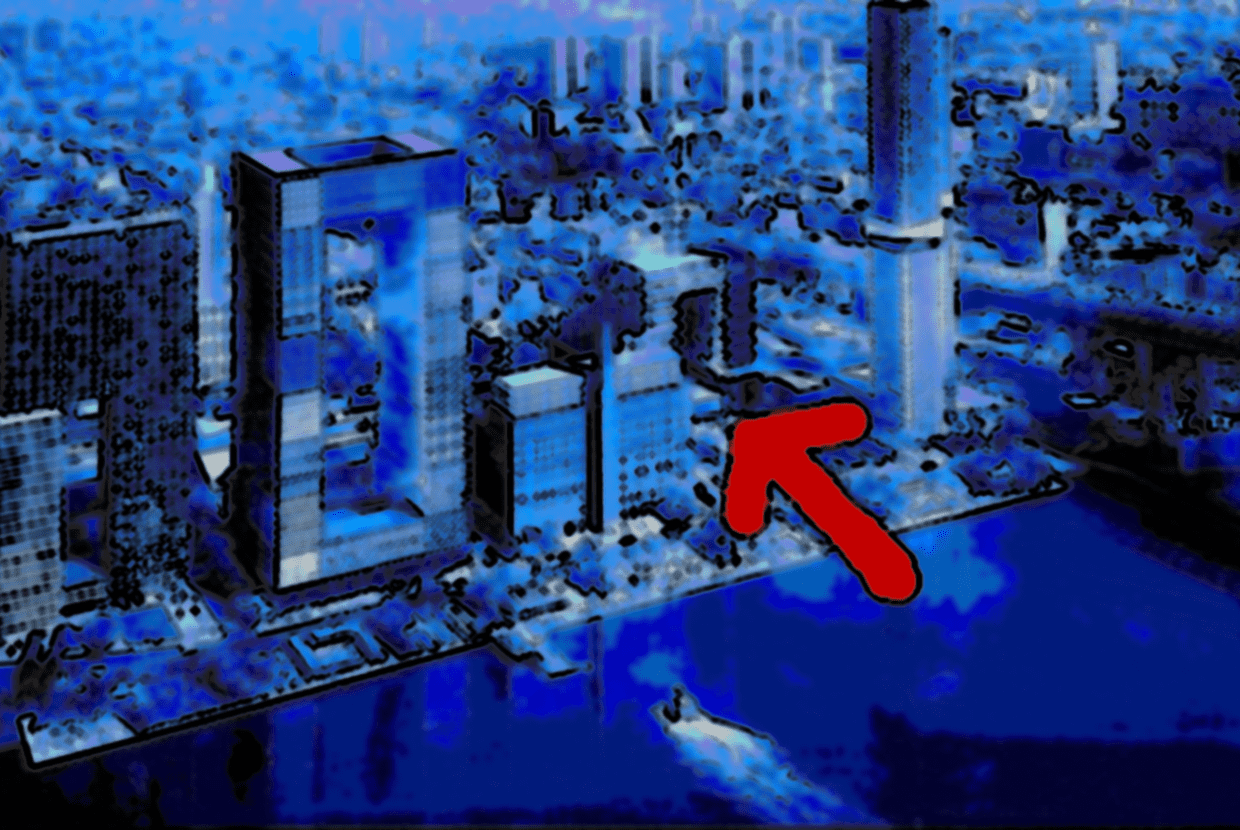 De Blasio's plan to provide 80,000 affordable housing units over the next ten years is off to a dishearteningly sluggish start. The affordable housing project in Williamsburg to repurpose the old Domino Sugar Refinery is all but sinking public perception of de Blasio's promise to New York City. Only 700 of the 2,300 apartments to be constructed on Domino's mixed-use redevelopment site will be officially affordable. People who earn 40-50% of median income ($20,109 to $24,080 and $24,564 to $30,100) and win tickets for one of the 105 affordable apartments to be selected by lottery in 2016 will have access to apartments with rent starting from $353 per month.
In order for a neighborhood to be host to both affordable housing and luxury units, some buildings have added a "poor door" -- a separate exclusive door in the building that leads to luxury apartments. The problem here is that this exacerbates class distinctions by inscribing a physical distance between two kinds of tenants. Domino's re-purposing will concentrate the affordable housing population in one place, eliminating the need for a poor door.
But there are other options for the non-bourgeois of New York. According to a report released by REBNY earlier this year, 95% of affordable housing units constructed since de Blasio's promise were constructed in a "heavily subsidized project in the Bronx." If de Blasio is going to improve on New York City's affordability, he's going to have to find space a little closer to City centers, and that means repurposing space in Manhattan and Brooklyn, whether previously occupied or not.
This is the position REBNY voiced in their report, which compiled statistics to support the argument that landmarking stifles the creation of NYC affordable housing. The report revealed that "fewer than 2% of new housing units built in Manhattan over a ten-year period of time were contracted on landmarked properties."
Spinola, president of REBNY and intricately involved in de Blasio's mission to curate the affordable housing market, points to the LPC's misuse of the Landmark Law to prevent development. He argued further that many sites being designated as historic simply "lack merit," failing to live up to LPC's chief principles. To Spinola, it seems the LPC has shuffled these landmark neighborhoods off the table.
We know the desire to preserve New York City's aesthetic integrity doesn't have to be at the expense of much needed infrastructural adaptation, but even when it isn't (as is the case with Domino), it doesn't necessarily bring us closer to fulfilling de Blasio's promise.