Greenwich, Darkly (Halloween Week Part 2)
Brad Bergan | October 28, 2014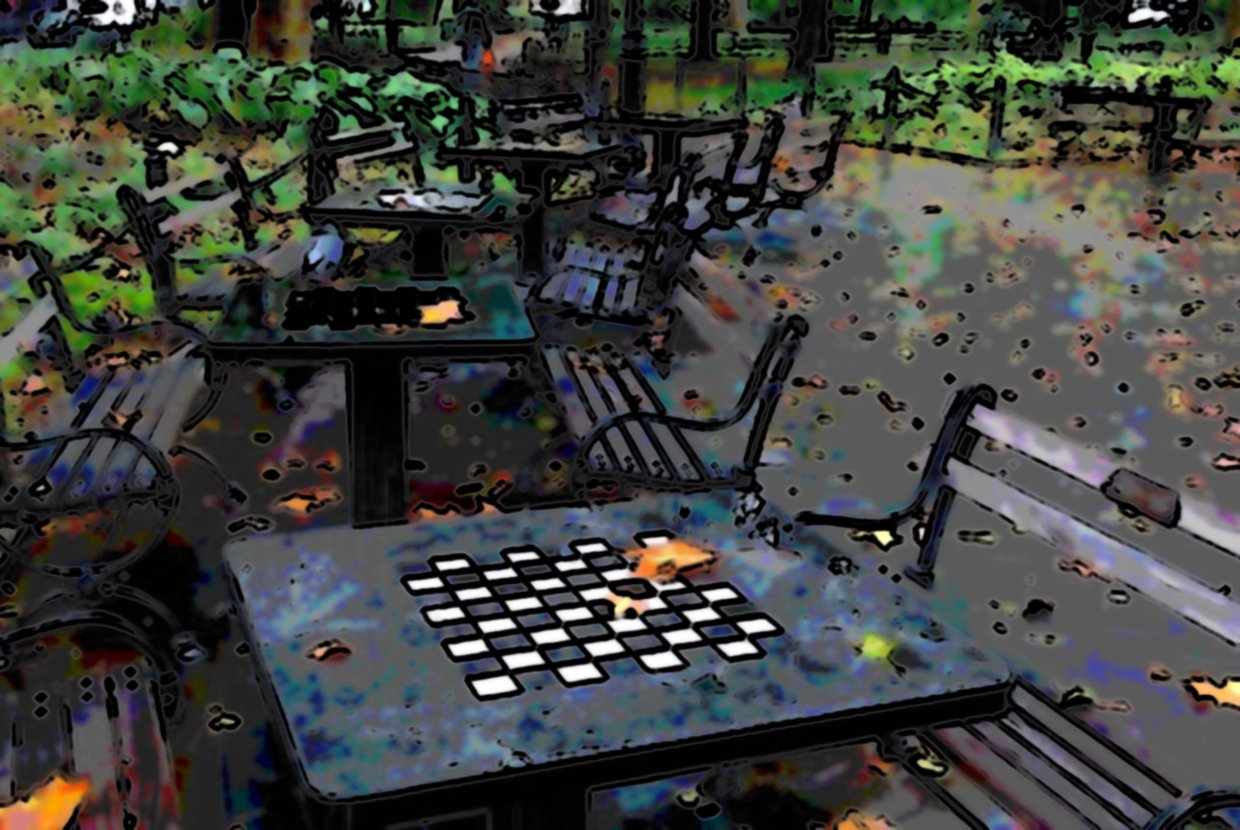 A pre-Halloween sentiment of the non-stereotypically dark and gloomy variety is in heavy reserve at Greenwich Village. But it knows you're coming. While preparing for a day-long escapade to the home of the Beat Generation, throwing New Inquiry's new mixtape onto my phone's playlist for courage, my ears were instead greeted by dysfunctional, haunting, ghostly patterns of the requested sounds, eventually giving way to a voice both inviting and invidious. I cautiously removed my headphones, taking care not to over-emphasize the symbolic significance of this technological slip--that there would be no non-diegetic soundtrack to the day's experience, no musical superego to dissociate with; no escape from what lies waiting in Greenwich. This is probably for the best, one might think, per William S. Burroughs' visceral remark; "Who is the third that walks beside you?"

Jumping off the C train at 14th street, the neighborhood is surprisingly busy, filled yet not brimming with NYU students, tourists and French itinerants. Cautious rain drips out of low gray clouds without shape. Within Washington Square Park, pine and oak trees line the sides of winding stone paths, each arborescent with its own character, calmly aware of me, welcoming.

It's made clear after a quick Google search of the area's history that 20, 000 bodies of natives, the unknowns and unclaimed, are buried here, deceased, under monuments and spectacles, whose bones are uncovered every time someone breaks ground. To the south, Freedom Tower silently slices through amorphous clouds, reminding me of a much more recent tragedy witnessed here.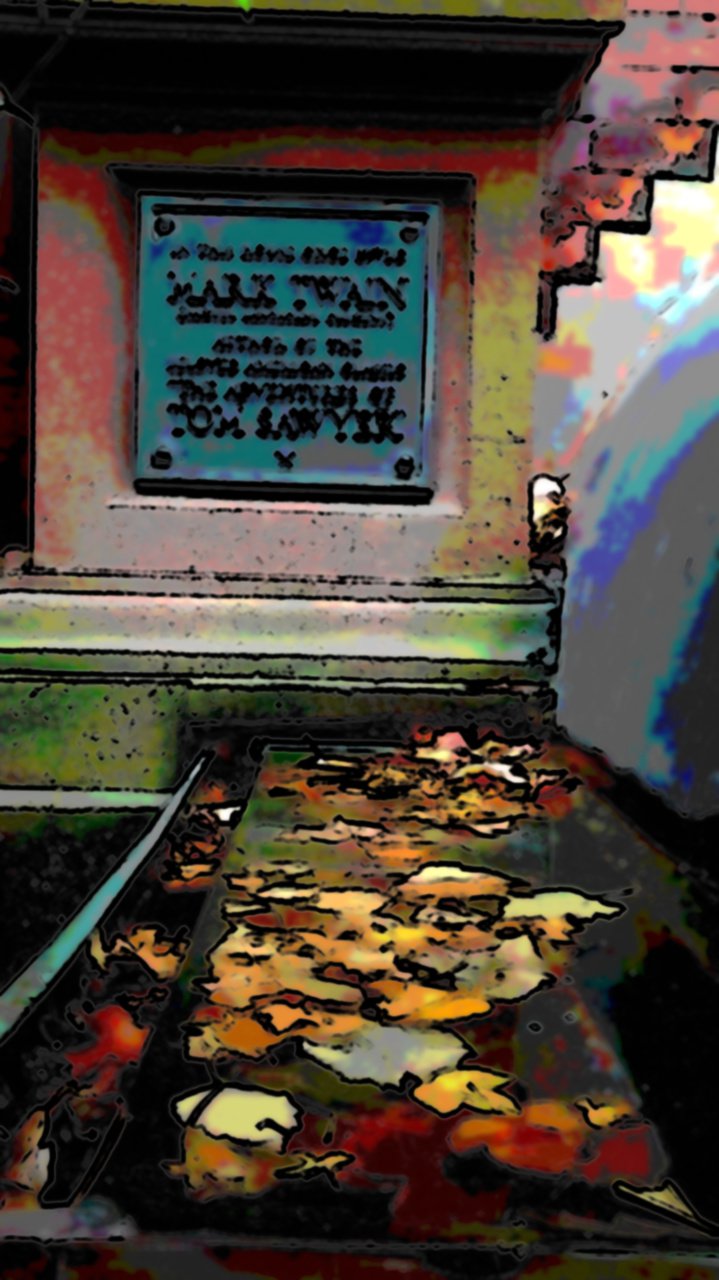 A 332-year-old oak gracefully hangs over the NE side of the park, rumored to be the site of many hangings. Its proximity to a children's playground is as surprising as its apparent tranquility. If not for the rain, this would be a perfect location for slipping into a good book.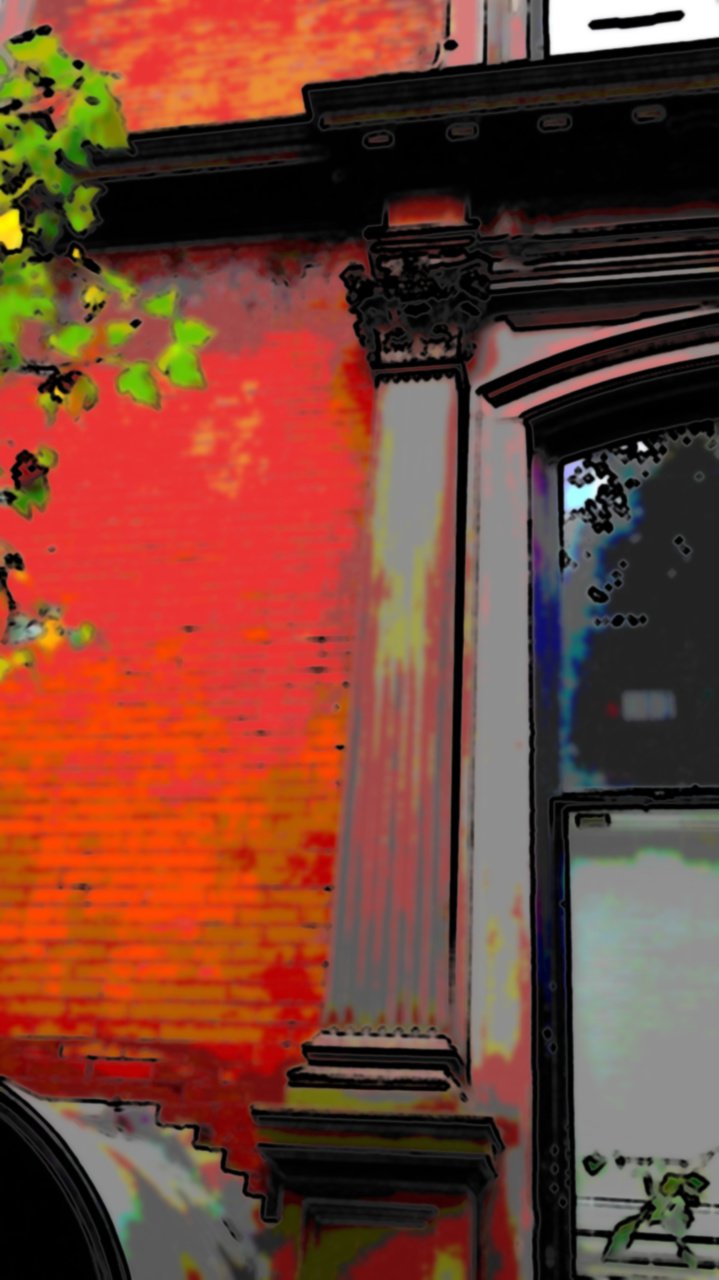 But when the rain steadily quickens, the mind begins to wonder--what precisely is it about this place that would speak through the years, if it could? How would a haunted park respond to innocent curiosity about its past, existing as an epicenter of human civilization? Minutes into this, a Greenpeace official stops me on the street, and hustles me into donating money to save the trees in the Amazon. For the moment, "save my kin" seems the closest thing to an answer.
After the rain lets up, a short walk north to West 10th Street is the House of Death, the former home of Mark Twain. Its bricks are upon inspection aged and misshapen, no longer capable of fitting into each other. A century and a half of wear and decay has left its mark between and beneath the windows' arches; shaped after inverse trigonometric functions, supported by pillar façades styled in French rococo, they resemble the sags of weary eyes. It's an exhaling, weathered house, and no nearby structures share in its signature uniqueness. A woman photographs the area with a lomo camera, and nods in silent affirmation of mutual intrigue. Afterwards, our retreat to a nearby café provides welcome discussion of awe and elation from one day in Greenwich Village.