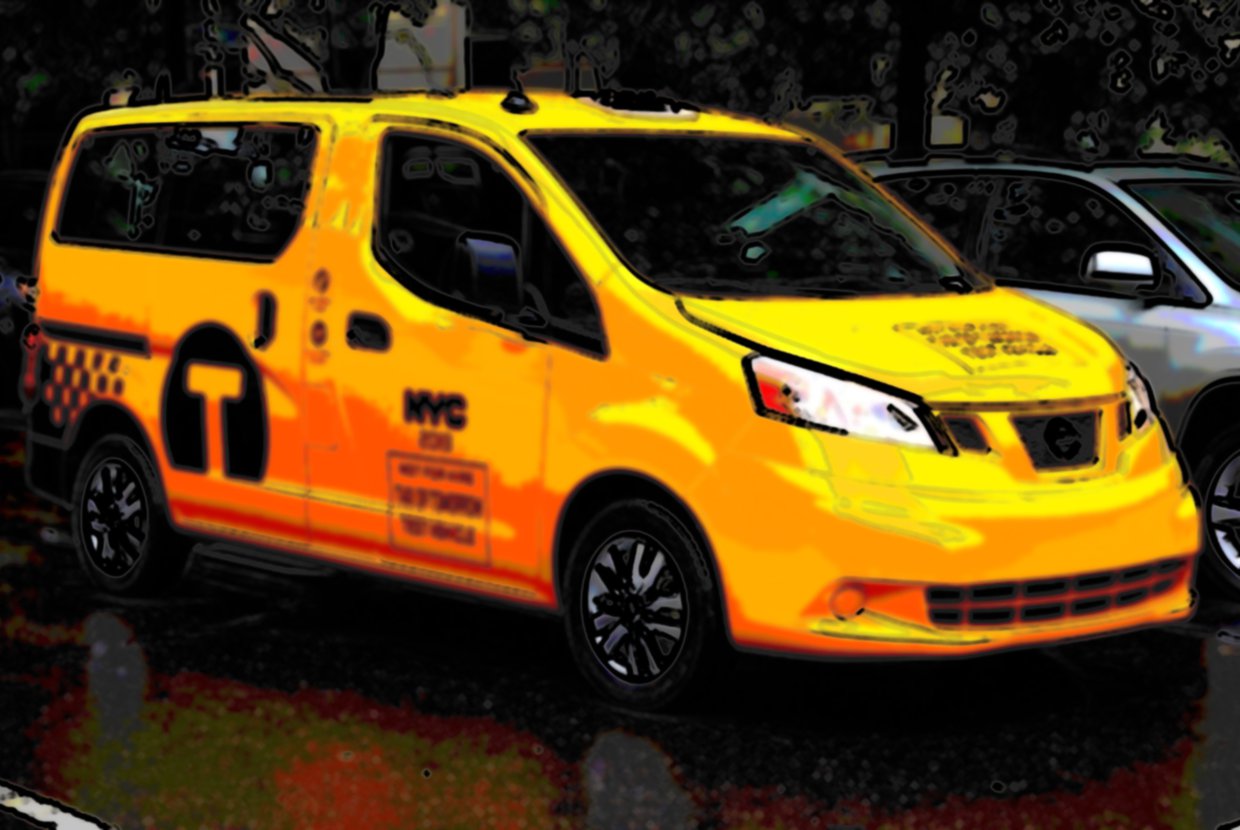 City Council has officially lowered the speed limit (on most streets) to 25 miles per hour in a decision that will take effect on November 7. The new traffic law will apply to streets where there is no signage indicating otherwise. This is can be considered a significant stride in New York City's implementation of the Vision Zero program, since as the New York Times pointed out, a 1964 state-level decision dictated that no local speed limit may be under 30 mph.
The rollout of Vision Zero policies has slowly rolled out since Mayor de Blasio took office. Recently, the Taxi and Limousine Commission had hacks posting stickers on their windshields as a constant reminder to be wary of pedestrians in crosswalks as they make turns. Additionally, bumper stickers carrying the same message may be applied with the intention of serving as a reminder to other drivers as well.
Using Stockholm as a model of safety and efficiency, it will be difficult to relatively unobtrusively implement changes to New York's hard infrastructure, though its importance has been underscored. As Swedish Transportation Administration official Lars Darin explained regarding the plan's main point, "You should be able to make mistakes without being punished by death" - but, there are some take home notes.
Since May, changes to New York City's roadways have included the installation of more than 100 speed cameras throughout school zones, marking a significant increase over the mere 20 that were previously in place, and arterial slow zones that brought speed limits down from 30 mph to 20 mph along their routes. As for those more integrated redesigns, only a handful of intersections have had extensive reworks, but the docket so far prioritizes increasing the number of crosswalks and signals (for both pedestrians and motorists), as well as clearer lane designation. Plans also include curb extensions, speed bumps, and better coordinated green waves.
These more permanent solutions run counter to an earlier, ad hoc one: NYPD Commissioner Bill Bratton had previously demonstrated an enthusiasm for issuing tickets to jaywalkers, a strategy which Swedish officials maintain to have limited benefit. Swedish Transport Administration Director of Traffic Safety Claes Tingvall instead suggests, "Design around the human we are." Current plans for the NYPD's role call for more stringent enforcement- a necessity for the new speed limit - as well as more thorough data collection, ideally to better focus improvements and facilitate interagency communication.