2010s to see Unprecedented Role in Shaping NYC's Architectural Character
Brad Bergan
| November 19, 2014 | Published in
Urban Design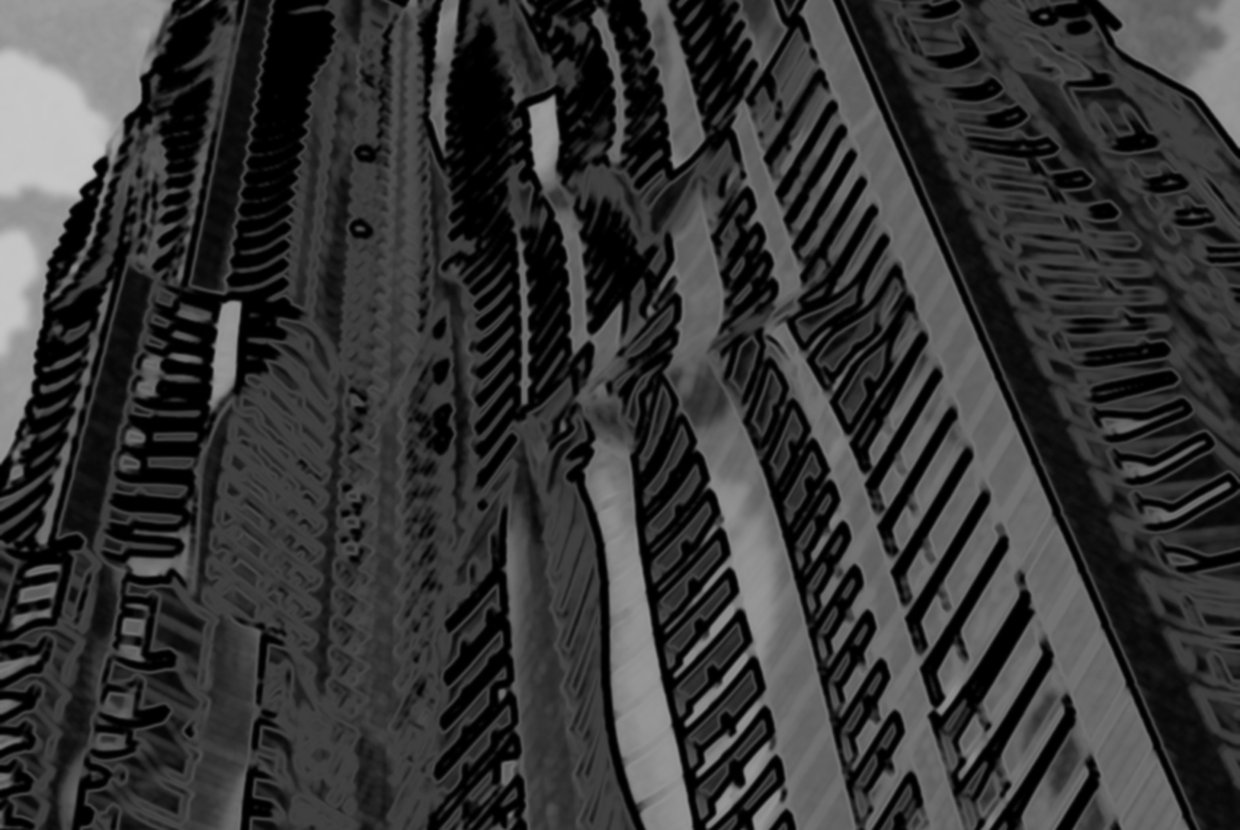 Billionaire's Row, the set of seven sky-high luxury apartment buildings to take root in midtown Manhattan over the next decade is sure to alter the cityscape. "It's one thing to rend about $130 million apartments — it's another thing to see just what an impact these obelisks will have on the Manhattan skyline."

City Realty erected a rendering they say gives us a good idea of what the city will look like in 2018, based on productions for buildings currently being planned or already under construction. "The Manhattan skyline is changing more dramatically than it has in decades. Major residential buildings will only get more jagged, until eventually we're all living in hover apartments just below the clouds," perhaps akin to Fifth Element's third-millenium NYC.

With so much change on the horizon, the question of aesthetic import — how the city's look will feel to New Yorkers, and how it will affect our mental and psychological habits — seems to have slipped to the wayside.

New scientific research conducted by a team of architects and neuroscientists uses an fMRI to capture the effects of architecture on subjects as they thumb through images of "contemplative architecture" such as churches and temples. The scientific team behind this hopes to turn the slight nuances in our built environment into scientific observations that can be applied to the design of buildings and urban planning.

The team chose twelve white right-handed male architects for testing, a homogeny preferred in order to minimize social or personality aberrations present in data patterns. Each test subject leafed through images ranging from the Guggenheim in Bilbao, the Louvre in Paris, to the Sulk Institute in La Jolla and Frank Loyd Wright's Falling Water. The team found that contemplative architecture had effects resembling meditation — but with far less effort on the part of the person experiencing it.

The Atlantic's discussion of the study says "the decision to use architects was a strategic one meant to increase the researchers' chances of achieving conclusive results." In other words the scientists sought loaded results to acquire more funding. Such measures were taken because "it's difficult to suggest that people are dying from [a lack of environmental or architectural funding]." They claim their provisional conclusions reveal that the brain does behave differently when exposed to contemplative versus non-contemplative buildings, "that design does, in fact, have an impact."

Scientists' funding shortages aside, there are some basic problems with this methodology. The term "contemplative" signifies a fairly nebulous sensibility, even to those familiar with the term. And the word's etymology only widens this non-specificity: from the Latin contemplat-, meaning "surveyed, observed, contemplated," from the verb contemplari, based on templum "place for observation."

This semantic indeterminacy may have had some unaccounted-for effect on the scientists' chosen images, since the contemporary, common-sense category "contemplative," may mean (especially for seasoned, white, male architects) nothing more than a feeling of comfort and luxury conjoined with their specialization — which would pre-determine a neurological state akin to meditation, neutralizing the evidence and nullifying conclusions as arbitrary. Imagine how an aerospace engineer would respond to the Wright Brothers' wing design, or a poet to The Iliad.

Moreover, there's an entire category of architecture ignored here, one that by definition is a reaction to basic categories like "contemplative." In the past decade, the Landmarks Preservation Commission has been slow to landmark buildings from the heyday of Postmodernism (early 1970s to 1984). Landmarking is a scrupulous project, requiring that buildings be at least 30 years old before qualifying for Landmark designation (forcing the cut-off year of 1984 above). Postmodern architecture differs from modern architecture in that it is not an expression of ideas, subjectivity or symmetry, but rather a critique of these cultural assumptions, a dissolving of boundaries (e.g. private vs. public) in favor of alternative uses of space that slipped between the wakes of modernist fervor.

Perhaps after streamlining their project, the scientific team above will affect housing regulations and design stipulations in New York City. Perhaps Postmodern architecture will largely be overwritten in favor of architects' romancing of modernist style, or towering luxury condos. Whatever the case may be, for better or worse, this decade will play an unprecedented role in shaping New York's architectural character.