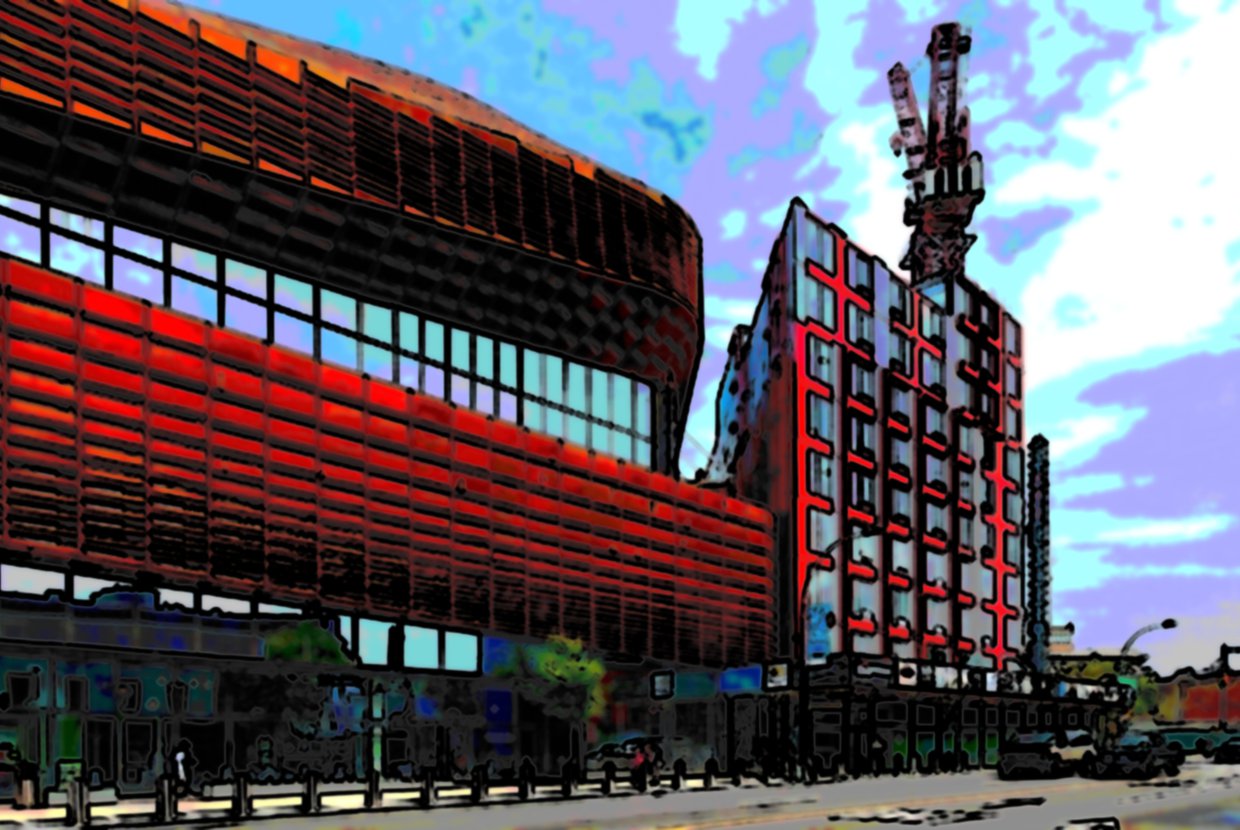 Forest City Ratner is buying out Skanska's stake in Atlantic Yards to resume construction on their own terms. This comes nearly nearly two months after Skanska terminated its agreement with the developer Forest City Ratner (FCR), arguing that serious design flaws in their joint project, the B2 Modular, prevented completion, pending more funding for correction (or until Skanska was otherwise satisfied). At the time, B2's construction had come to an abrupt halt at a mere diminutive ten stories of the expected 32-story-tower next to the Barclay Center.
However, FCR did not let this legal squalor mire the greater Atlantic Yards Project. Not long after their B2 ordeal, Forest City Ratner moved on to its next building; 535 Carlton, to be constructed by Cookfox starting this December. On a grander scale, the real spur to the project's continuation followed Greenland Holdings Group's purchasing of a 70% interest in the project, after which the project was redubbed "Pacific Park." The Shanghai-based company, with fingers in projects spanning the entire world, is interested in bringing the project to a speedy and efficient completion within the next ten years.
Amidst this, the project has functioned as a locus of embittered lawsuits and counter-lawsuits between FCR and Skanska. The latter's initial grievance was met with fervent disagreement by Forest City Ratner, who argued that Skanska was resorting to dirty tactics, leveraging Forest for money. Strangely, the design firm hasn't actually addressed Skanska's claim of design flaws, conflating the specific construction of B2 with the Modular concept itself.
"We believe in Modular," FCR's CEO MaryAnne Gilmartin's public position regarding the dispute, seemed to suggest an attitude of entrepreneurial ambition rather than pragmatic negotiation. Whether or not Skanska's claim was legitimate, the two firms are currently working out the details of a buyout deal, of which the price has already been set. The deal may include compensation for cost overruns and put the lawsuits mentioned above to rest.