Tech and Creative Niche Grows in Manhattan
Brad Bergan
| November 10, 2014 | Published in
Neighborhood News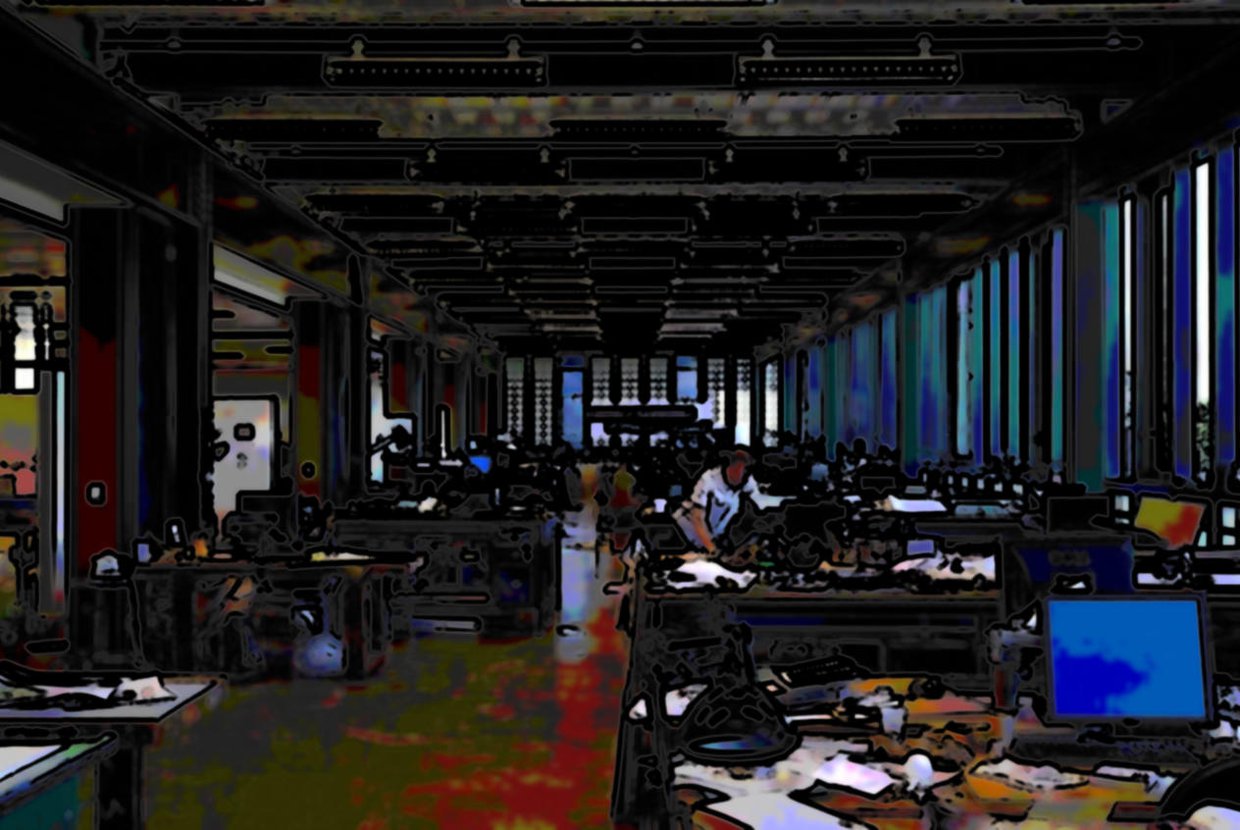 A major shift in service industry is afoot in Lower Manhattan, which recently bolstered its claim to the status of being the next tech and creative hub of NYC (contra the same conceit of Garment district and downtown Brooklyn) with data showing the number of employees in these coveted fields increased 71% in the past five years.
Several companies have explained this new interest in Lower Manhattan as a reaction against all the hype about Williamsburg and Dumbo. "It feels a little 2012," says Andrew Essex, vice chairman of Droga5, an ad firm with 500 employees.
There are some major challenges concerning available functional space, but LaunchLM announced a new 12,500-square-foot space dubbed "lower Manhattan HQ" at 150 Broadway, a 20th-floor space that'll give companies the opportunity to network, hold trading events and book rooms for special projects.
The present notwithstanding, no one can deny the growing predominancy of tech jobs as this century carries on. In the past ten years, software developers have found nondomestic QA services charging more, and (with increasing software complexity) becoming ever-more bug-ridden, and the shift to onshore tech services is not unique to lower Manhattan.
Recently, a pair of entrepreneurs in Queens have envisioned a solution that's both good for business and the local New York community. Startup Box, a QA testing business launched by the married business duo Majora Carter and James Chase, is an onshore QA business that provides easy testing while hiring the locally disparaged or otherwise in need.
To recruit testers, Startup Box holds gaming tournaments in and around Hunts Point. Their thinking is that, by hiring gamers to test games, they're selling not just a testing service, but a kind of focus group. Last year, they met a Nickelodeon executive who explained what a headache QA testing can be. He went on to express to Carter and Chase that, while QA was always slowing down production, it was a relatively easy thing to do. Chase jumped on the use of the term "easy," siting that Hunts Point (the home of Startup Box's work force), has low education attainment, and very little confidence in their ability, even if they have a degree...this QA work is very entry level.
Since then, Startup Box has completed projects for Nickelodeon, the mobile gaming studio TreSensa, and GUST, the company behind digital.nyc (online hub for tech companies).
The only requirement for employment is that "you're not a cocky bastard," Chase says. He and Carter have hired single moms, guys fresh out of jail and college dropouts. "We're happy to absorb the social kinks and quirks of this neighborhood...we want to see [it] thrive."
Another operation called Doran Jones is opening a new 45,000-square-foot facility called the Urban Development Center, soon to be full of hundreds of testers from around NYC. Partnered with Per Scholas, have a higher bar for entry. Paul Holland, Doran Jones' head of testing, believes that, when done right, testing is a craft, even a serious exercise in critical thinking.
To be accepted for employment, students have to pass a lengthy entrance exam and an in-person interview. Once they pass, they face eight weeks of what has been called "grueling" training in different coding languages and crash course in agile development.
If tech work survives the trials of projects like the Urban Development Center, it could prove an invaluable tool for unifying communities in urban centers, from San Francisco to NYC.