Tribeca, a Home to Stars
Gianna Villavicencio
| November 10, 2014 | Published in
Neighborhood News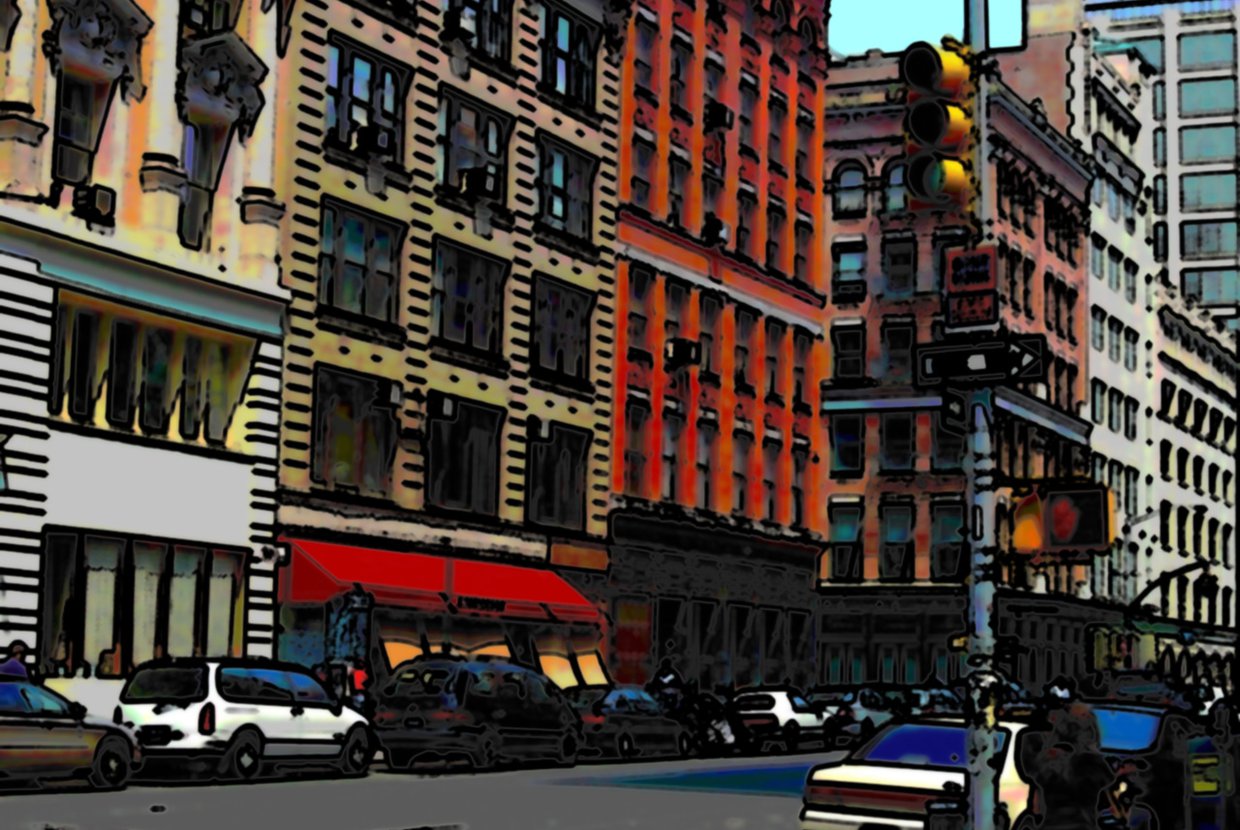 Aside from its artsy vibe and historic buildings, Tribeca is a place for those interested in star spotting. In the last few weeks, some celebrities have been making headlines in relation to the neighborhood. There's a comedian who sold his duplex, ex-banker who put his townhouse on the market, New York Knicks player scouting the area, and pop diva who threw one hell of a house party.
Jon Stewart, who hosts The Daily Show, recently sold his two units (9A and 8B) at 161 Hudson Street for $17.5 million---or triple the original price. According to The Real Deal, he got the property for $5.8 million in 2005. The duplex penthouse, around 6,000 square feet in size, also has a 600 square-foot terrace and 1,200 square-foot roof deck.
Alan Wilzig, a former banker portrayed in The Wolf of Wall Street, has also caught attention in the local real estate industry. The entrepreneur and semi-professional race car driver has his townhouse on 3 Hubert Street listed for $43.5 million. But what's unusual is that he chose not to hire a broker; instead he's selling the space on his own.
In 2003, he and his wife Karin paid around $4.5 million for the home, then added $1.5 million in renovations. Hence, the 7,500 square-foot, three-level mansion has a lot of lavish features, like six bedrooms, alligator handrails, bulletproof windows, and a 64-color lighting system. In an interview with BrickUnderground, Wilzig said he plans to move to his 274-acre farm upstate, but will likely also get a loft in SoHo.
"While no one who is savvy when it comes to real estate expects to get their asking price, I estimate the price will end up being north of $35 million," said Wilzig, who has since turned down an offer of $31.5 million from a foreign buyer.
On the other side of the real estate fence, basketball star Carmelo Anthony is looking to buy a new home. The New York Post reported that he and his wife LaLa just toured a $48 million duplex penthouse called Sky Loft at 145 Hudson Street.
The James Carpenter-designed unit, which hit the market in July, overlooks the Empire State Building, Freedom Tower, and Hudson River. It boasts of four bedrooms, four and a half bathrooms, and a 4,500 square-foot wraparound terrace.
So the Anthony couple is still thinking about their options, but the likes of Taylor Swift have already been dazzled by Tribeca's charm. This year, the singer bought a $19.95 million penthouse at 155 Franklin Street, formerly owned by Peter Jackson. And last month at the swanky seven-bedroom apartment, she invited 89 fans to an exclusive listening party for her album 1989. At the event, guests were not only treated to the icon's latest songs, but also homemade cookies and special merchandise.
With all this buzz around Tribeca, it just goes to show that there's more to the district than its famous film festival. Whether people are buying or selling units there, it's likely that it will continue to be one of Manhattan's most vibrant and coveted settings.