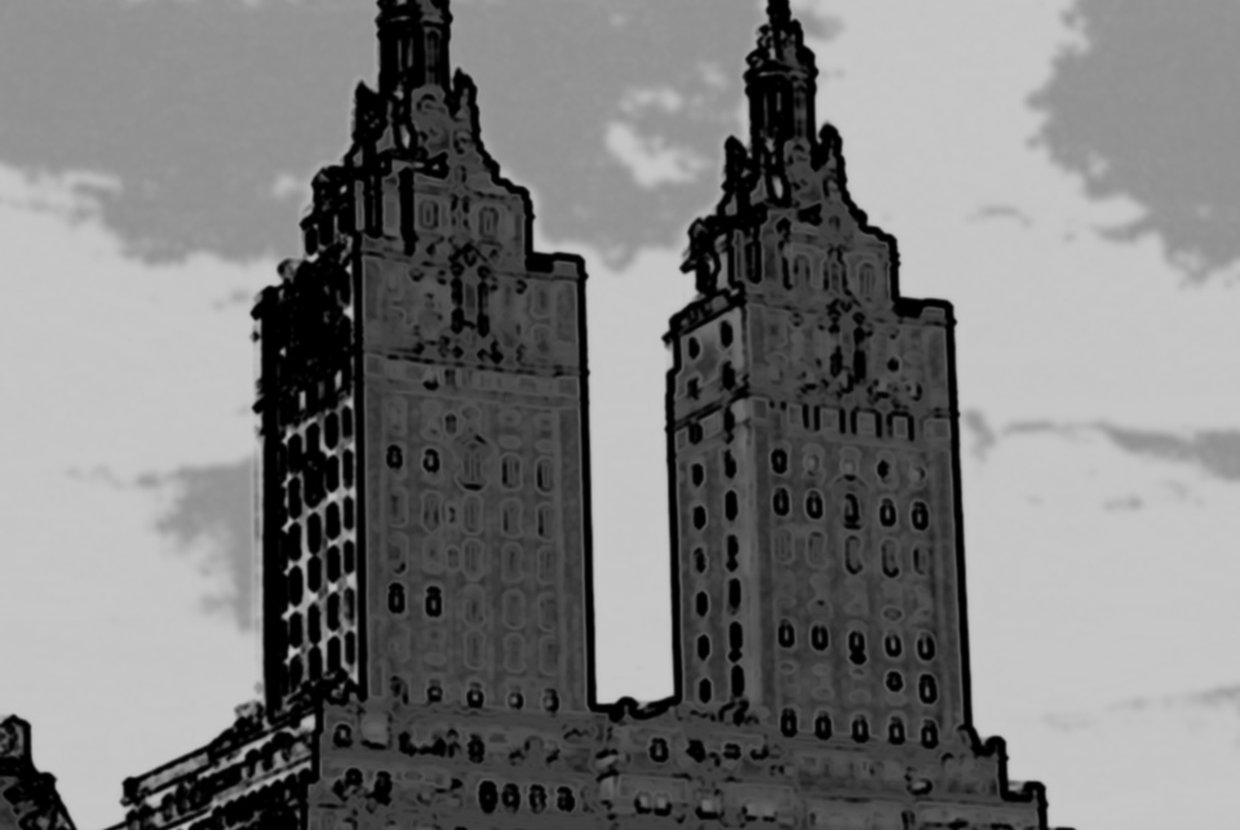 No matter what else goes wrong in your life, you can always sell everything, move into one of those co-ops, and tend to your garden or knitting. Not so, say a group of New York brokers who recently met for a Gotham Magazine-sponsored lunch. They believe that the co-op is on its way out of New York City. And this may be a fortunate turn of luck for would-be buyers.
Co-op shareholders are confronted with several challenges:
i) Resale value of their apartments is roughly 30% less than their condo counterparts.
ii) Difference in aesthetic trend: Buyers' tastes are tending towards glass-walled towers and away from pre-wars.
iii) Buyers are exhausted of scrutiny and particularly stringent application process for which co-op boards are known.
The group of brokers mentioned above say they're working on a proposal to put to co-op boards, to help them make the conversion to condo. However, this will be a slow, gradual process involving significant changes to the buildings' tax structures. "When the 60- and 70-year-olds move out of these apartments and they're bought by 20-, 30-, and 40-year-olds, [these younger buyers] are going to initiate change because their friend has a condo that has gone up 30 percent in three years and the co-op has gone up 4 percent in three years," says high-end broker Adam Modlin of the Modlin Group.
However, recent market trends suggest that co-ops are doing relatively well, with no sign of imminent extinction. On Halloween of this year, StreetEasy released a report that showed a 10.6 percent drop in co-op inventory, the first time it surpassed condo inventory's tumble since 2010, which during this quarter-to-quarter drop was a comparatively meek 2.2 percent.
Specifically, co-op inventory dropped from 5,678 apartments to 5,646 during the thirds quarter. Two out of every five co-op units listed during this quarter fell into the bottom level of the market--less than $625,000. So it seems that on the surface, co-ops are becoming increasingly difficult to find, despite their newfound scarcity. If there is an extinction on the horizon, and, as the group of brokers mentioned above say, the trick to major co-op investment is between these mainstream reports' lines, it certainly is anything but obvious where to start looking.