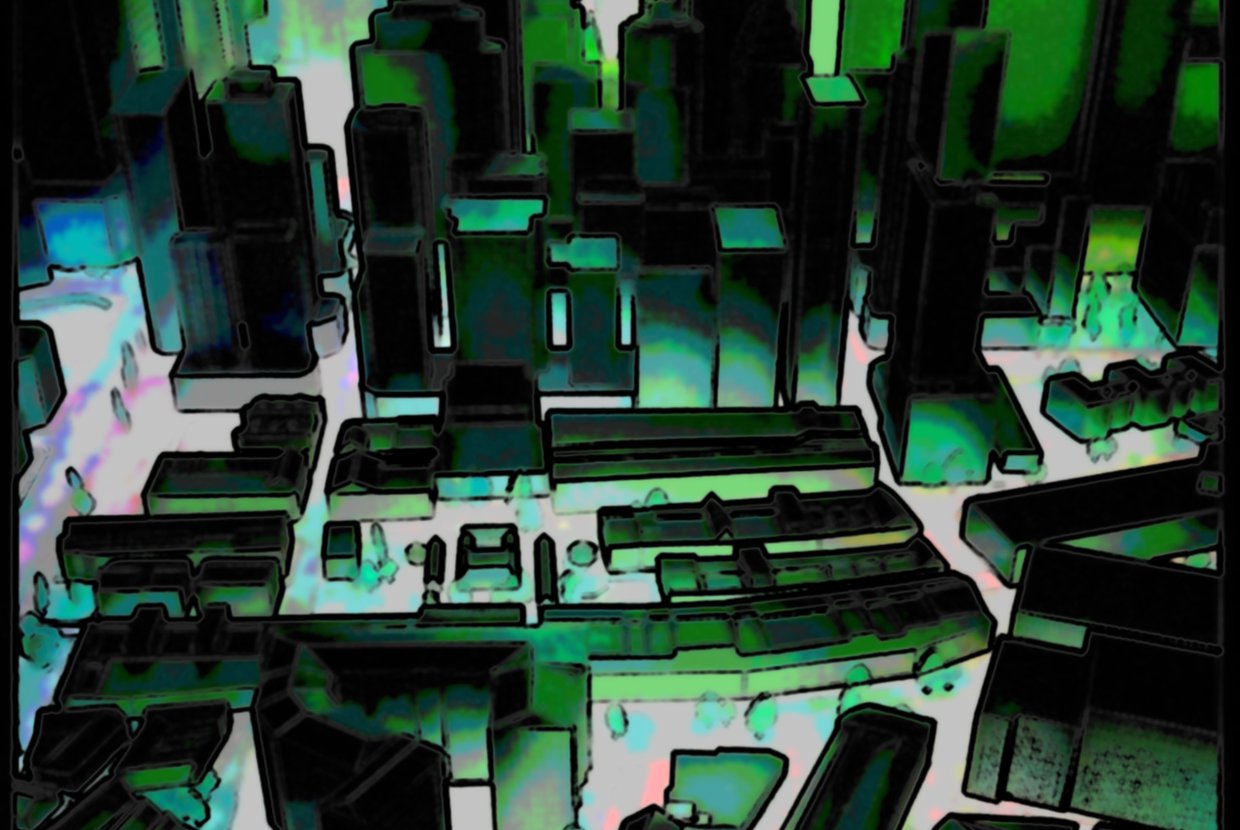 With 2014 drawing to a close, several New York City mega-projects are still in media res.
Hudson Yards, an amalgam of sixteen towers currently under construction, is being tirelessly courted, pursued and despaired over this month. Coach, an upscale leather goods store, is considering leasing the space back instead of owning it. According to the New York Post, this is due to disappointing sales. The tower in the Related Companies and Oxford Properties-developed Hudson Yards won't be complete for a number of years.
On the other hand, the Japanese real estate investment firm Mitsui Fudosan wants to take a large stake in a planned office spire in the Hudson Yards west of Penn Station. They're negotiating to invest in 55 Hudson Yards, a tower that developer Related Cos. plans to build between West 33rd and 34th along 11th Avenue. J.P. Morgan Chase, the nation's largest bank, was already engaged in talks to purchase that site--along with the adjacent property 50 Hudson Yards (to be developed later)--for its global headquarters. The negotiations have since broken down.
Mitsui Fudosan's investment would thus appear to be the largest investor, although talks could still fall through. This summer, the Tokyo-based company raised $3.2 billion in a stock offering during summer it promised to invest worldwide. Mitsui Fudosan may have a strong hand in the Hudson Yards, but even if the deal is realized, it'd still be just one among several big investors in what's being called the city's neighborhood of the future.
Meanwhile, over in Brooklyn, Pacific Park is finally picking up pace. Forest City Ratner is buying out Skanska's stake in Atlantic Yards to resume construction on their own terms. This comes nearly two months after Skanska terminated its agreement with the developer Forest City Ratner (FCR), arguing that serious design flaws in their joint project, the B2 Modular, prevented completion, pending more funding for correction (or until Skanska was otherwise satisfied). At the time, B2's construction had come to an abrupt halt at a mere ten stories of the expected 32-story-tower next to the Barclay Center.
However, FCR did not let this legal squalor mire the greater Atlantic Park Project. Not long after their B2 ordeal, Forest City Ratner moved on to its next building; 535 Carlton, to be constructed by Cookfox starting this December. On a grander scale, the real spur to the project's continuation followed Greenland Holdings Group's purchasing of a 70% interest in the project, after which the project was redubbed "Pacific Park." The Shanghai-based company, with fingers in projects spanning the entire world, is interested in bringing the project to a speedy and efficient completion within the next ten years.
To the South, the deluge of calls for a single mega-fix of New York City's vulnerability to superstorms resembled that of Sandy herself. One such proposal involved constructing massive sea gates to close off the harbor to swells of rising water. Current solutions are more realistic; humbler. They include stone revetments on Coney Island Creek to prevent "backdoor" flooding, solar-powered streetlights on the East 12th Road boardwalk in Broad Channel, Queens, which seems to flood with each major storm (Hurricane or not). "We didn't want to just build barriers; we wanted to build an ecosystem," said Henk Ovink, Dutch water-management expert.
Most ambitious is Mr. Bergmann's firm's Big U, a ten-foot-tall slurry-filled earth-topped series of berms wrapped like a chin guard around the island. This proposal, if realized, will function both as a barrier and a newly imagined string of waterfront parks. "We could have built walls, but walls are only used 0.01% of the time, during crises. We wanted something that was aesthetically pleasing, well designed and [also] useful all the time," said Mr. Bergmann. His plan will be tested in Battery Park, involving a series of "upland knolls," where people could sunbathe, garden or even farm most of the time. During a storm, the built-up landscape would fend off the sea.
Essex Crossing, the Lower East Side's residential-commercial-retail-cultural megaproject, to (when completed) run along Broome Street between Clinton and Suffolk, recently underwent community scrutiny. "We were hearing that, 'We want the place to be quiet, we want it to be relaxed, and we want nature,'" Claire Agre, landscape architect of West 8 said at a community meeting last week.
Although Agre understands that the community wants to give more input regarding this technically private park, Community Board 3 wants something more binding. The parks committee passed a resolution advocating a system to include neighbors in the development and life of the park. Construction on the park is to begin March 2015 and completed in 2017.
Hallets Point, a massive residential and commercial development, has recently switched hands. Formerly in the hands of Lincoln Equities, who received the city council's greenlight last fall, the waterfront land in Queens is set to add 1,700 apartments to the Hallets Cove peninsula between 4th and 9th streets. The problem is that $130 million must be raised to purchase three parcels of land before the ground can be broken on the $1.5 billion mega-project.
Finally, there's Billionaire's Row, the set of seven sky-high luxury apartment buildings to take root in midtown Manhattan over the next decade that's sure to alter the cityscape. "It's one thing to rend about $130 million apartments--it's another thing to see just what an impact these obelisks will have on the Manhattan skyline."
City Realty erected a rendering they say gives us a good idea of what the city will look like in 2018, based on productions for buildings currently being planned or already under construction. "The Manhattan skyline is changing more dramatically than it has in decades. Major residential buildings will only get more jagged, until eventually we're all living in hover apartments just below the clouds," perhaps akin to Fifth Element's third-millenium NYC. Construction is moving so steadily forward that a team of architects and neurologists conducting scientific research have hypothesized what psychological effects the change in aesthetic could have on the populace. Go figure.