56 Leonard: New York, Paris and Herzog & de Meuron
Brad Bergan
| December 03, 2014 | Published in
Urban Design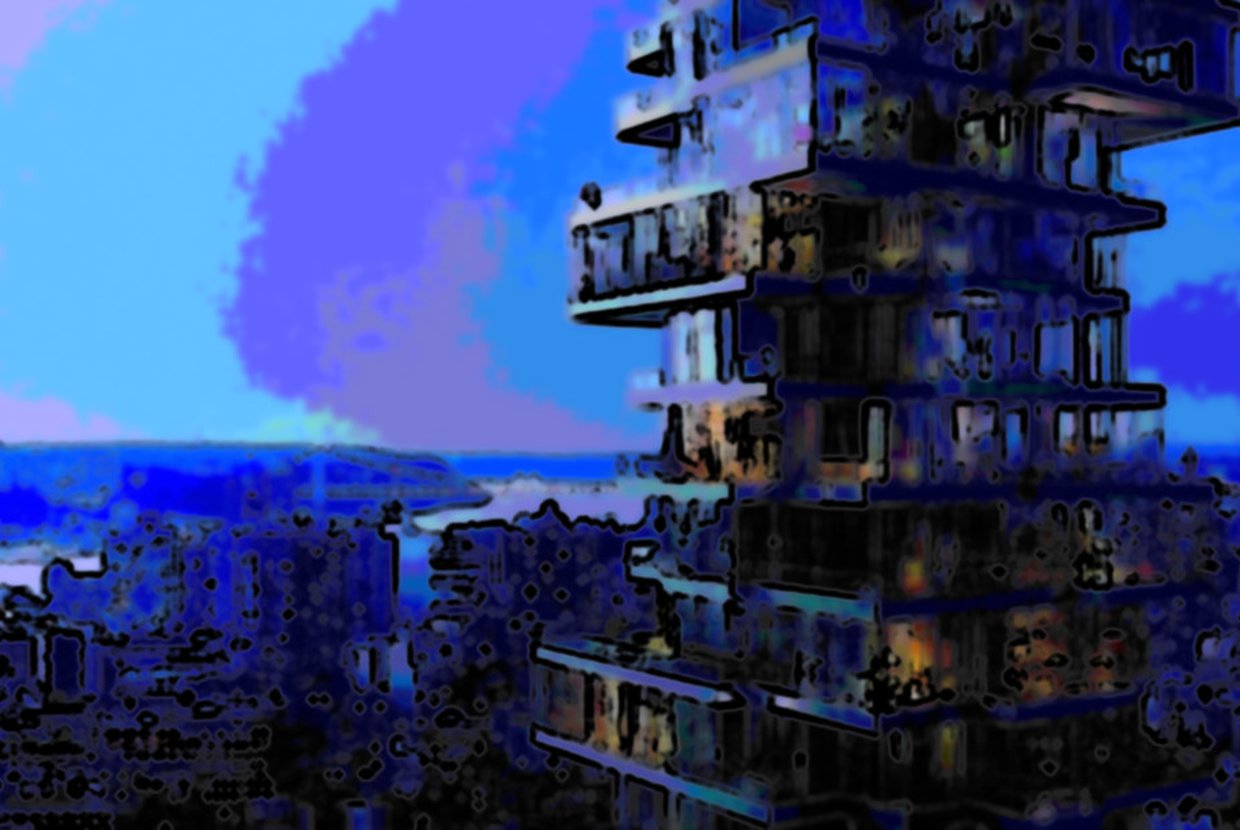 Image via ideasgn.com
Herzog & de Meuron, a Swiss architecture firm, has projects both conceptual and economically practical in New York and Paris.
In New York, they have partnered with British designer John Pawson in the design of a 28-story tower, to be constructed in Manhattan's Bowery district. Constructed of raw concrete, it's the "ultimate expression of Uptown meets Downtown," says developer Ian Schrager.
The concept is one of difference: two distinct typologies, stacked one on the other, unified as one structure. Jacques Herzog explains the team's aim is also "to complement [the typological difference] with a diverse mix of uses so that the building becomes like a city within a city." Every column is slightly inclined to introduce a sense of scale, and to strengthen each floor's sense of uniquity.
Amenities include a private garden space, separated from the street by a dense green wall.
In Tribeca, Herzog & de Meuron's cantilevering 60-story tower is nearing completion, as can be surmised from the glass façade apparently snaking its way up the jenga-esque structure. So far, 56 Leonard only rises to 40 stories, but the final twenty should be up soon. Only two penthouses remain up for grabs — the remaining 145 units, which range in price from $2.975 million to $47 million, are already under contract. The unusual floor slab design does not seem to be stalling construction, because it is still on track for 2015 completion.
The Montparnasse Tower, an unadorned dark block of 59 stories open since 1973, was the last skyscraper built in Paris. But today, the city of love is considering constructing a new skyscraper — a triangular, 42-story glass office tower designed by Swiss architects Jacques Herzog & Pierre de Meuron.
If realized, the tower would stand in the city's southwest corner. Although Parisians have come to embrace some recent architectural innovations like the glass pyramids in the Louvre courtyard and the Pampidou Center, with its network of colorfully painted water pipes and external air-conditioning ducts, the resistance to skyscrapers remains fierce.
Some Parisians see this new proposal as another Montparnasse, an architectural mistake that would further blemish Paris' trademark 19th-century skyline. Since the late twentieth century, the city has worked to keep the skyline intact by limiting the construction of glass and steel towers to areas outside the city, like La Défense. However, in light of France's moribund economy, Anne Hidalgo (mayor of Paris) has grown to support such huge private investment.
If brought to fruition, Triangle Tower would provide 5,000 construction jobs, offering marquee office space that could attract new companies to establish headquarters there. "Backed by Unibail Rodamco, a top European property developer, the Triangle Tower would cost about 500 million euros, which is about $627 million.
Although many officials like deputy mayor for architecture and urbanism Jean-Luis Missika agree that the tower "would be an important economic development for [Paris]," the project nearly died in November due to a near-defeat in a City Council vote. Despite overwhelming support from the city's youth, many of whom agree with the deputy mayor, 62% of the population — most of whom are elderly, and concerned that perhaps the city hasn't learned its lesson from the Montparnasse Tower — are strongly opposed to any additional towers in Paris.