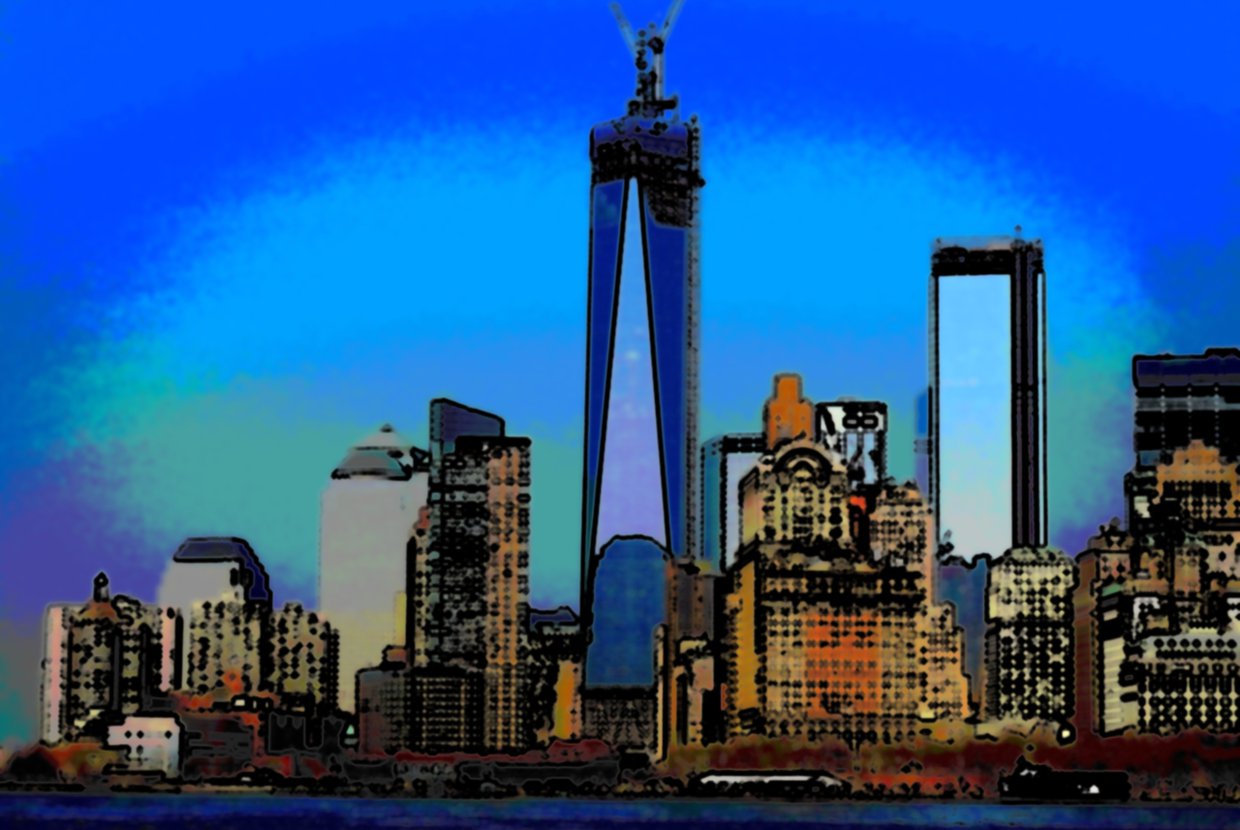 One World Trade Center (Image via Wikimedia Commons)
Lots of moolah went into One World Trade Center's reconstruction. Just how much, you ask? A hefty $3.9 billion, making it the priciest skyscraper in the world. The rate is almost double the next most expensive towers — The Palazzo in Las Vegas and The Shard in London, England — which both cost $1.9 billion to create.
If you're going to shell out that much for a building, it has to be wondrous in height. So at 1,776 feet, One World Trade Center is the highest in New York and the western hemisphere. Thanks to its 408-foot antenna, it's taller than the residential 432 Park Avenue in Midtown Manhattan.
With 104 stories, the three million square-foot landmark has offices, top-of-the-line restaurants, and an observation deck that awaits completion. It also has LEED gold certification and advanced safety features like pressurized staircases, concrete-protected sprinkles, and emergency communication cabling.
It's not the tallest in existence (that would be the Burj Khalifa in Dubai, United Arab Emirates — which, surprisingly, is only the fifth priciest building), but if we must go into small details, it does hold the title for highest office tower in the world.
Silverstein Properties was the initial developer, but in 2006, the Port Authority of New York and New Jersey took over the project. Four years later, the Durst Organization became involved as a co-developer.
Given the site's rich and sorrowful history, many plans were made for its redevelopment. In 2002, months after the 9/11 tragedy, then-Governor Elmer Pataki set up the Lower Manhattan Development Corporation (LMDC) to lead in Ground Zero's rebuilding. With no luck in trying to pick a design, LMDC launched a contest open to architects from across the globe.
Daniel Libeskind had the winning design, but through the years, other parties like the government, developers, and general public made their voices heard. Thus, David Childs of Skidmore, Owings and Merrill, LLP ended up as the tower's main architect. Not everyone is happy with the outcome, though. Commentaries published in The New York Times and Co.Design, for instance, discuss the flaws of the new One World Trade Center.
The colossal building finally opened last month, on November 3, 2014. Conde Nast, which moved in 3,4000 employees into floors 20-44, signed on as the first tenant. Yet, around half the office spaces are still up for rent. Besides revenue from leased offices, those behind the tower also hope to earn from tourists who want to get picturesque views of the city.