Big Storms, Big Lizards, and the Big Apple
Jonathan Tuason
| January 27, 2015 | Published in
Elegran Insider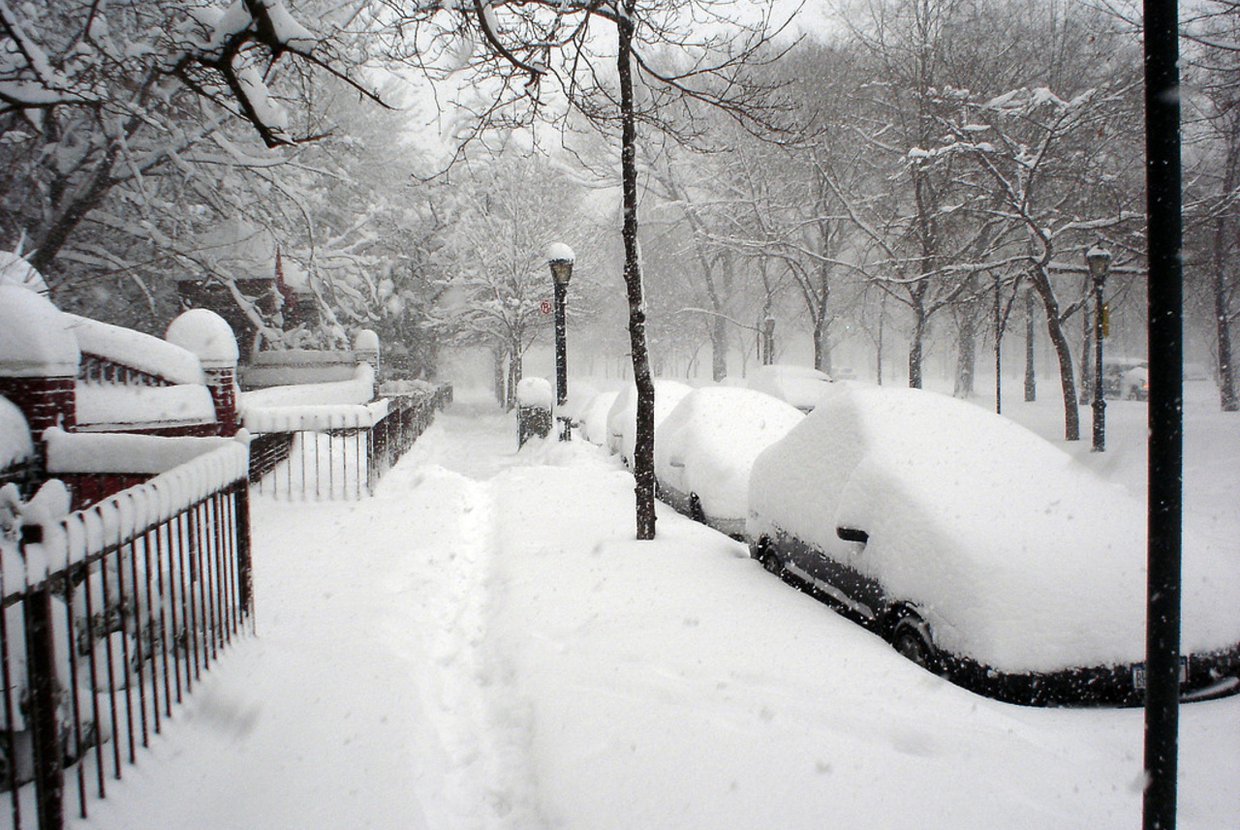 Image via Wikimedia Commons
"Snowmaggedon" proved to be a touch hyperbolic, but a mild December couldn't sit for long, and winter has definitely come. Winter Storm Juno's severity was underscored several times over, with Mayor de Blasio emphasizing its historical proportions: "I want everyone to understand that we are facing, most likely, one of the largest snowstorms in the history of the city." For his part, New York Governor Cuomo had initially issued warnings regarding stalled and potentially cancelled rail service for Tuesday, and at present the state of Connecticut maintains a travel ban for all but two counties.
Even if the storm didn't hit the city as hard as predicted, it's worth noting that New York's emergency preparedness plans are actually pretty solid and constantly improving - which they would have to be in order to assist a growing population of 8.4 million.
For example, months before the Brooklyn Ebola concern, the NYC Department of Health conducted its most extensive no-notice emergency drill, which called on the mobilization and resources of more than a dozen city agencies. In keeping with the adage, "Hope for the best and prepare for the worst," the drill simulated an airborne release of Anthrax, which was met with the quick deployment of 30 prophylaxis dispensary stations. First Deputy Commissioner of the Health Department Dr. Oxiris Barbot commented, "We want New Yorkers to know that in the event of an emergency that we have plans in place, that there's no need to panic."
Similarly, the Office of Emergency Management Commissioner Joe Bruno commented on the NYC's overarching strategy in dealing with Godzilla. A 'hub-and-spoke approach' would see the quick movement of New Yorkers to a hub and further movement from there. Though some may see this hypothetical scenario as a bizarre discussion, other government agencies have tapped into pop culture to reach a wider audience, all the while underlining the importance of personal readiness; the CDC had previously issued a statement through the lens of a zombie infection. American Red Cross of Greater New York expounded on the Godzilla situation, with Uikki-Onosai Bryant commenting, "No one is really prepared for Godzilla. That is why Godzilla exists...But the ideal is that you work toward being ready for Godzilla."
To be sure, even though there are multiple NYC agencies that are continually refining their emergency preparedness strategies and tactics, a significant component of public safety also relies on New Yorkers' hardiness and sound judgment as evident by the Office of Emergency Management's household guide, which touches on subjects ranging from proper evacuation to mental health.
Of course, if the Godzilla situation ever becomes reality, it might be worth turning the BIG U into the BIGGER U.