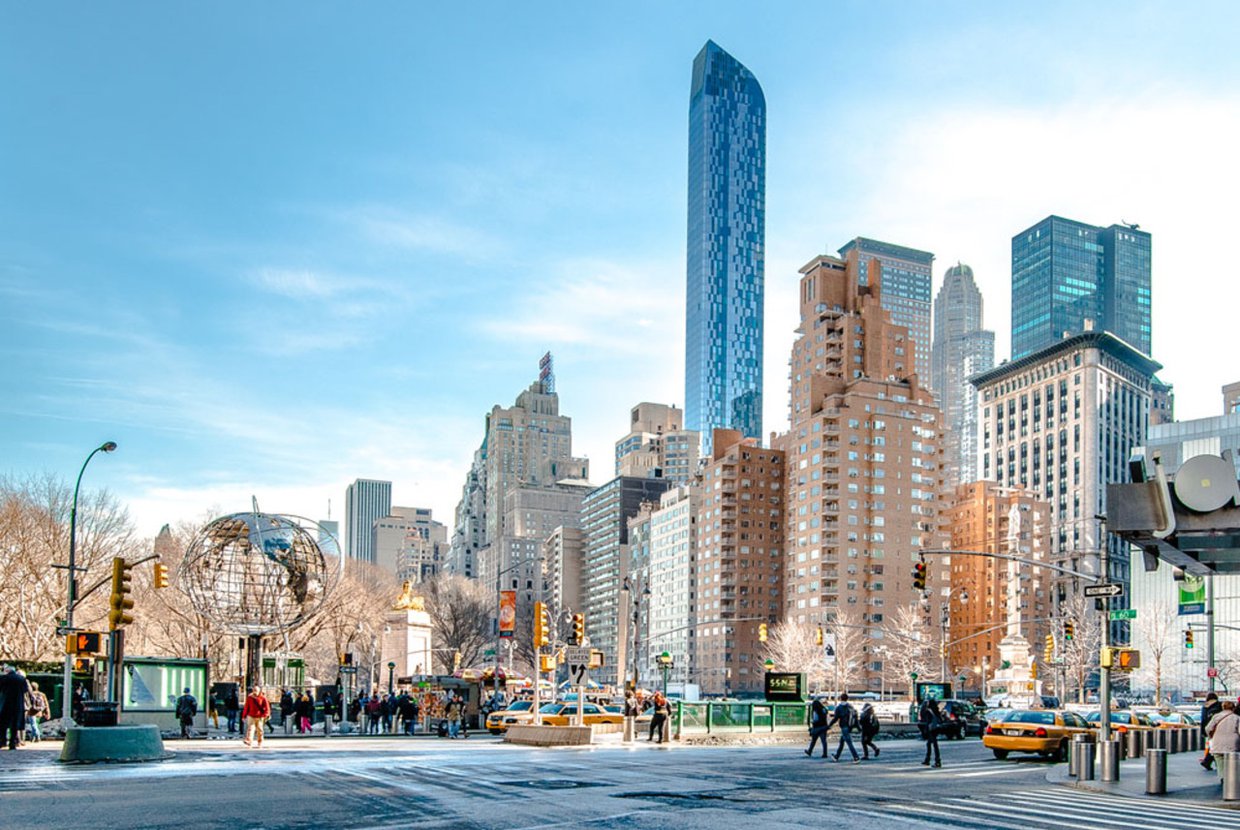 It's safe to say things are looking up in the United States these days. Gas prices in America are at record lows. Third-quarter GDP grew 5 percent, the fastest rate in a decade; jobs grew 312,000 in the month of November and hourly earnings increased by the largest amount since June 2013.
As the U.S. economy and dollar gets stronger, the same isn't the case for much of Europe and Asia. Some of the larger economies in Europe are showing troubling signs. Employment growth in German companies is reporting the lowest rates since June 2013 and France has face declined market activity in 8 consecutive months.
In the third quarter, Japan's economy shrunk by 1.6 percent. This triggered its central bank to ramp up a stimulus plan and hold off plans to increase the country's consumption tax. Manufacturing activity slowed in November and inflation there hit a five-year low.
Despite economic woes, foreign interest in US real estate in particular, New York City is still record breaking. According to Real Capital Analytics foreign investment in New York City real estate totaled $13.24 billion as of mid-December compared to $8.57 billion in 2013.
U.S. real estate is attractive to foreign inventors because of how relatively cheap it is. A new luxury new condo in Hong Kong costs $5,300 per square foot as compared to $2,400 per foot in a Manhattan equivalent.
The continuing drop in oil prices has caused the ruble to plummet in an economy that is oil-dependent. Some experts aren't expecting the ruble to any time soon. The fall in the ruble could lead to increased real estate investment in New York City.
Foreign investors are interested in the value of the investment of real estate; the trophy buildings in particular. The big question is whether economic losses that investors incur at home will greatly influence foreign investments abroad?
Russians investors have moved their assets out of regions with economic uncertainty in recent years. Take the 2013 meltdown of the Cypriot financial system for example. Real estate in New York, Miami, and London greatly benefitted from the influx of Russian money because Russian investors pulled substantial deposits before the meltdown.