Fav 5: 2015 Condo Openings We're Excited to See
Jonathan Tuason | January 20, 2015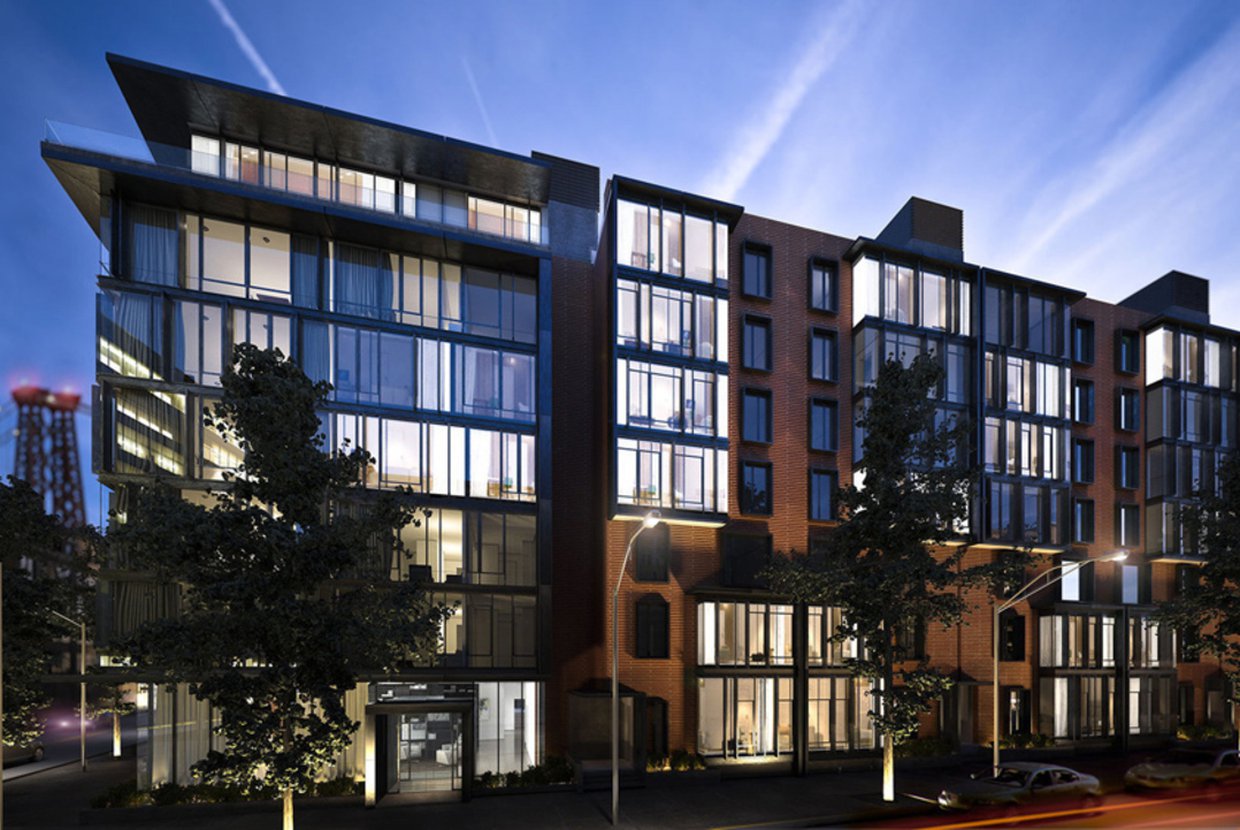 New York City's skyline is constantly growing. From the supertall, ultraluxe towers of Midtown to the industrial-chic designs in Brooklyn, and in no particular order, here are five of our favorite new construction projects that are set to open in 2015.
While it's not nearly as skyline-making as the string of towers planned for Midtown, this Tribeca condo addition takes on architectural details and aspects that mesh well with the subdued nature of the artfully-curated grit of the neighborhood. By example, detailed brick patterns on its facade pay some homage to the historic rarity that is Franklin Place's one-block, cobblestone street. Prolific architectural firm ODA Architecture, who've also worked on the steampunk-ish 15 Renwick just a short walk away, is now known for their block-inspired designs.
The Financial District's Temple Court is iconic not just for its red and tawny, Victorian facade, but also because of its astounding atrium. The Temple Court Building itself will be converted to the 287-key Beekman Hotel; but the Beekman Residences, numbering 68 units, will occupy a brand new, turret-topped, 51-story tower that incorporates modern design elements which play on Temple Court's architecture. It's set to open in summer 2015.
While River and Warren isn't necessarily a new construction per se (it's a rental-to-condo conversion), sales launched at the beginning of last December. Positioned at the northern end of Battery Park City, it's beset with greenery by Teardrop Park and Nelson A. Rockefeller Park, not to mention uninhibited views of the river and Jersey City's developing skyline. Of course, with rental-to-condo conversions, its interiors and amenity spaces have been updated to reflect a newly luxuriated experience.
A massive block designed by renowned architect Piet Boon (pictured at the top), the Oosten calls on Breukelen's (as well as Mr. Boon's) Dutch heritage, and its Williamsburg waterfront location offers views of the East River and Manhattan's skyline. The Oosten can be taken as a complex in and of itself: an exclusive courtyard offers nearly an acre of greenery and recreation space, not to mention its other accommodations for modern living, which include a landscaped rooftop and reflecting pool, fitness center complete with pool and spa, lounge, library, and gallery space.
Naturally, the list has to include this Billionaire's Row addition, 432 Park Avenue. The supertall (actually the tallest residential building in the world by the date of its completion) 57th Street tower will likely open sometime in the coming spring season (assuming it doesn't get hit with any more stop-work orders). The hype-deserving tower is at the highest-end, both figuratively and literally — ceilings throughout the building, especially in its extensive amenity spaces, offer plenty of headspace, while each successive story provides even greater views, which frankly verge on the unreal.