Go Green, New York!
Ilana Yoneshige
| January 26, 2015 | Published in
Urban Design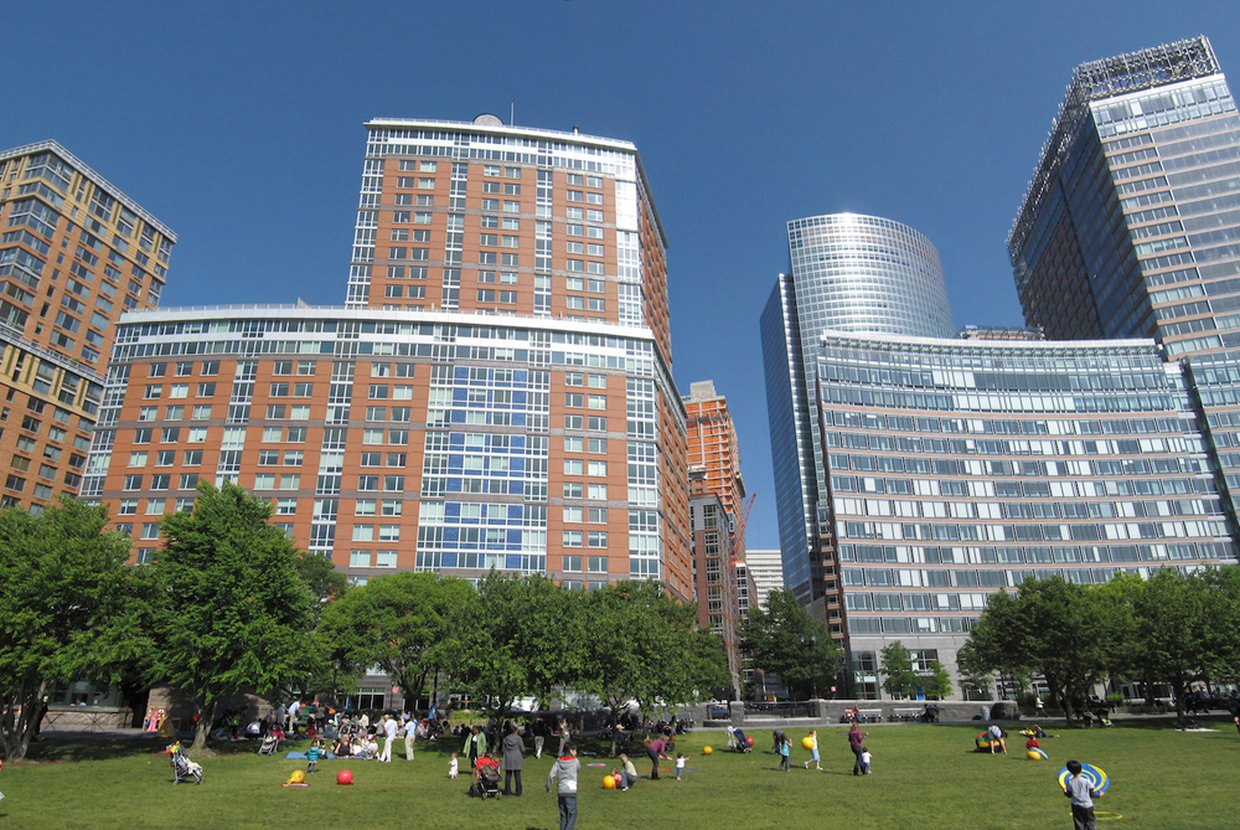 In November 2014, City Council passed a bill that says NYC must cut greenhouse gas emissions 80% by 2050, inspiring a wave of green development. Though the green movement began in the early 1990s, there is a lot more momentum now. Councilman Constantinides told the Observer, "There's probably no greater threat to our global civilization than climate change. There is undisputable links between our carbon emissions and reducing ice sheets, extreme sea rise and overall warming climates worldwide. If we don't act now, future generations of New Yorkers will be condemned to a future of blistering summers, mass extinctions and seas that threaten to engulf low-lying areas around the globe." Almost 75% of greenhouse gas emissions in NYC come from powering, heating and cooling buildings, which points to more efficient insulation as one possible solution.

NPR writes that architectural engineers are looking for cheaper, environmentally friendly materials other than steel and concrete. Some have their eyes on timber, though it will require some teamwork between both architecture and biochemistry to utilize timber as a safe and reliable building resource. Timber was previously disregarded because it's too weak of a material for high rises, but Cambridge University is working tirelessly to understand how to strengthen the wooden structure on a molecular level. Besides being more environmentally friendly, Timber is a fantastic insulator because it burns and chars just enough to make it really cosy inside; there isn't actually any fire hazard. Steel isn't flammable either, but because it absorbs so much heat, it heats up and weakens adjoined alloys. It's still a long way up, but there are already some timber apartment buildings in London, Melbourne and Norway ranging from nine to fourteen stories tall.
Another approach is implementing more environmentally friendly systems. Several of these green buildings are in the works. New York Police Academy will feature a 25,000 gallon cistern that collects rainwater to be reused, biofiltration of stormwater runoff and energy efficient lighting. The Pierhouse at Brooklyn Bridge Park is estimated to be completed this spring as an extension of the park with professionally landscaped living green terraces and rooftops. At the forefront is 7 Bryant Park, which is poised to earn a LEED-Gold certification. The 28-story tower will include sustainable features such as cogeneration, heat recovery, stormwater reclamation systems and a high-performance facade. However, "greenest of them all" with the first ever Platinum LEED certification is The Visionaire, a residential high-rise 33 floors high.
According to Realtor Magazine, environmentally friendly properties are gaining favor among tenants and property owners multifamily sectors nationwide. Since multifamily buildings expend more energy per square foot than single-family homes, efficient energy conservation incentives and certification programs are providing real estate professionals and property owners new ways to compare properties. LEED and Energy Star give properties a stamp of approval for being environmentally friendly, making those buildings more desirable, especially now to the multifamily sector. "Both renters and buyers are recognizing the trend toward more environmental building" says Darien Crimmin, vice president of Energy and Sustainability at WinnCompanies.