Connecting NYC: X Line or Bus Rapid Transit?
Ilana Yoneshige
| February 25, 2015 | Published in
Urban Design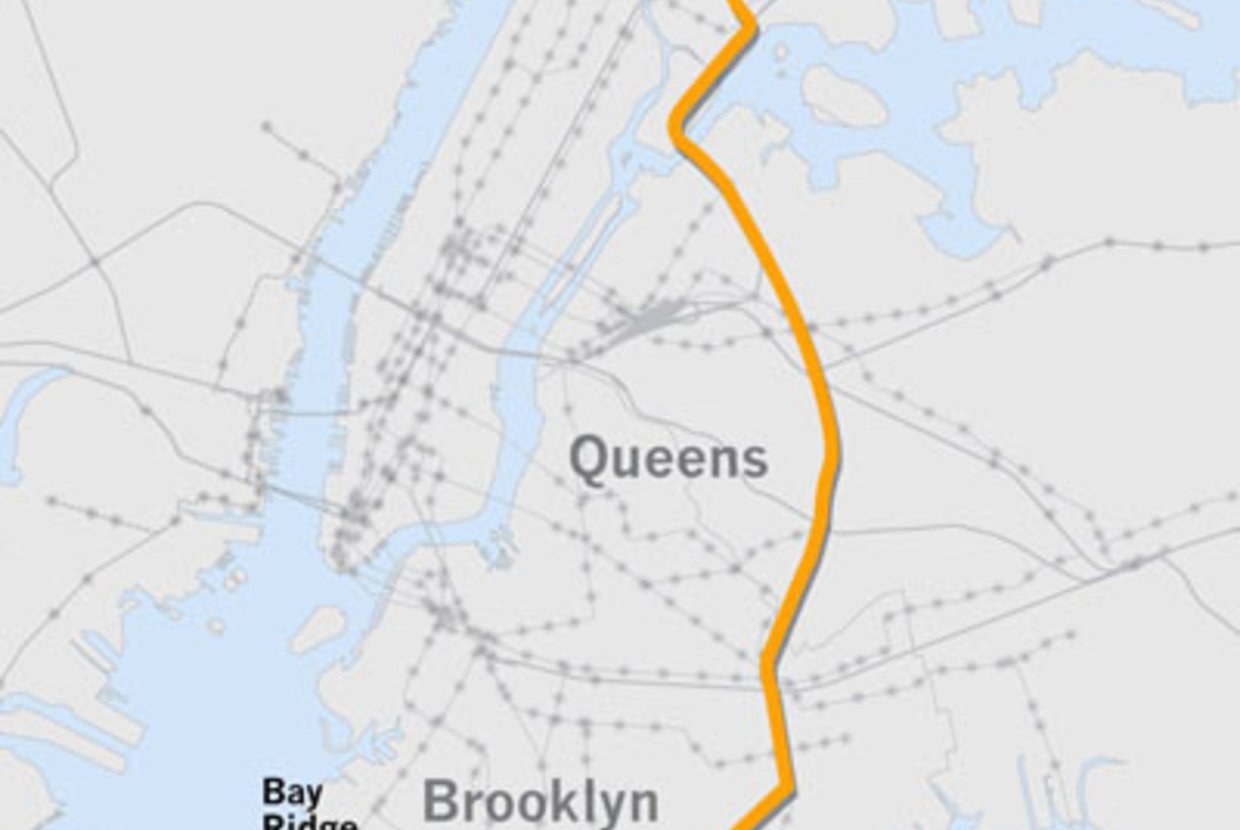 The development of neighborhoods throughout the boroughs of New York City is making it necessary now more than ever to expand public transportation to accommodate new commuter paths. "Our subway system was completed in the 1950s, when more than half of New Yorkers lived in Manhattan and less than 200,000 lived in Queens," said Christine Quinn, former Speaker of the NYC Council. "Times have changed." Now, The Bronx, Brooklyn, Queens, Staten Island and Upper Manhattan are home to 7.3 million people, according to the Regional Plan Association.
A new report from the Regional Plan Association calls for a Triboro RX subway line (X Line), which would link several existing subway stops as well as provide additional locations. It would run primarily above ground on existing freight train tracks, making implementation much easier and cost effective, though still a tremendous $1 billion, according to Capital New York. The X Line would run 24 miles from Bay Ridge in Brooklyn, to Jackson Heights in Queens, and to Co-Op City in the Bronx, intersecting with the 6, N, Q, 7, E, R, F, M, L, 2, 3, and 5 trains. The X Line is part of a larger plan, estimated to cost $25 billion. The report explains that growth is expected to continue in these regions, but it can't be sustained if public transit is ill-equipped, pointing out several existing problems with current MTA services. The X Line will tackle what is portrayed as the largest problem: the subway network leaving out large parts of the city, limiting use for travel within the boroughs. More than half the households in New York City don't own cars, including over 60 percent in Brooklyn and The Bronx, making it crucial for public transit to compensate.
Christine Quinn made a counter proposal that would take much less time to implement and would cost $25 million, compared to $1 billion for the X Line: a bus rapid transit line. This is a tempting proposition, since the MTA has a $34.1 billion debt. The bus would run 25 miles from Yankee Stadium through Queens to Bay Ridge in Brooklyn. Another pro is that the bus wouldn't clog up the freight rails, which could be used for other purposes. Her proposition is distinct from the current Select Bus Service lines; it would have real, protected bus lanes to mimic street-level subway cars.
The RPA seems to have much more in mind, outlining nine key factors in their report to make the MTA more successful: close proximity, frequent service, wide span availability, efficient speed, reliability, connectivity, affordable prices, and adequate seating. The report also provides a plethora of suggestions to improve service overall, though it remains to be seen how many of these plans will come to fruition. One thing is certain: with MTA improvements come fare hikes.