Manhattan Studios Breaking Record Sale Prices
Jonathan Tuason
| February 10, 2015 | Published in
Neighborhood News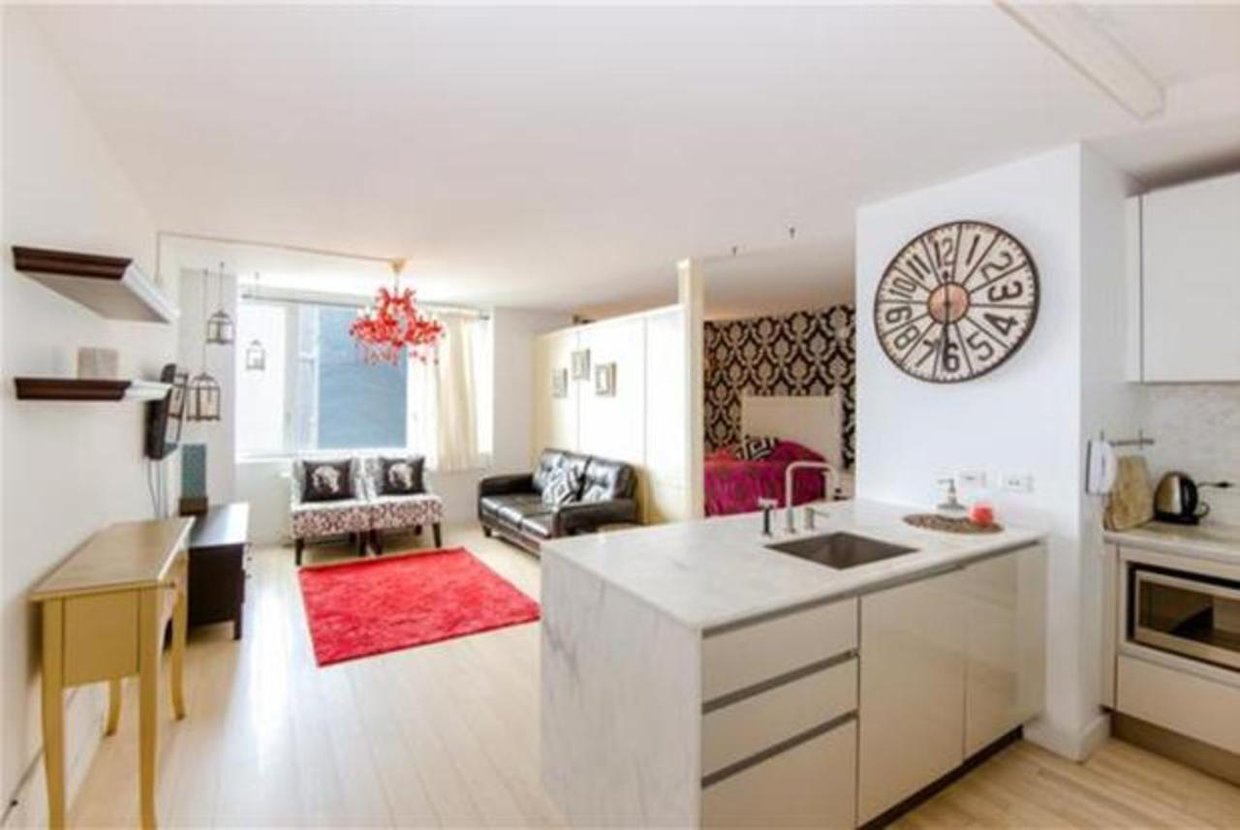 Several months ago, both Curbed and The Real Deal highlighted 11 of the most expensive studio apartments ever listed in Manhattan, and as it turns out, they're selling for top dollar. Two of the mentioned listings were Elegran exclusives, and one was finalized just recently. Elisabeth Mohlmann concluded a deal on January 30 for an alcove studio at The Sheffield Condominiums for $1.17 million. The transaction closed at over 90 percent of its original $1.295 million asking price In other words, the 615 square foot studio is still valued at a pretty hefty $1,951 per square foot. The only studio to get its sticker price of $1.035 million was the 579 square foot condo at 200 Chambers Street back in August. Even though they've historically attracted mostly budget-conscious buyers, Manhattan's studio apartments aren't just valued at top dollar — they're actually attracting it.
Out of the 11 that were on the original list, four units have been sold, and have so far attracted an average of 89.4 percent of their asking prices, which also means that there are some impressive price per square foot ratios. The Sheffield Condominium listing ended up being of comparative value to the studio apartment that took the number one spot as the most expensive studio listing. The 689 square foot condo at Superior Ink Condominiums had a mind-boggling $1.9 million price tag for a studio, but it was sold only after a significant discount of about 30 percent, for $1.36 million in December, which yields a value of $1,973 per square foot. As high as that is, the studio that attracted the highest price per square foot was in the West Village's Memphis Downtown building. The 575 square foot apartment, which was actually listed as a junior one-bedroom (so we're not sure it's "technically" a studio), quickly attracted a buyer who shelled out $1.15 million for the pad, just shy of the $1.2 million asking price, which still means an even $2,000 per square foot.
Amidst all these record breaking sales, five out of the original 11 on the Curbed list were pulled from the market, and only one returned. At present, only three of the mentioned studio apartments are still on the market.
Elegran would like to congratulate broker Elisabeth Mohlmann for selling one of the most expensive studio apartments ever listed in Manhattan. If you would like to reach her, she can be contacted at (917) 428-0932 or emailed at emohlmann@elegran.com.