Risen From Squalor: A History of Lincoln Center
Ilana Yoneshige
| February 03, 2015 | Published in
Neighborhood News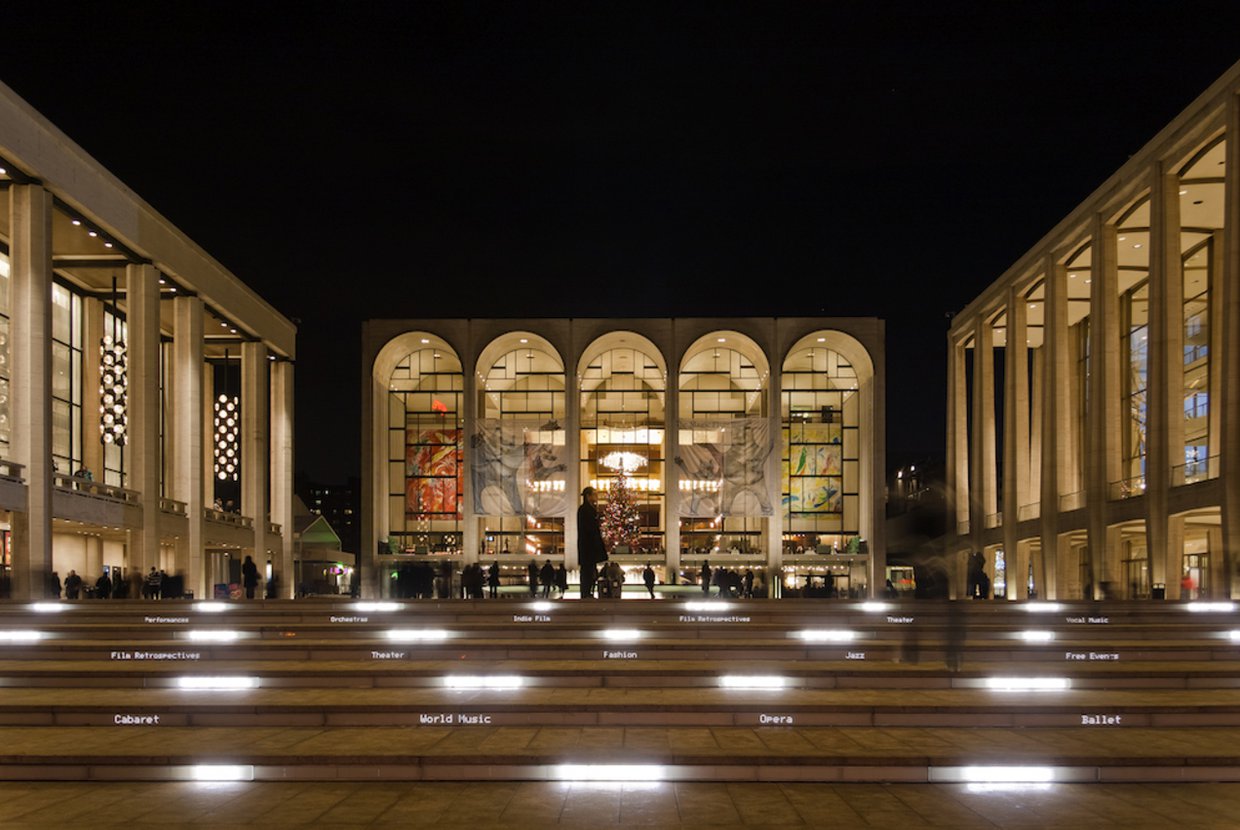 Before Lincoln Square became the phenomenal arts and culture center it is now, it was a slum known as San Juan Hill. According to 6sqft, there is some speculation that the name San Juan Hill originates from a famously bloody battle in Cuba during the Spanish-American War. True to its name, San Juan Hill was host to gang violence between its own inhabitants and those of Hell's Kitchen, just to the south. Even before the concept of Lincoln Center, San Juan Hill was developing as a cultural hotspot. The frequent gang violence between San Juan Hill and Hell's Kitchen partially inspired "West Side Story". According to Phil Schaap, the jazz historian and curator of Jazz at Lincoln Center, jazz became immensely popular when the Original Dixieland Jazz Band performed at Reisenweber's Cafe on the corner of West 58th Street and Eighth Avenue. San Juan Hill was becoming a haven for jazz.
On October 25th, 1955, the first discussion about the possibility of a cultural project took place. This idea was the initial concept for Lincoln Center. The project was headed and funded by John D. Rockefeller. Though construction on Lincoln Center didn't begin until about 1959, demolition of San Juan Hill began shortly after World War II. Almost 17,000 residents were forced to leave their homes. From the rubble of the so called "worst slum section in the City of New York" rose the now famous art center.
The main buildings — the New York City Ballet, Avery Fisher Hall, Alice Tully Hall, David H. Koch Theater, and the Juilliard School — remained unchanged until 2012. During this time, Diller Scofidio + Renfro, FXFOWLE Architects and Beyer Blinder Belle worked together to modernize the complex to make it more easily accessible for pedestrians. According to the New York Times, one of the planner's goals was to make the institution more welcoming and less elitist. "The whole idea was to break down the walls of Lincoln Center,"said Joseph W. Polisi, the president of Juilliard.
Alice Tully Hall was redesigned with "a soaring glass-walled grand foyer lobby" and the auditorium equipped with state-of-the-art capabilities for concerts, films, theater and dance. The Josie Robertson Plaza along Columbus Avenue now has a Grand Stair which welcomes people with a digital display that is continually updated; the Revson Fountain has been enhanced with new lighting and water shows thanks to some technical upgrades. Changes in public needs and interests inspired the renovation of Lincoln Center.
Lincoln Center is "the world's leading performing arts center, uniting 11 key arts organizations on one campus;" the centerpiece of the Lincoln Square neighborhood. Today, you can enjoy inspiring performances throughout the institution, as well as the gorgeous architecture that house them, courtesy of a decade of hard work and $1.2 billion; "an investment for the next 40 to 50 years," according to Polisi.