The Aldyn's Amenities Attract Record-Breaking Sales
Jonathan Tuason
| February 17, 2015 | Published in
Urban Design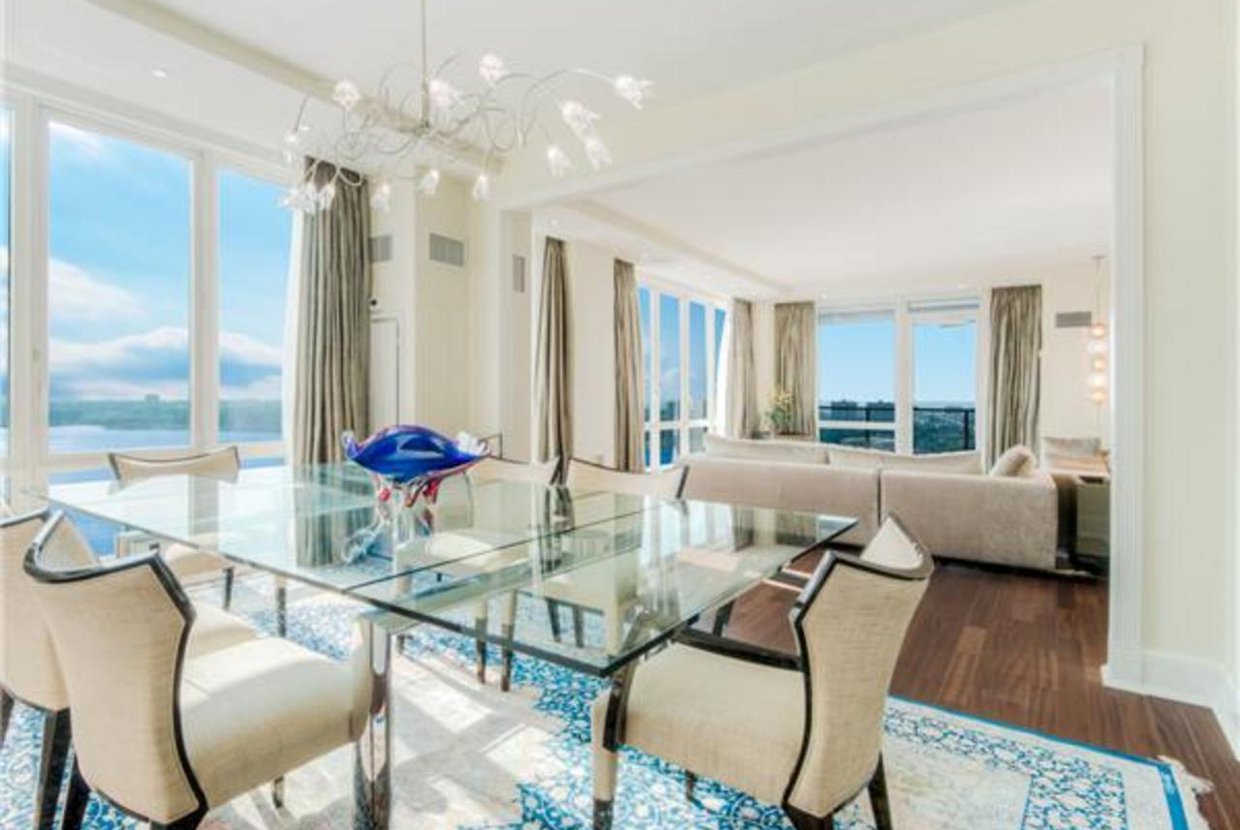 Elegran agent Chris Fry recently brokered the sale of an $8.825 million corner penthouse at the Aldyn; and at 3,096 square feet, it maintains a value of $2,875 per square foot — the highest of any sale in the building's history, according to records on OLR.com.  Like many buildings of its caliber, the Aldyn's high (and rising) prices can be attributed in great part to its waterfront location and extensive amenities package.
Though the Aldyn was completed a few years ago, its leading amenity spaces remain ahead of the curve in what has been described as an "amenity arms race". In an effort to attract residents in a highly competitive market, developers have been implementing more extensive, and more interest-specific amenities in their projects; naturally, these premium buildings are commanding higher price points. The new owners of the penthouse at 60 Riverside Boulevard will soon be treated to the building's unparalleled fitness center: the comprehensive, 40,000 square foot, health facility is managed La Palestra, and offers a bevy of specialized workout spaces and health services.  Click here for the full article.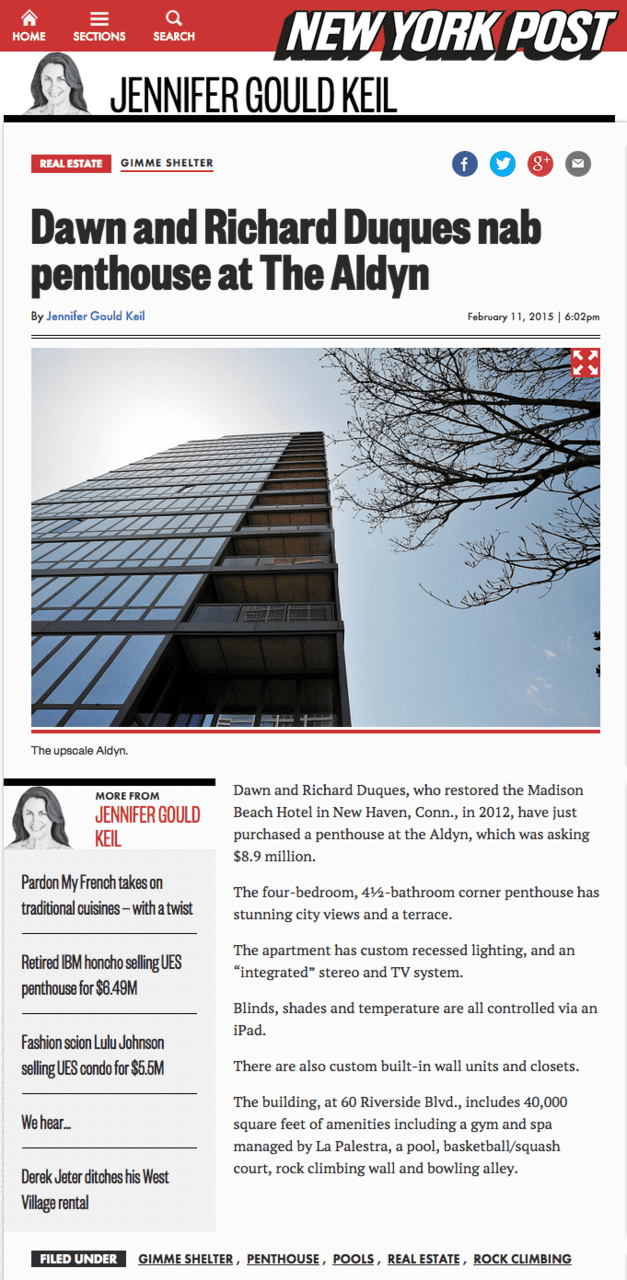 Elegran would like to congratulate Chris Fry for brokering the record-breaking sale. If you would like to reach him, he can be contacted at (732) 963-7080 or emailed at cfry@elegran.com. Elegran has not released any information about parties involved in the sale of The Aldyn Penthouse, and continues to exercise full discretion when working with its international clients.