The Global Takeover: Featuring Anbang Insurance Group
Samantha Martinez
| February 26, 2015 | Published in
Neighborhood News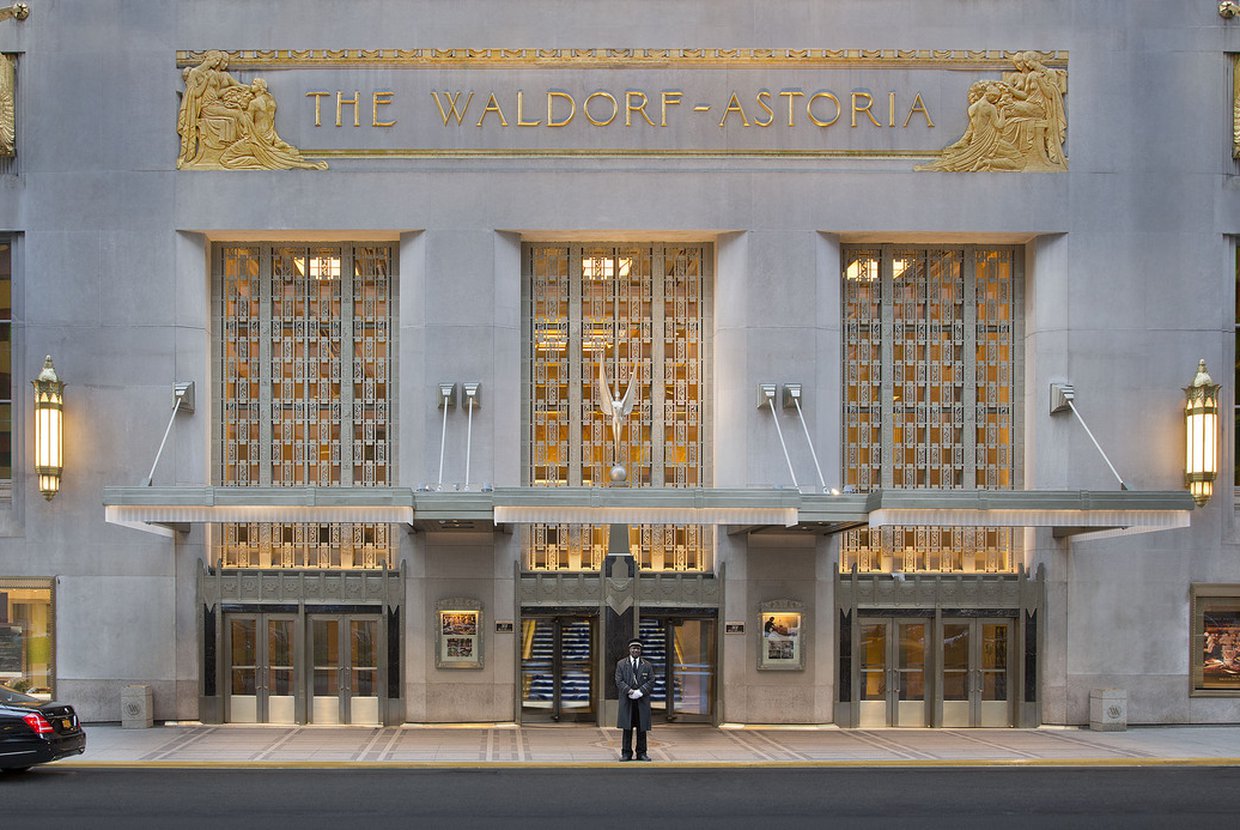 Since 1972, the renowned Waldorf Astoria has been owned by Hilton Worldwide Holdings, until last October. The hotel maintains over ninety-percent occupancy year round due to its premier service and location. Hilton Worldwide agreed to sell the landmark 1,232-room hotel to the Anbang Insurance Group Co., a financial and insurance company based in Beijing for $1.95 billion. The deal was finally closed last week on Feb. 11, allowing the new owners of the Waldorf Astoria to begin plans on converting part of the landmark hotel into luxury condominiums.
According to The Real Deal, Anbang's chairman Wu Xiaohaui recently stated: "We plan to renovate the two towers into luxury residential apartments with world-class amenities and finishes to reflect its culture and social status." Wu Xiaohau added "A potential buyer needs to have more than money to qualify for our apartments. What those requirements are is still a mystery, but it is clear that the Chinese insurance company is focused on an international vision. Anbang has developed a well-structured strategy to seize all global opportunities, along with delivering services to customers around the world. In addition to obtaining the exclusive Waldorf towers, Anbang plans to purchase a 26-story office building located at 717 Fifth Avenue from the Blackstone Group for an undisclosed price.
The Chinese financial services group, has extensive renovation plans for the Waldorf Towers – the top floors of the 47-story building that currently houses a 181-room boutique hotel – as well as one- and two- bedroom residential rentals that range from 600 square feet to 1,300 square feet. The Towers each contain their own separate entrances located on 50th Street, along with its own fitness center and elevators, giving residents exclusive access to these amenities. Anbang's configuration designs for the residential units are still unknown, but the towers are just a short ride away from Midtown's ultra-luxe Billionaire's Row. It is clear that Anbang is on a mission to obtain as much real estate as possible, in their quest of "going global". In the future, the group intends to expand its assets making Europe and North America a main priority.