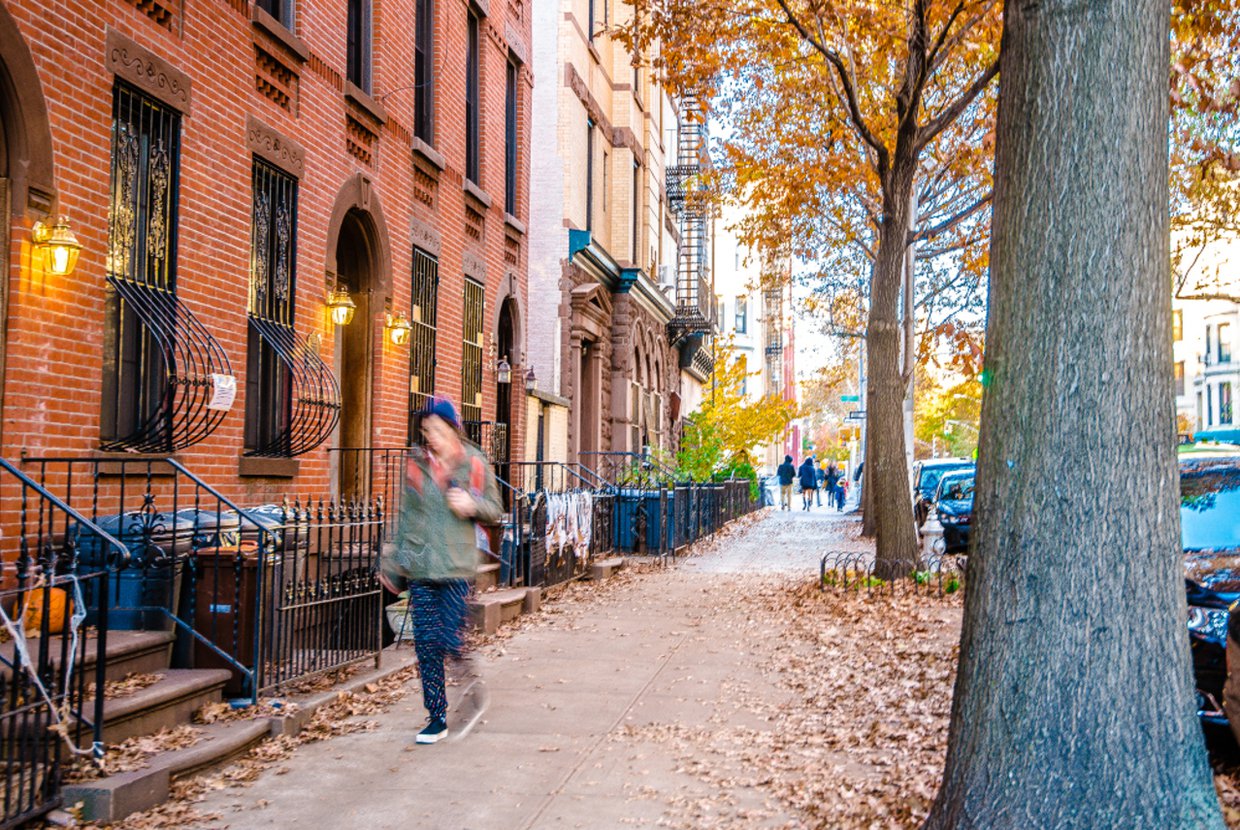 The internet is buzzing with news about a hot new trend: micro-units. The first micro-units being constructed in NYC will be unveiled in Kips Bay this spring, according to the New York Times. Micro-units are ideal for one person plus pet households, so they are targeted towards young, single professionals. The predicted success of micro-units is based on the immense growth of the young-professional demographic. However, research done by Markus Moos, a geographer and urban planner at the University of Waterloo in Canada, provides another perspective.
Moos' study, Generationed City, compared data from 30-40 years ago to data of more recent times, 2009-12, demonstrating the presence of a phenomenon he coined "Youthification." He defines youthification as the "influx of young adults into higher density" cities and neighborhoods. This trend causes some areas to feel "forever young," as new waves of young people continue to move in while families and children cycle out, needing more space.
Theoretically micro-units would be a big hit amongst these "forever young" areas, since they would be filled with millennials. Unless the youthification process is involuntary. In other words, young adults may not be choosing to flock to urban neighborhoods in dense waves because they want to, rather because they have to. "Young people in the U.S. … are experiencing less job security, high housing prices, delaying childbearing and an enthusiasm for urban living."
In most cities, housing affordability is believed to have decreased for young adults. "Unemployment rates are higher, and income growth is moderate at best." Job availability is scarcer, making the job market even more competitive. Since more career paths , there is an increase in student debt, making it difficult to afford a down payment for a home. A graph in Moos' study compared the annual incomes of young adults in 1995 and 2012. with a high school degree only, versus some college education with no degree, versus a bachelor's or higher degree. The graph shows that young adults are generally earning less than their 1995 counterparts, having the same level of education and similar occupation. Since millennials can't afford houses, they have to rent instead.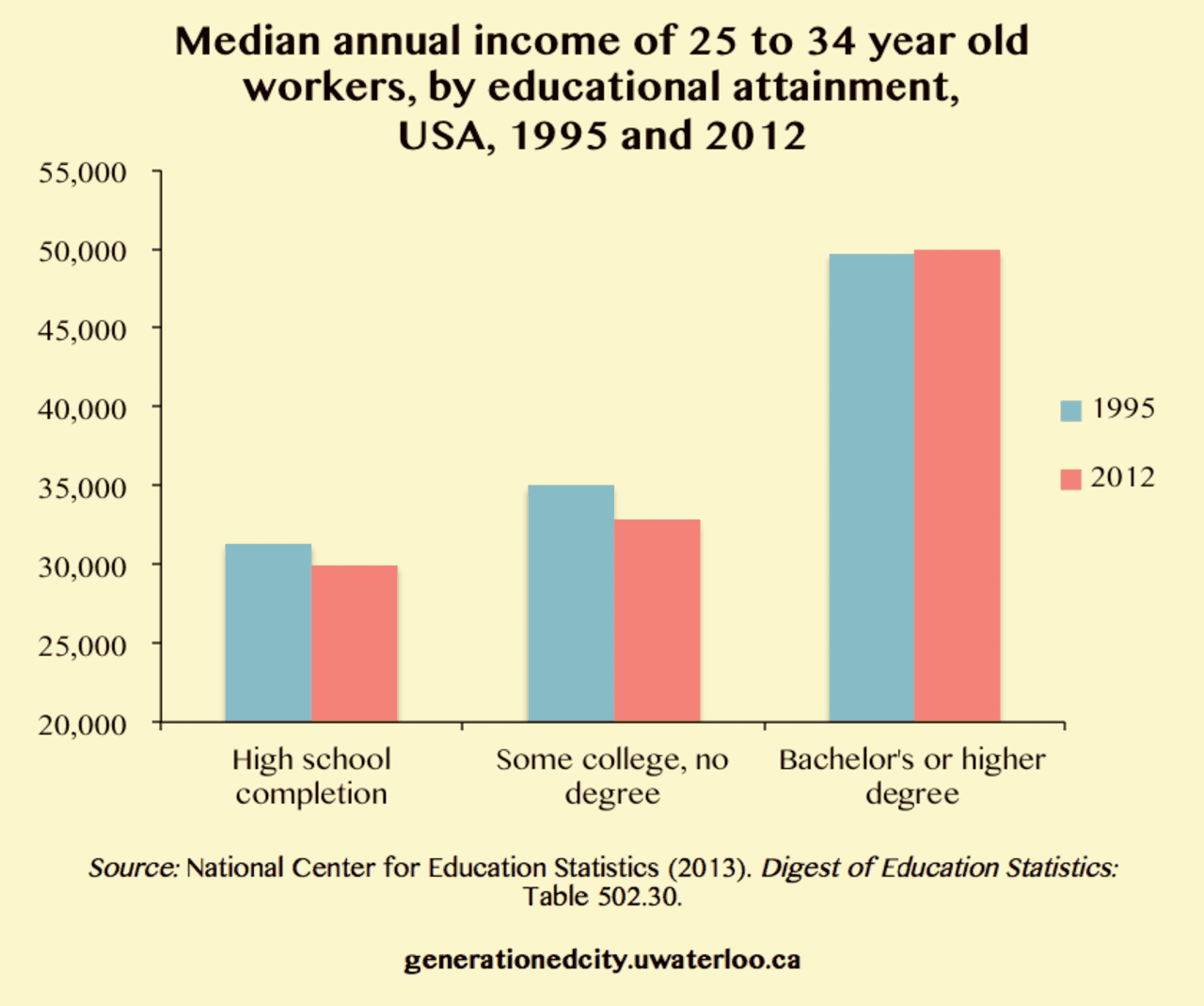 According to Moos' study, millennials are using public transportation more than automobiles to commute. A graph shows an increase in walking, bicycling and public transport, and a decrease in automobile use from 2001 to 2009 by 16-34 year olds. Owning a car and paying for gas and insurance is expensive, and for millennials who are already limited to urban living, it's a no brainer to use cheaper means.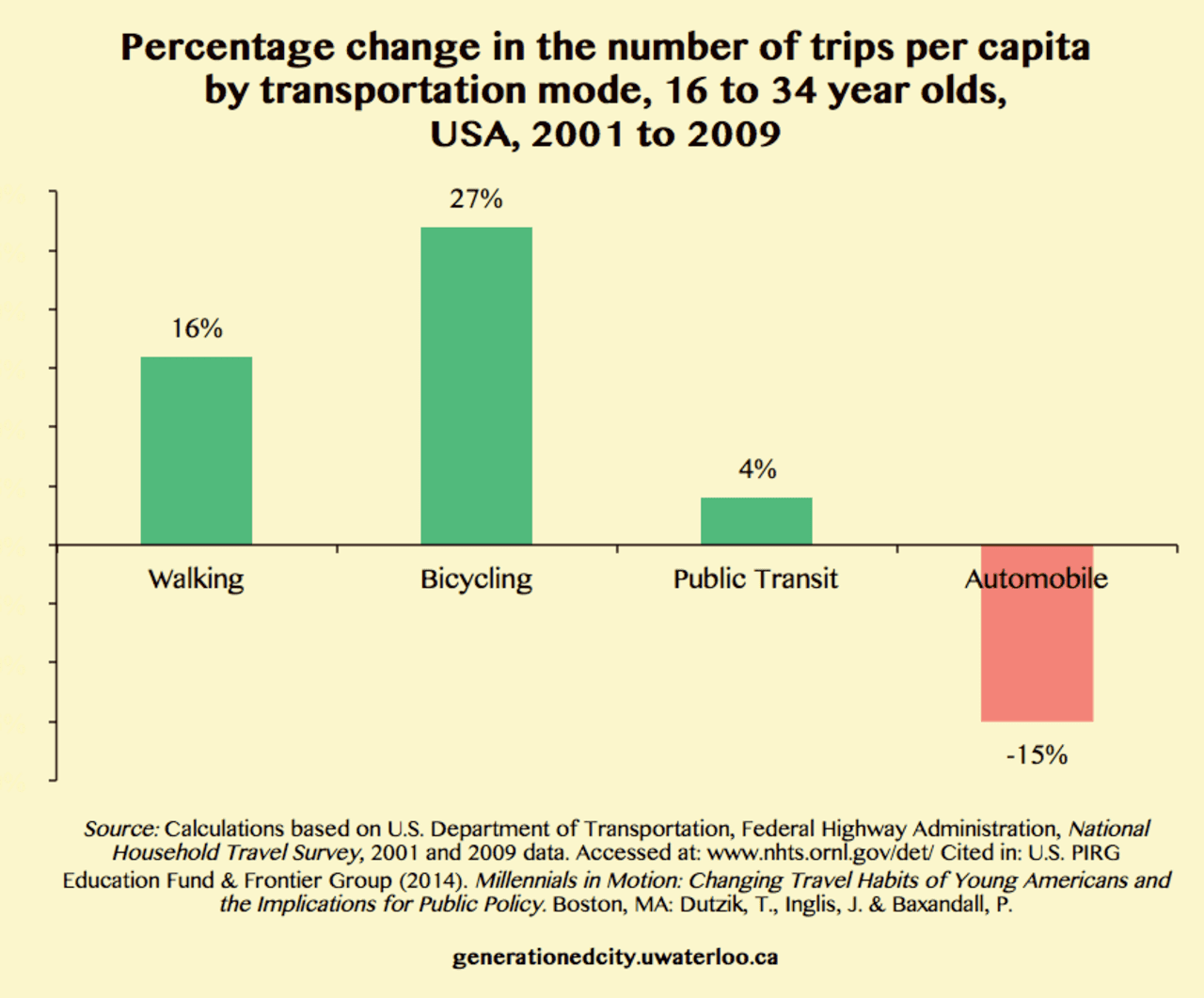 A recent survey showed that 66% of millennials would rather live in the suburbs, with only 10% choosing to live in a city center, though these results may be skewed because the survey only includes millennials who bought a home within the past three years or intend to do so in the next three. It excludes millennials who intend to rent for many years, a growing group due to student debt and tighter mortgage-lending standards. That said, if the main demographic left out is millennials with student debt, the point remains that many millennials don't want the urban lifestyle; it's just what they are left with. This is incredibly problematic in regards to the micro-unit trend because many psychologists believe that living in such a small space, especially against ones own volition, will have adverse effects. Overcrowding is shown to often lead to violence and substance abuse, though until millennials experience micro-unit living for an extended period the results will remain a mystery.