Valentine's Day: An NYC Itinerary
Nalyse Seymore
| February 13, 2015 | Published in
NYC Lifestyle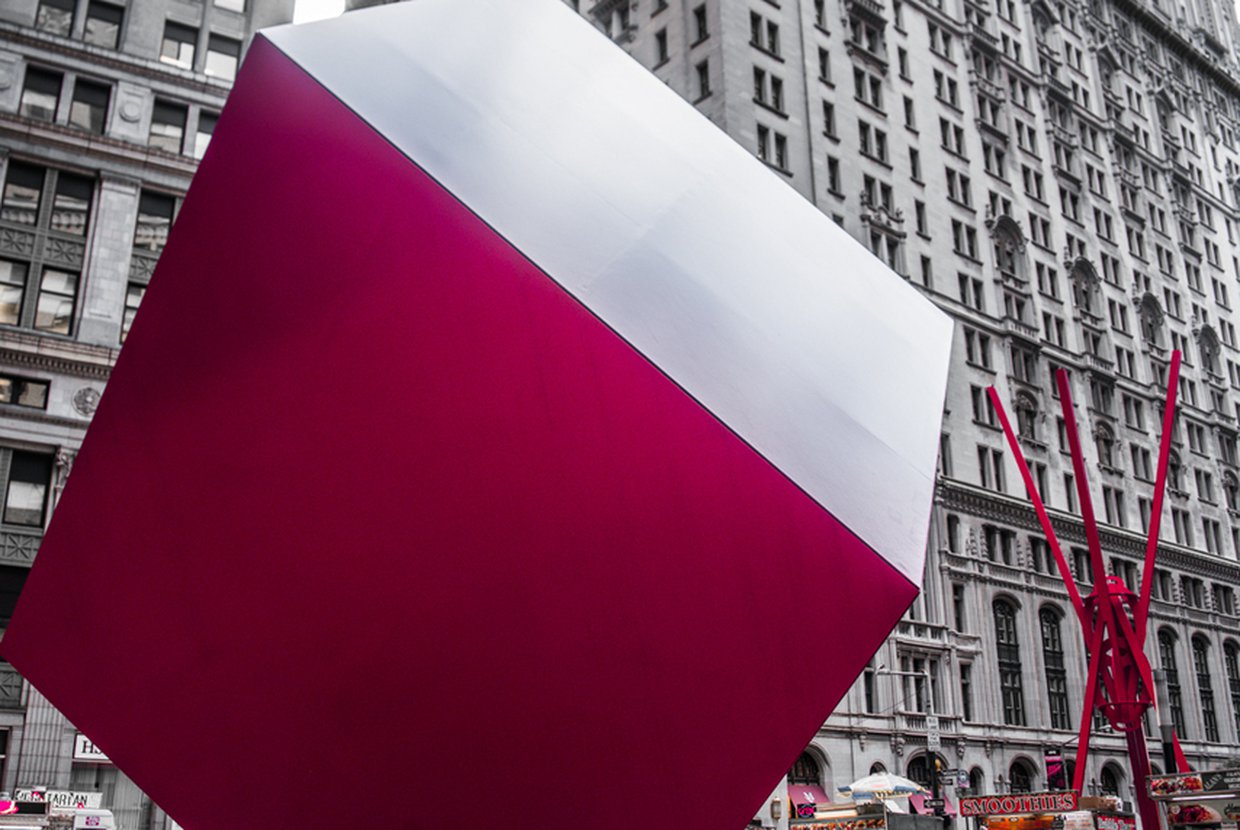 Get in the groove this Valentine's Day by trying these seven activities to make the most of a special day. Some require a bit of planning, so stick to your New Years Resolution of anti-procrastination and be a better Valentine for your lover, best-friend, or simply for your self.
1. Go For a Run!
The annual Cupid Chase 5K is upon us. At 10am, get your heart pumping and your blood flowing with, or without, a loved-one, while supporting a cause. All proceeds go towards supporting people with disabilities. The race starts at Hudson River Park's Charles Street Pier in the West Village. Walking, running, jogging, baby-strollers, and wheelchairs are welcomed!
2. Make Your Way to Times Square
All day, Love in Times Square will be the hotspot for couples getting married, marriage proposals, and those renewing vows. Thousands of tourists from all over the world and NYC locals either spectate or take part in these love proclamations. While you're there, check out the interactive HeartBeat art installation of Stereotank, a Brooklyn-based design studio.
3. Don't Forget About Lunch (or Brunch, if you're fancy)
Whether you decide to go to a local diner, or if you're feeling hungry after the marathon, NYC has tons of restaurants to choose from for lunch, so go to one of your favorites. You probably won't need a reservation for lunch, but you might, so plan ahead. If you decide to sleep in, prepare a shnazzy meal at home—and then take a nap, or not.
4. Wander Into a Haunted House
Why not have a progressive 2015, and scare the pants off of your Valentine by going to Blood Manor in the South Village. It's rather suiting that Friday the 13th precedes Valentine's Day this year, so why not bask in blood, gore, and black flowers.
5. Anticipate Dinner
"To make a reservation or to cook at home?" That is the question. Both are pretty standard, so why not take it up a notch by having dinner in the dark? Camaje Bistro & Lounge in Greenwich Village offers a four-course meal, with 6pm and 9pm seating, where guests are blindfolded, relying on heightened senses of touch, taste and smell.
6. Visit The American Museum of Natural History
You can dine at Romance Under The Stars at the Hayden Planetarium and enjoy an open-bar, champagne, romantic celestial stories, passed hors d'oeuvres, a jazz quartet, and an overall cool, unique way to appreciate the museum. There's a 6pm and 8pm show, so snag yourself a seat, or two.
7. Have a Nightcap
For some, this is the most exciting part: a time to reflect on the day, pass-out due to exhaustion, or continue with the festivities. If you have the energy and you're feeling spicy, City Winery in the South Village has Wasabassco, a late night Valentine's Day burlesque show, starting at 11:30pm.