What Will Happen to Sunnyside Yards?
Ilana Yoneshige
| February 09, 2015 | Published in
Neighborhood News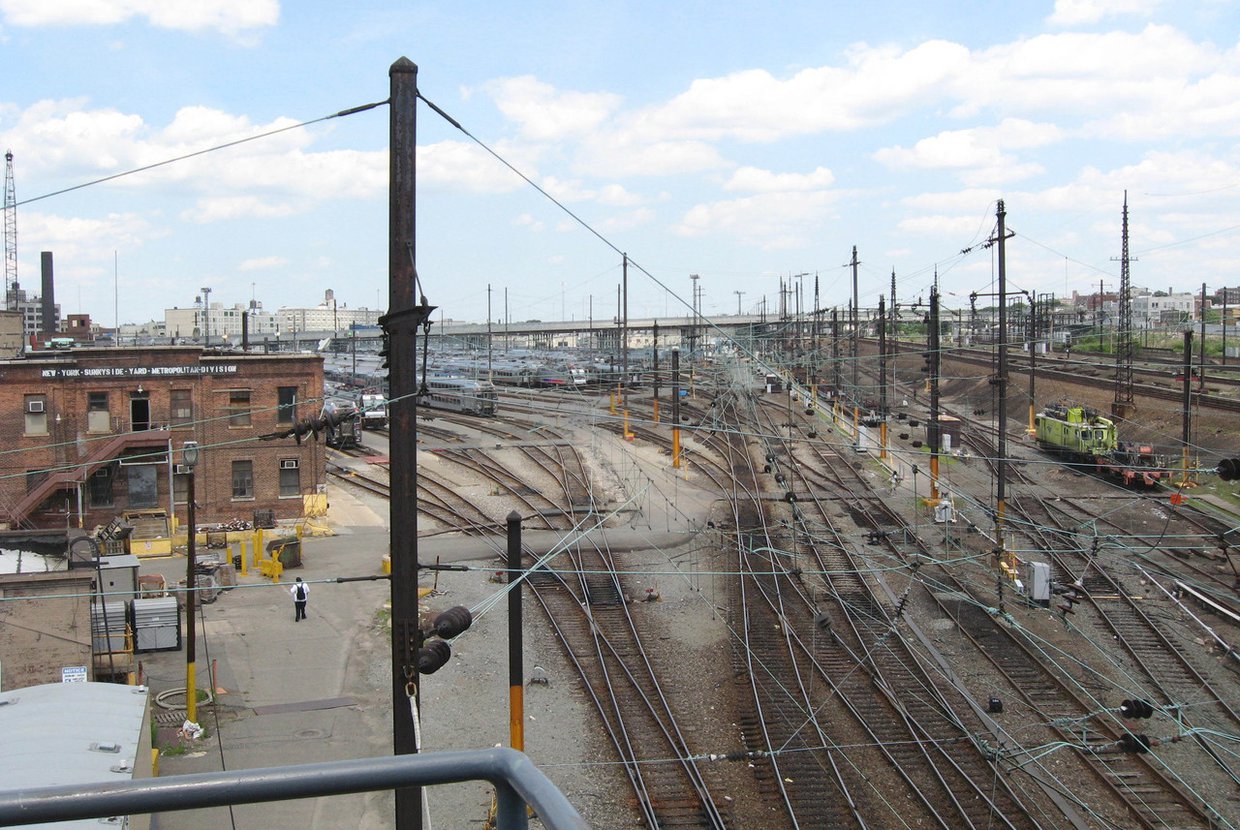 In his State of the City Address, Mayor Bill de Blasio made clear that he is initiating a plan to increase "the overall supply of housing" by constructing 160,000 market rate units as well as citywide affordable housing. The general outline: 1) "mandating affordable housing as a condition of development in areas rezoned for residential use", 2) keeping people "who already have affordable housing in their homes[,]" and 3) building vertically by "adding density to appropriate parts of the city." He argues that his plan can "improve the quality of life for residents across all income levels."
Though details on how to fund the housing initiative is a mystery, redevelopment for the Sunnyside Yards megaproject in Queens is first in line. "Right now, there are 200 acres of land in the heart of Queens, land that exists in the form of a rail yard - and only a rail yard," said Mr. de Blasio. Sunnyside Yards is one of the largest underdeveloped areas in NYC, and "holds virtually limitless potential to developers willing to build a platform above the tracks. Planners have long dreamed about what could be built on the property," according to Capital New York.
Mr. de Blasio intends to build 11,250 affordable units - exactly the same number as Stuy Town - "and in contrast to the recent history of Stuy Town, we're going to make sure that affordable housing at Sunnyside Yards stays that way." A similar project is taking place at Hudson Yards. Mr. de Blasio explained that Sunnyside Yards will become a "diverse and dynamic" neighborhood with access to transportation, parks, schools, retail stores and job opportunities. The Queens Courier writes that the project would cover just the Long Island City end of the yards - the southwest portion from about Jackson Avenue and 21st Street eastward to either the Thomson Avenue or Queens Boulevard walk-overs.
Mr. de Blasio announced that the city is partnering with Amtrak, who owns the yards, and the MTA in order to conduct a study as the first step towards development. The governor's office wrote in a statement that "the MTA uses Sunnyside Yards as an important facility for our transportation system, and it is not available for any other use in the near term."
According to Curbed, "after criticizing Mayor Bill de Blasio's plan to build 11,250 affordable housing units over Sunnyside Yards….Governor Andrew Cuomo appears to have thrown some measure of support...to use the rail yard as a site of a new convention center." In response to the proposal, originally pitched by former Bloomberg CEO Dan Doctoroff, a 12-person committee, which includes the Sunnyside Chamber of Commerce, started a petition titled "PLEASE DO NOT BUILD OVER THE SUNNYSIDE YARDS." Doctoroff's proposal was to replace Javits Center with a 3.1 million square foot convention center and partially fund 25,000 housing units, 9,000 of which would be affordable, built on both the old and new convention center sites, costing about $5.6 billion.
Councilman Jimmy Van Bramer, who represents Sunnyside, though he supports the mayor's plan to increase affordable housing, said "We're just not going to build 30, 40, 50-story residential towers in Sunnyside - that's just not going to happen."