Architectural Review: Urbanist Christian de Portzamparc
Samantha Martinez
| March 02, 2015 | Published in
Elegran Insider
,
Urban Design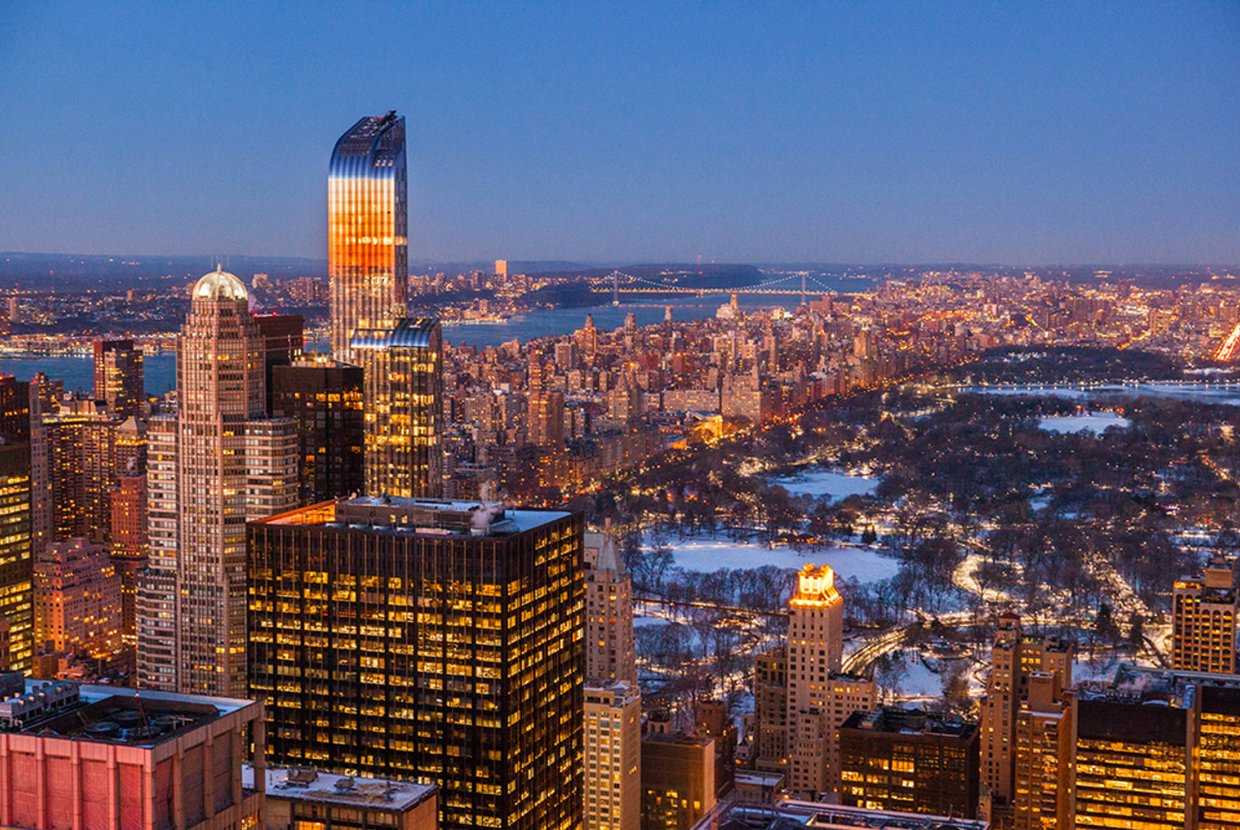 Pritzker Prize winner, Christian de Portzamparc, is noted for his bold designs and artistic touch, his projects often tend to reflect a sensibility to their environment and to urbanism. De Portzamparc is known for his iconic building features, urban reference points, and symbols that draw together to create a distinct link within the larger urban landscape. Not only does De Portzamparc display a dedication to urbanism, but he also has a keen interest and passion for structural towers, making the neighborhoods and districts play a distinct role in his overall development plan.
This leads us to One57 – De Portzamparc first envisioned the glass structure, marked by curving roofs; would resemble a cascading waterfall. But once the overall development process had completed, very little of the cascading waterfall remained. Leaving De Portzamparc's final version of the building to be a flattened out composition in various shades of blue and silver glass. What the exterior design was forced to omit, its interior makes up for in magnificent views, and luxurious designs. One57 is first of the new generation of sleek, tall, and super-expensive buildings – coming in at an astonishing 1,004 feet. One57 is not only a residential building but is home to the Park Hyatt, which features 210 luxurious guest rooms, including 92 guest suites.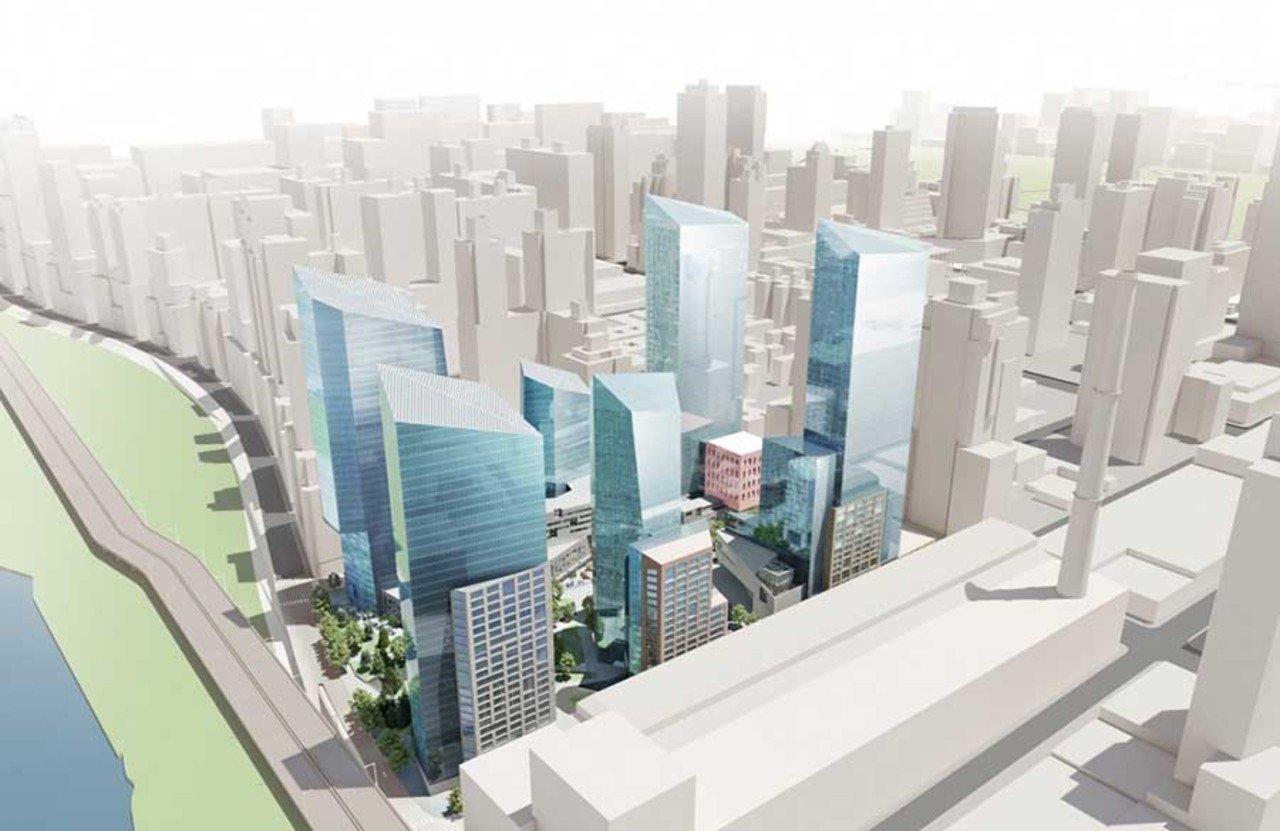 De Portzamparc's Riverside Center has been getting just as much attention. The Riverside Center – which recently provoked the "poor door" controversy - is now accepting applications. Each of the condos are said to have river views, while the remaining rentals face the city. But at $833 a month, you might not mind the less than spectacular views that come with the price of affordable housing. The center is made up of five tower blocks placed around the square, creating the heart of this district, and a public garden that flows into Riverside Park and hugs the banks of the Hudson. The towers are projected to hold 2,500 residential units, and a 250-room hotel. 55 projected residential units are for affordable housing – annual applicable incomes range from $30,240 for a single person to $50,340 for a family of four.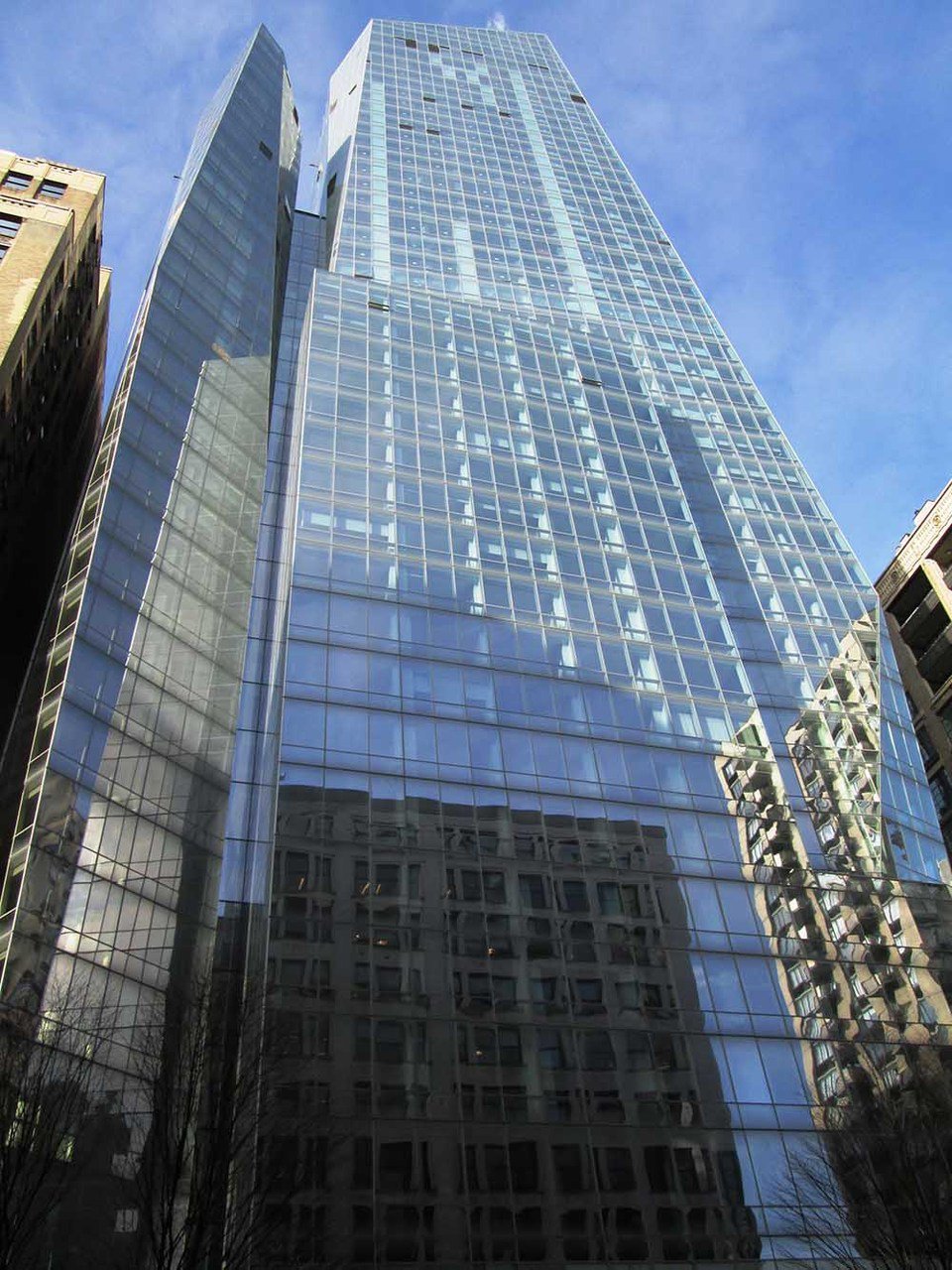 Lastly – De Portzamparc's 400 Park South – almost a decade in the works, developed by the Toll Brothers and Equity Residential. Situated at the corner of Park Avenue and 28th Street, the buildings two main sections are complemented by a vertical pavilion on each side. De Portzamparc returns to the previous aesthetic, inspired by his LVMH tower. The newest building is a more complex fractured mass that inspires more interest than his previous creations. The 42-story crystal tower is equipped with 363 residential units, with interiors designed by Stephen Alton. The entire basement level features exclusive amenities including a fitness center, lap pool, yoga room, kids room, lounge/club room, theatre, and golf room – all located in the basement.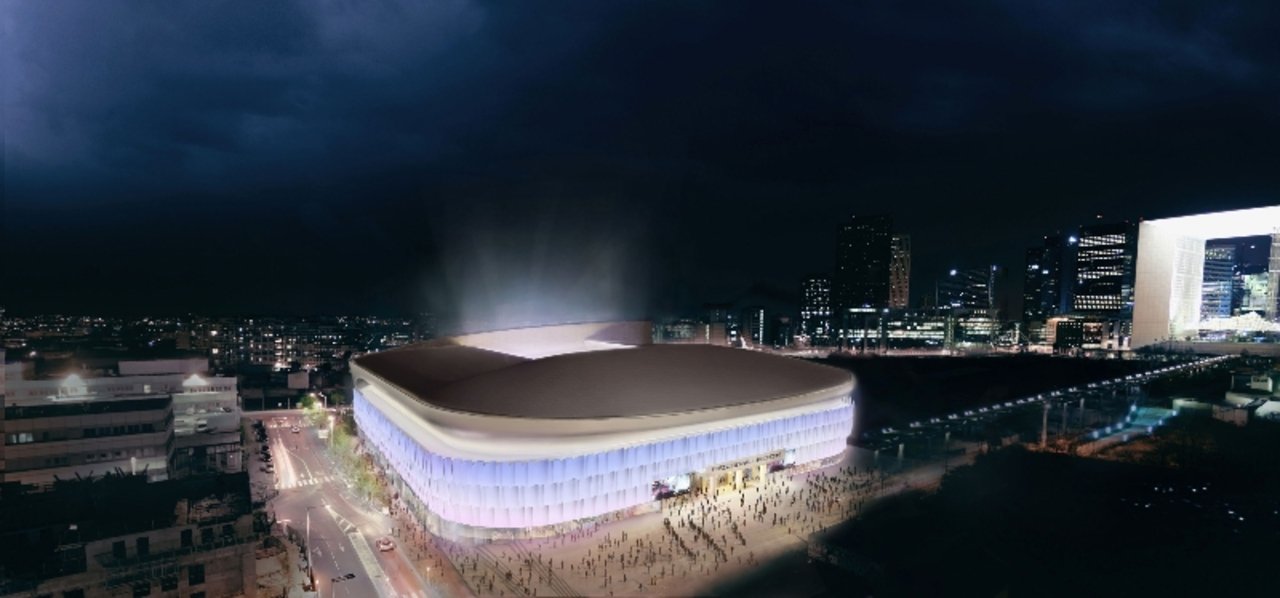 Currently De Portzamparc is working on Arena 92 – a new stadium for the French Rugby Union Club Racing 92. The stadium is a collaboration between Sériès et Sériès Architects, Agence Search Architects and Van Santen & Associés, and is a symbol of urbanity in the Nanterre area of Paris, unifying sport and culture. The arena largely relies on the funding of offices, which are seamlessly integrated into the building. Each of the offices are completely soundproofed and exposed to natural light, providing an extremely pleasant working experience. Once completed the arena will have a surface area of 55,500 square meters and act as both a venue for sporting events and concerts. It will feature a retractable roof, flexible seating area, and it will be capable for accommodating up to 40,000 spectators. The area will also be home to one of the largest screens in the world at 2,000 square meters.