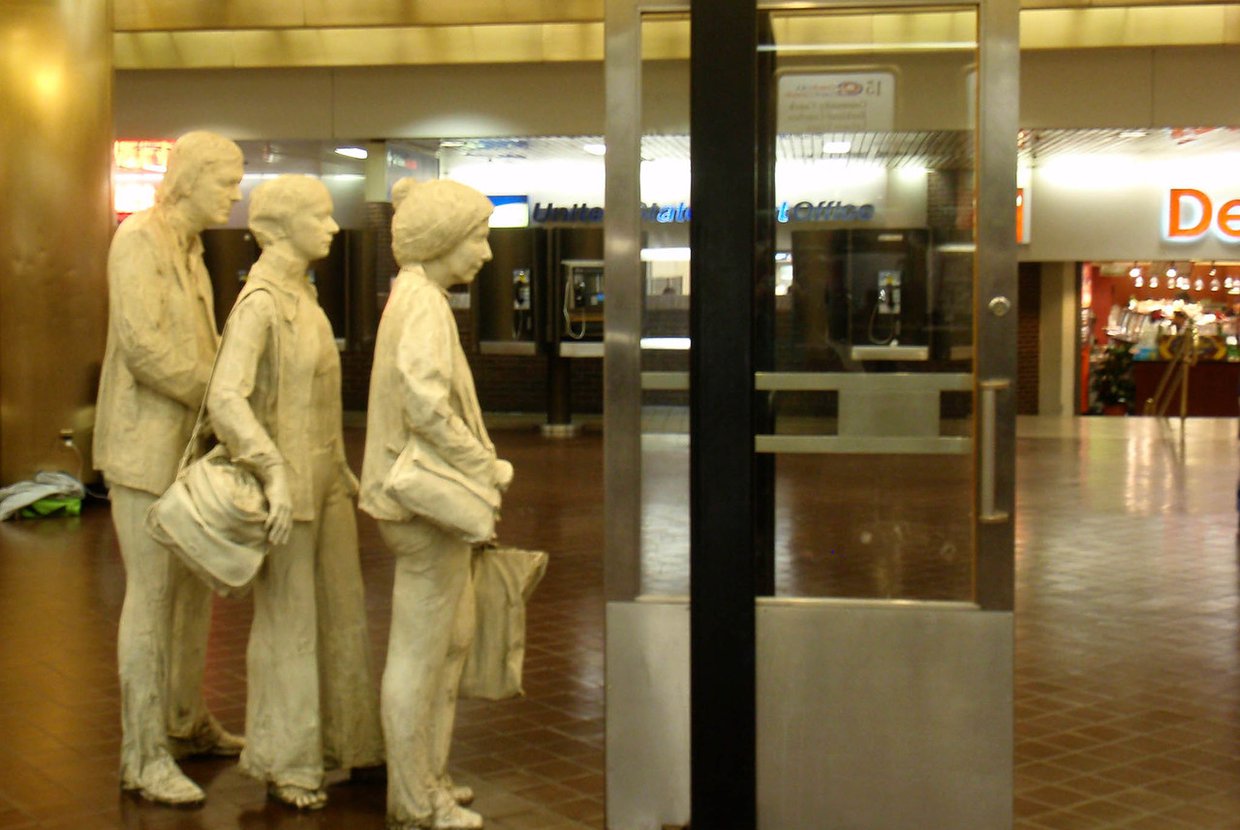 Commuting is inevitable. According to The Partnership for New York City, the average New Yorker spends 48 minutes getting to work – 13 minutes above the national average. This isn't breaking news; many already know that their commute is long and arduous. The increasing number of workers and visitors is causing longer wait times. This is putting a notable strain on the city's transportation system – designed and built nearly a century ago. It is not surprising that Manhattan experiences the greatest flow of people (compared to other cities), doubling its population each day with 1.5 million commuters – with over a million of these workers commuting into Manhattan, coming from other boroughs. With New York City's population expected to grow by one million by 2040, there is now a substantial demand for an increase in public transportation.
With that in mind, the officials at the Port Authority of New York have been working hard on a way to replace the overcrowded and aging bus terminal in Midtown. Officials disclosed the cost estimates on Monday; a whopping $8 to $10 billion to replace the antiquated station. This astounding figure comes as a shock, being ten times the amount the commissioners had discussed of the new terminal last summer. John Degnan, the agency's chairman, acknowledged, "most commissioners, including me, thought it would be less." As it turns out, the previous cost estimate of $800 million proved to be insufficient. Degnan pointed out that the new figures were a "gross" estimate, and vowed that he and the other commissioners would work on minimizing costs.
The cost of the project will include three major components: a new terminal building in the same or roughly the same location, just east of the Lincoln Tunnel in Midtown, construction of new ramps linking the tunnel and the terminal, and construction of a bus parking garage. Creating a bus-parking garage will help eliminate wasteful round trips that thousands of buses take between morning and evening rush hours due to the lack of parking in Manhattan. A majority of the cost comes from the need to create a temporary bus terminal capable of serving 230,000 bus commuters a day, while demolition of the bus terminal and construction of a new one takes place. The terminal could be completed in 10-15 years.
Officials say the existing terminal has already exceeded peak hour capacity, which is projected to grow by 50 percent over the next 25 years. This is about the same time that the life of the terminal's floor slabs is projected to lapse. The Port Authority issued a statement saying, "In 2040, more than 42,000 commuters each hour – the capacity of Citi Field – will use the Port Authority Bus Terminal during the afternoon peak." "Through the master planning process, the Port Authority and leading private sector consultants, including Parsons Brinkerhoff and Kohn Pedersen Fox, are focused on creating a roadmap to address the significant demand for trans-Hudson bus capacity and ensure that hundreds of thousands of commuters each day will continue to help power the economy on both sides of the river for generations to come."