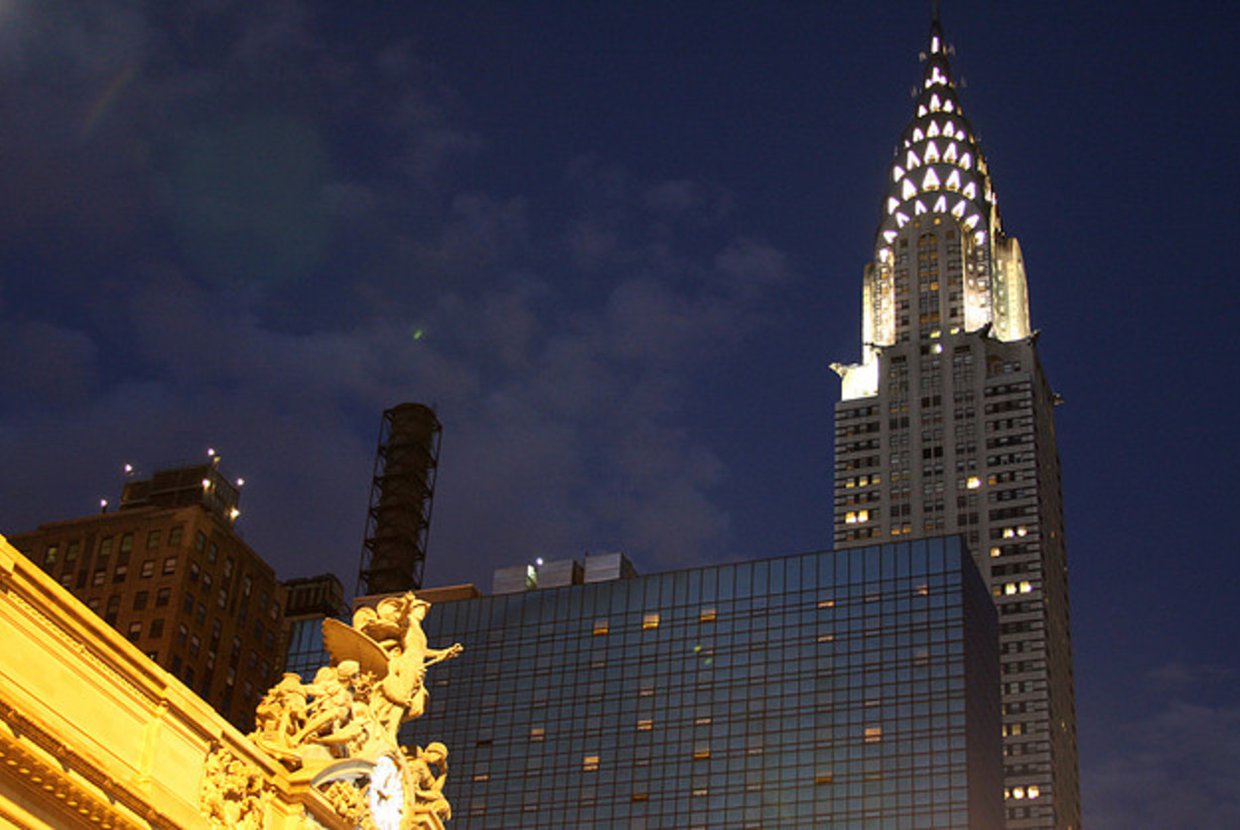 Chinese investors and developers are looking for a new place to build, and they have set their sights on New York City. Institutional investors have wasted little time throwing money into trophy buildings—the Waldorf Astoria, and even the Chrysler Building (if obtainable)—particularly with the record-breaking deal that closed last month with Anbang Insurance Group. Last month, Sunshine Insurance Group bought the 114-room Baccarat Hotel, along with Bank of China procuring 7 Bryant Park.
Sunshine Insurance Group was recently founded in 2005 and has since expanded to include departments on asset management and life insurance. The Chinese insurance firm agreed to purchase the Baccarat Hotel from Barry Sternlicht's Starwood Hotels & Resorts Worldwide for more than $230 million. The sale of the 114-room hotel set a new price record—on a per-room basis—at more than $2 million per room. This deal is a rare example of a hotel selling before it opens.
Bank of China is not far behind, acquiring the new 28-story office tower—7 Bryant Park—developed by Houston-based Hines and JPMorgan Chase. The deal is a long-term leasehold which doesn't include the land, which is owned by Pacolet Milliken Enterprises. Bank of China agreed to buy the tower for nearly $600 million, giving them access to the newest dot on the Manhattan skyline.
It's still too early to predict the impact China's changing domestic policies will have on New York real estate. Chinese investors have finally found financial freedom: investments under 300 million can be registered on a provincial level, rather than with central government. "Before this change, [investors] would spend six months just waiting for approval. Now for some of the investments, it's one month," said Ming Liu research manager at Cushman & Wakefield's office in Beijing. It has created an environment where investors can openly explore global opportunities. Insurance companies, in particular, have grown over the past five years by 13 percent, leading to a large influx of new cash. Firms became avid buyers of real estate in 2012, when the Chinese government raised the limit for investment transactions overseas with insurance companies.
Since landing valuable properties in NYC, Chinese investors Anbang Insurance Group and Fosun International have begun staffing their operations. "No one comes in to spend that kind of money to buy a single asset … We will be building and expanding our presence here as we build our investment platform further," stated Erik Horvat regarding Fosun's recent acquisition of 28 Liberty. Chinese investors and developers are finally ready to play a major role in the U.S real estate market. When it comes to Chinese investors, there is no holding back—expect to see these buyers play a major role in the upcoming year.