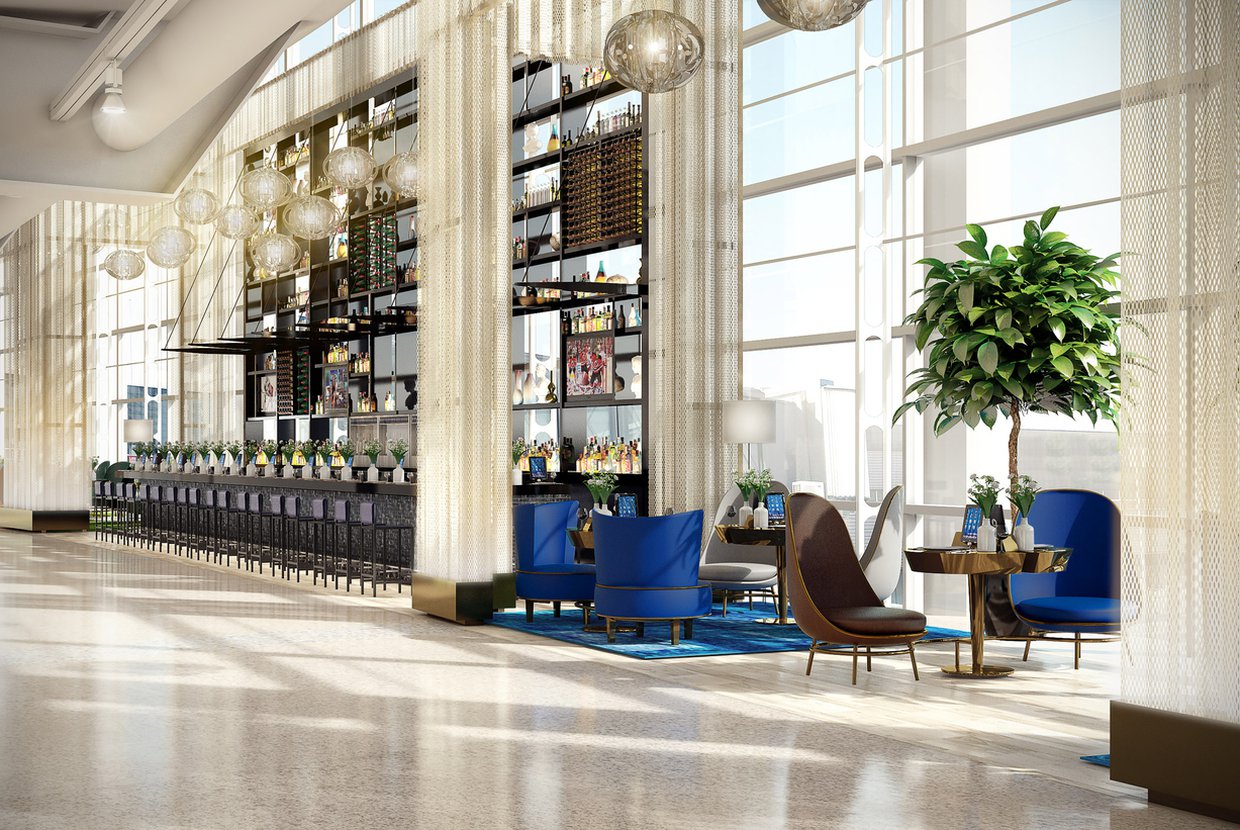 Newark Airport isn't known to be the most desirable departure point, but United Airlines has plans to dissolve those negative connotations. David Rockwell – a world famous architect who has designed everything from top-notch restaurants to the Academy Awards, is tasked with the challenging renovation. Rockwell has created a foodie theme park recreation of Terminal C, which he describes as "... part Get Smart, part James Bond, and part theater technology."
Rockwell plans on enhancing the customers' connection to the outdoors by providing seating next to 25-foot-tall windows framed with bendable metal drapes, and refocusing circulation corridors to the back. Rockwell carefully placed seating by the airfield-facing windows to provide travelers with the greatest overall experience. In his restructuration, Rockwell made a conscious decision not to block sight line to departure gates from the eateries so that customers can be sure to not to miss a flight. As the designer stated, "If you can see where you're going, you're able to take the 30 minutes you have to relax and get a bite to eat."
This redesign by OTG – the management company and airport dining specialist – has bigger things in store for Terminal C. Over the next seven weeks, about 45 restaurants and retail markets will begin opening in the first phase of an 18-month plan. Some of the new eateries include John Delucie's Proof - a one of a kind whiskey bar, a cluster of clam shacks, a beer "garden" (covered by metalwork to emulate greenery), and a piazza-like cafe area.
One of the most interesting features of the redesign is the implementation of theatrical elements. Many of the kiosks feature innovative designs, which include rotating signs and movable walls that allow them to transform – from say a bagel shop to an Italian deli - depending on the time of day. As a leader in luxury airport design and technology, OTG doesn't stop there. They will implement 6,000 iPads to the space, one to each seat in the dining facilities and at 80% of gate seating. The iPads will provide passengers with flight information, along with card swipes allowing travelers to purchase food from anywhere. And for those who need to charge up, the terminal will provide over 10,000 power outlets.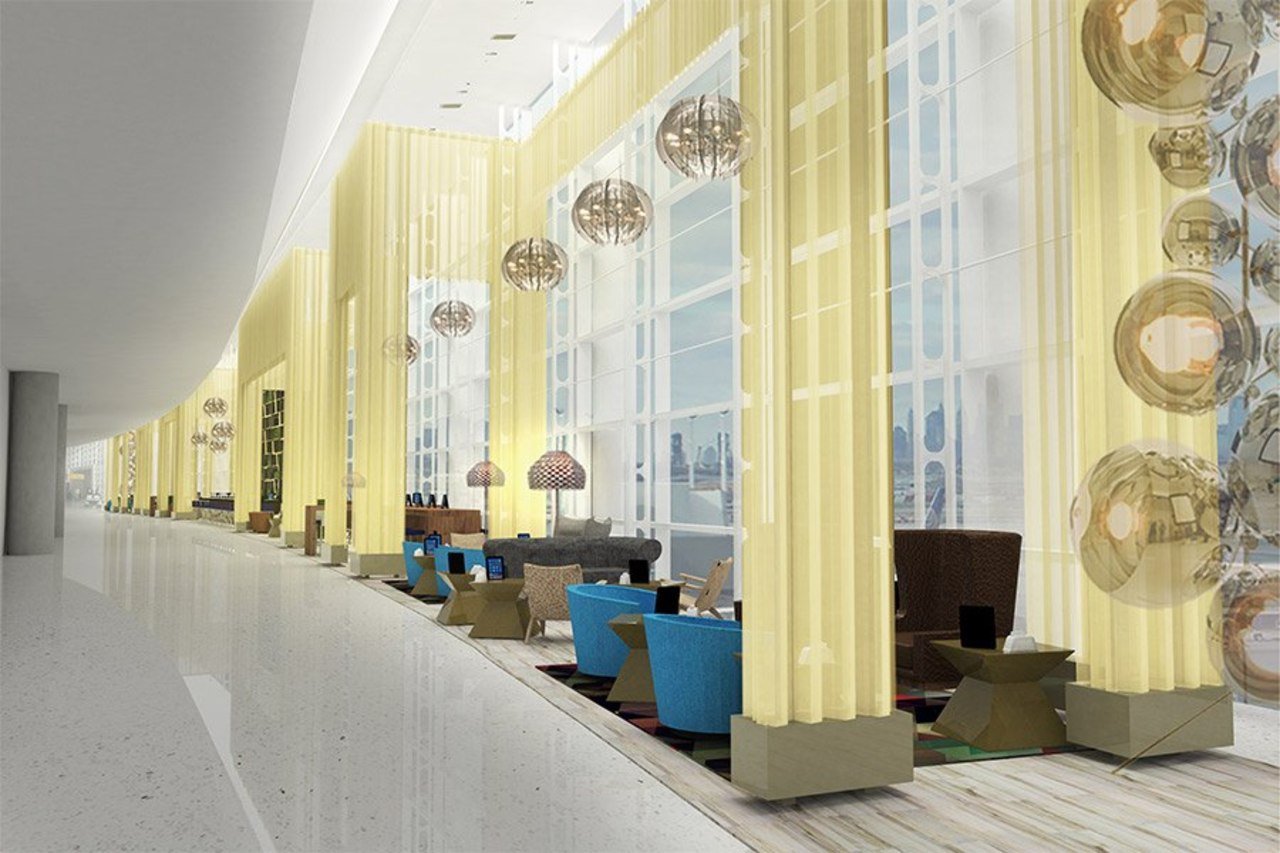 Rockwell was unsure of United Airline's reaction – the company ended up loving the idea. "We did something that was kind of out there and they said 'Well, we'd really like it to be incredible.' That's when I realized this is really about pushing the boundary of these airport spaces and making them (spaces for) communal food and art." Rockwell's designs are already underway, so plan to fly out of Newark Airport in 2016.