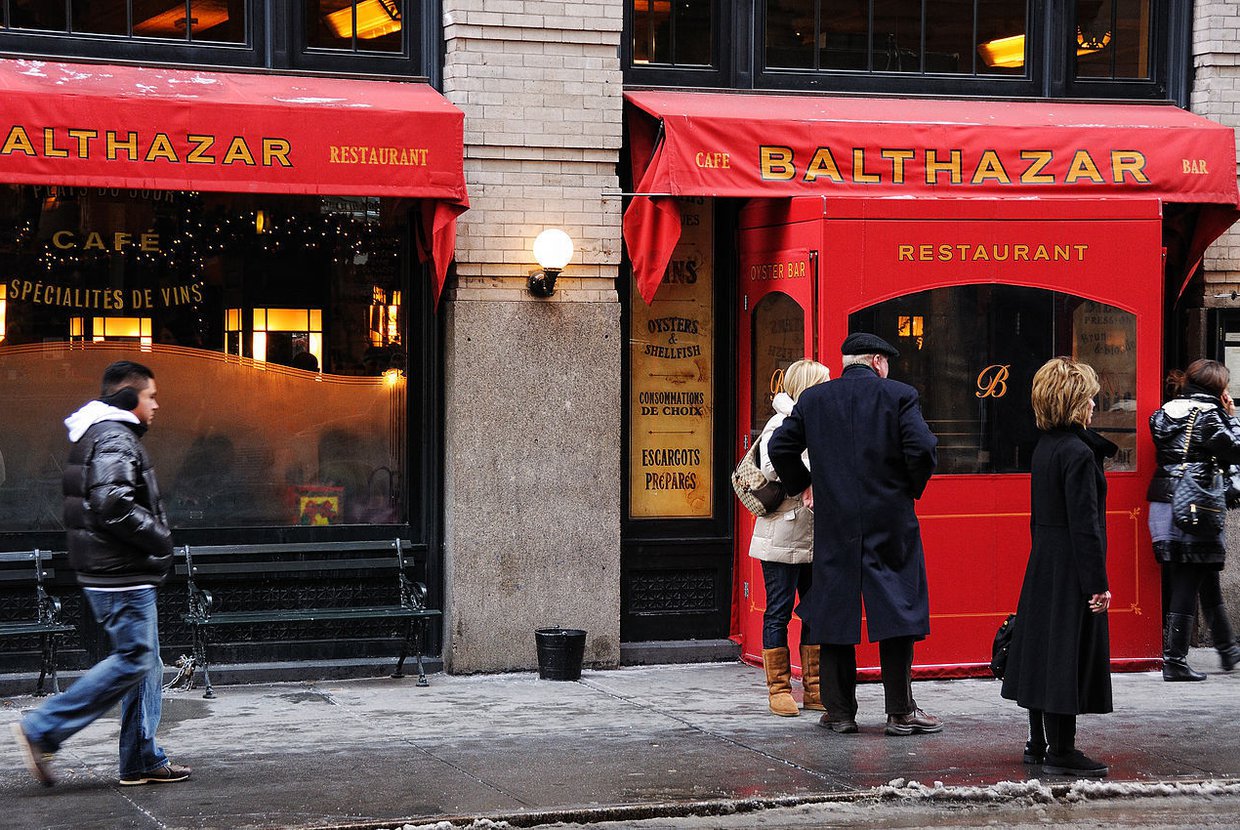 Our new Street of the Week features some of the city's most historic, iconic and one-of-a-kind streets that are amazing places to live. Follow us on our walking tour. You may find your new address!
Spring Street
Spring Street, named for the spring that once ran through part of Soho, is a historically rich and cultural expanse of road that runs from the Hudson River east to the Bowery, making its way through the downtown neighborhoods of Soho, Nolita and Noho.
Architecturally stunning, Spring Street is home to industrial cast-iron buildings, one-time artists' lofts largely converted to luxury condos, high-end restaurants, iconic establishments, art spaces and trendy boutiques.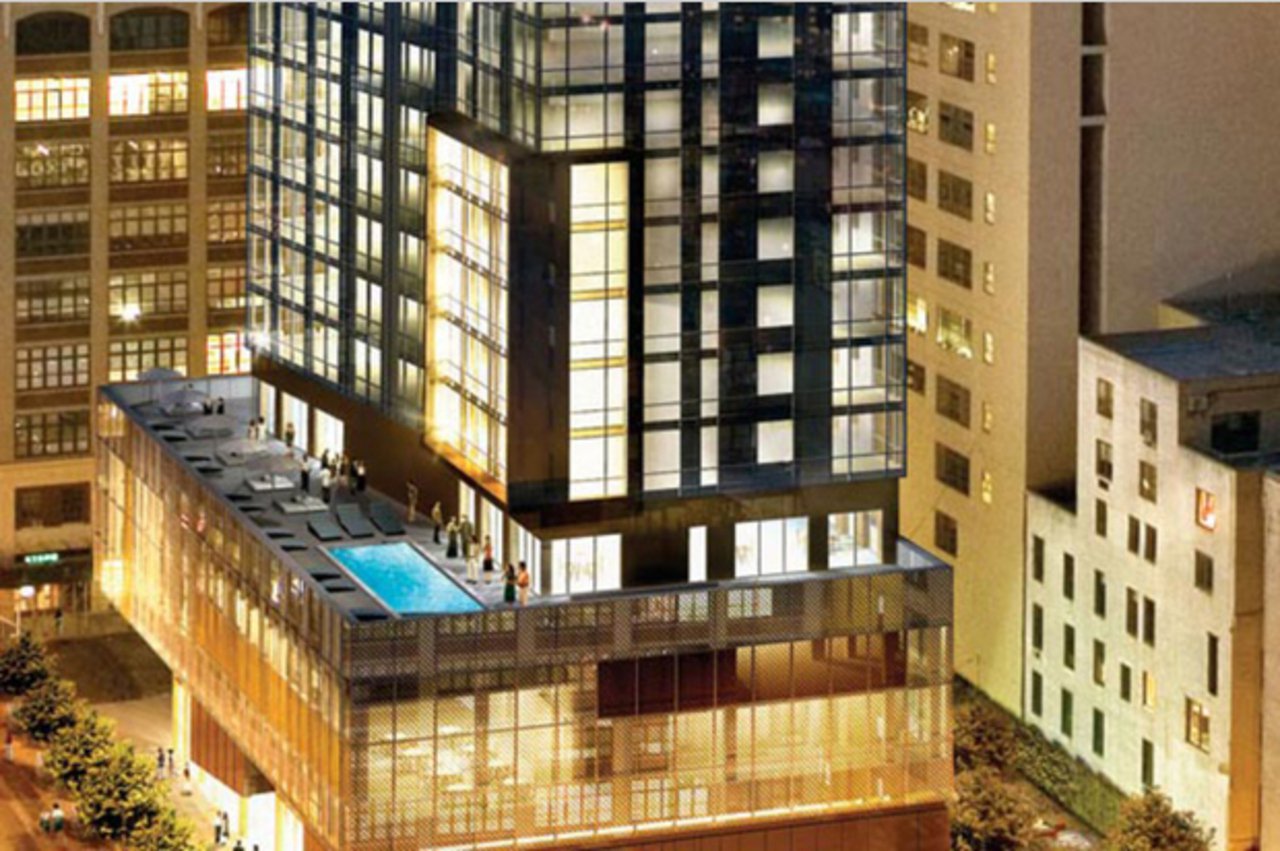 Trump SoHo-This soaring 46-story luxury condo hotel opened at 246 Spring Street in 2010 and borders Tribeca and the West Village. Trump SoHo, Downtown Manhattan's only five-star hotel, offers premier guest rooms and suites, a luxurious spa, world-class dining and stunning contemporary condos. The condos boast decor designed by the Rockwell Group and furnishings by FENDI CASA. State-of-the-art Control 4 technology system offers one-touch temperature and lighting adjustment for convenient, cutting edge luxury. Lavishly appointed bedrooms offer custom designed Bellino Egyptian linens and the Trump by Stearns & Foster Plush Pillowtop Sleep System. Whether you're unwinding in New York's only private hammam-style Turkish baths, having cocktails poolside at ethereal Bar D'Eau, dining in-house at world-famous Koi or browsing Taschen's art and design collection over coffee at The Library, Trump SoHo is the superlative choice for a lavish hotel stay or luxury living.
Balthazar- Located between Broadway and Crosby Street in Soho, celebrity chef/owner Keith McNally's traditional French brasserie has been a dining destination since its doors opened in 1997. Among the lineage of McNally's neighborhood-defining restaurants/cultural touchstones (think Tribeca's Odeon, The Meatpacking District's Pastis and the Lower East Side's Schiller's Liquor Bar), Balthazar is still the hottest, most celebrity-packed brasserie in the city. Balthazar serves classic French fare like steak au poivre, duck confit, and the wildly popular french onion soup and steak frites. Its atmosphere is as convivial as the rustic French bistro it imitates, with lofty tin ceilings, roomy red leather banquettes and antique lighting. Its statement piece oversized vintage mirrors recently made the news when one came crashing down during breakfast service, but the incident was attended to in thick-skinned New York fashion.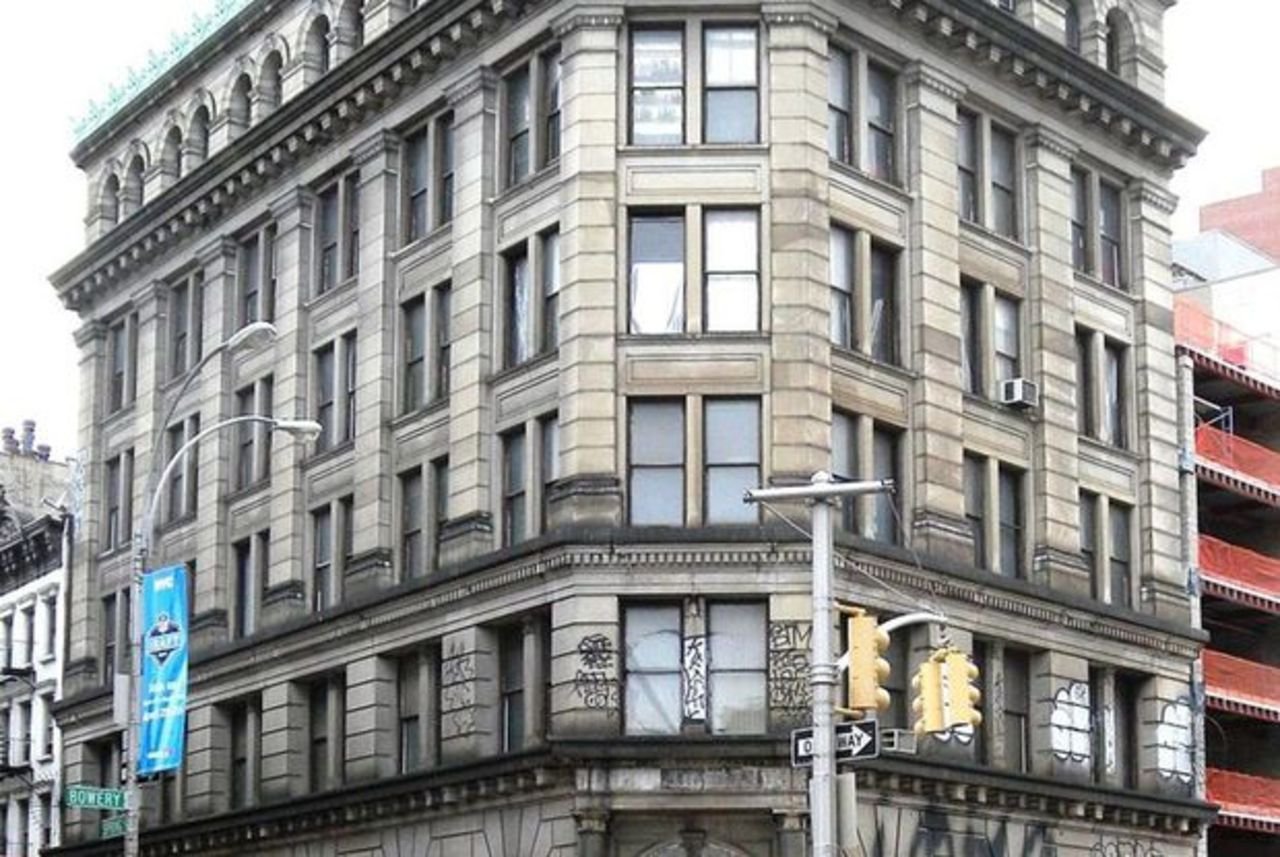 190 Bowery- Nolita's iconic bank turned gritty mansion turned soon-to-be luxury condos has been a buzzworthy address of late since mega-developer Aby Rosen scooped up the graffiti-swathed neighborhood relic, transforming it into high-end residential, commercial and retail space. This acquisition is the chagrin of many neighborhood and cultural advocates who feel luxury residences are rapidly taking over, diminishing and compromising the character and history of New York's unique neighborhoods.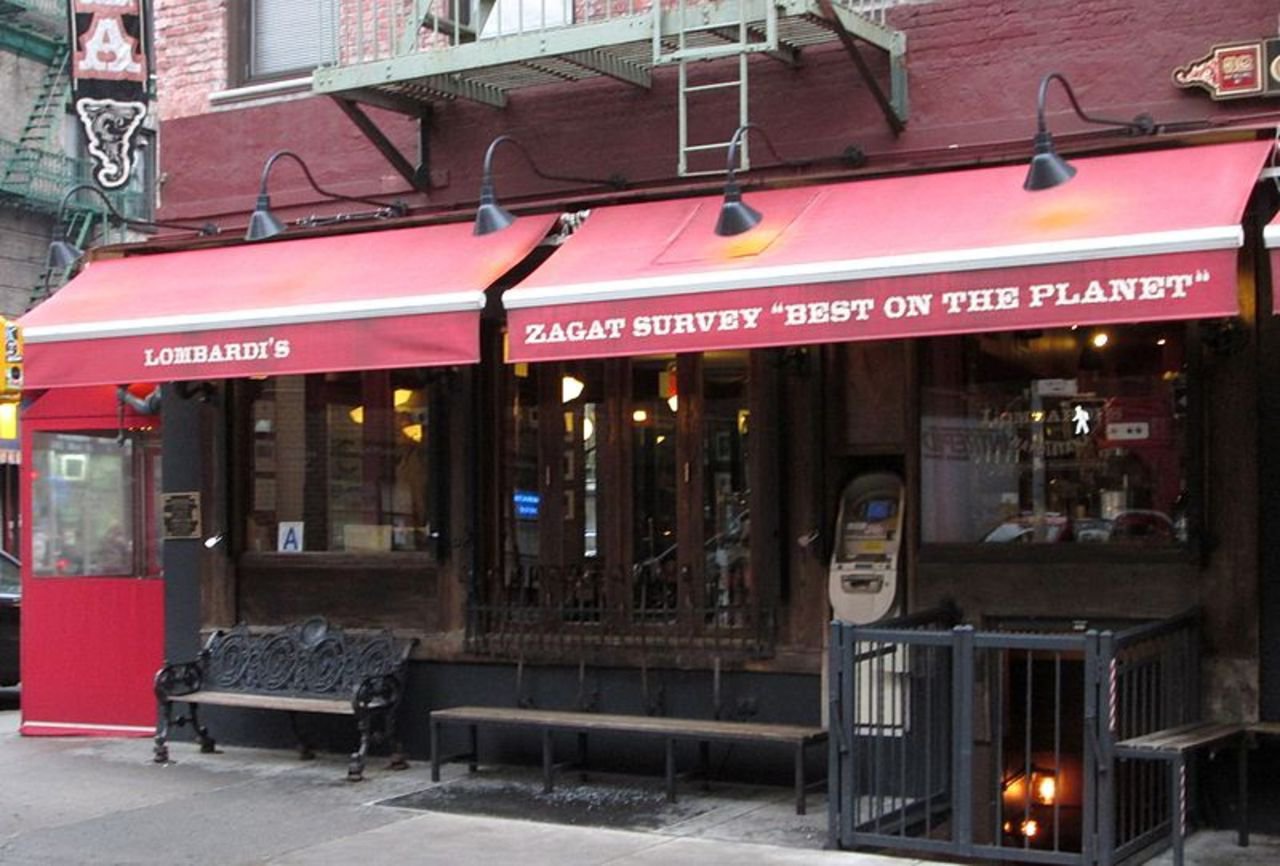 Lombardi's- Amongst the most popular and historic restaurants downtown is Lombardi's, the oldest licensed pizzeria in the country. Spring Street grocer Gennaro Lombardi started selling lunchtime 'tomato pies' to area factory workers in 1897, and eight years later opened his now legendary pizzeria. It changed locations in 1984 to its present corner at 32 Spring near Mott Street, but still uses a traditional coal oven, the necessity of true artisanal pizza craftsmanship. 
A note to commitment-phobes: they're not available by the slice. To enjoy their iconic pizzas, you'll need to commit to a whole pie.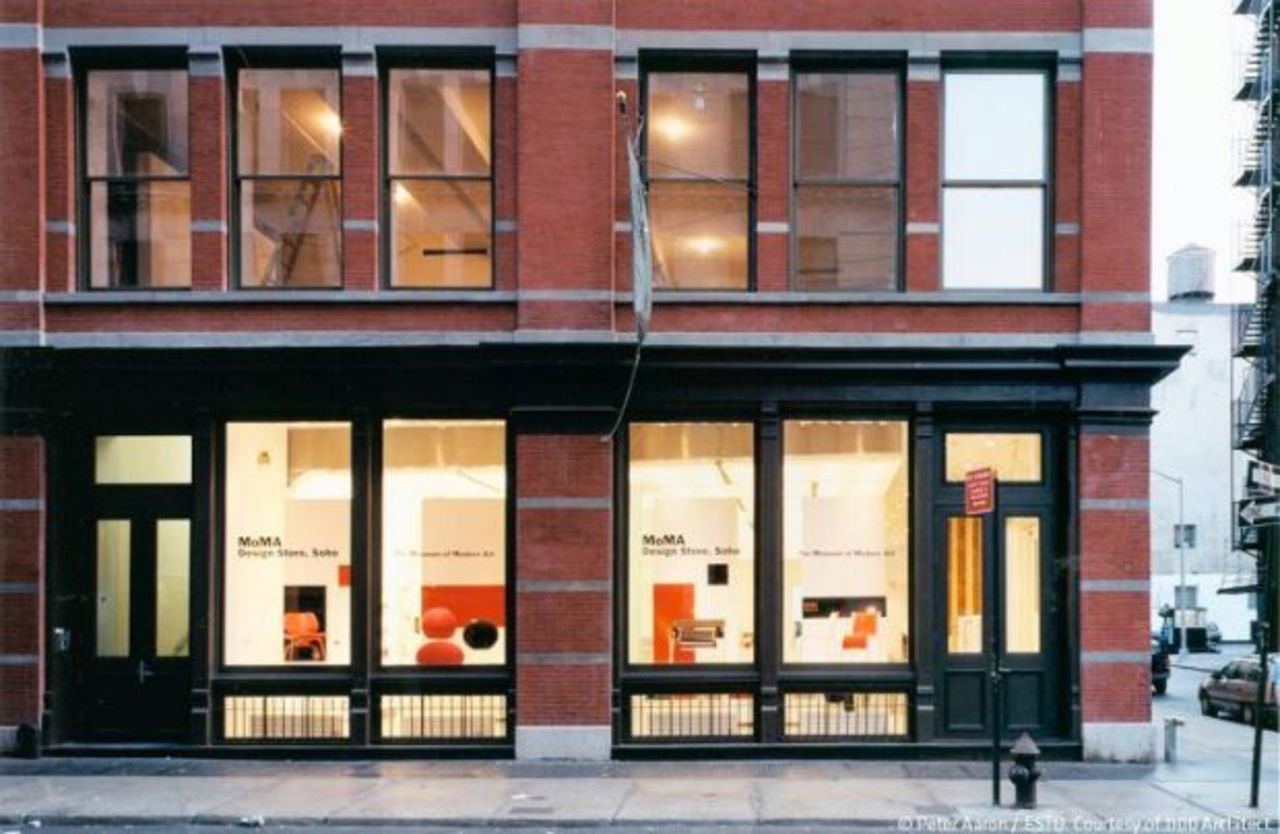 MoMA Design Store- Soho's stand-alone design store for the Museum of Modern Art, this high-brow boutique is located in a landmarked building on 81 Spring at Crosby Street and evokes design gallery meets discovery museum. The MoMa Design Store showcases contemporary furniture, ultra-modern gifts and gadgets, and unique pieces of wearable art in a space structurally reminiscent of its namesake Midtown gallery. Multi-medium products range from living, dining and workspace pieces to jewelry, tech toys and gadget accessories. Last year, the store partnered with Kickstarter to showcase grassroots artists and designers who took their innovations from inception to production with the help of community advocacy and support.
Ear Inn- Spring Street is not only home to the oldest pizzeria, but also one of New York's oldest bars. The Ear Inn sits in a landmarked Federal style townhouse near the Hudson River that has been in operation since 1817. It was an inn before the ground floor became a saloon in 1890. During Prohibition, the saloon became a speakeasy, and the upstairs inn operated as a brothel and smuggler's den. Today, the upstairs at 326 Spring Street is the landmarked James Brown House. 
The bar remained nameless until 1977 when a Columbia University student living upstairs purchased the building with some friends. The landmark's commission didn't allow them to get new signage, so they painted over part of the neon BAR sign to read EAR.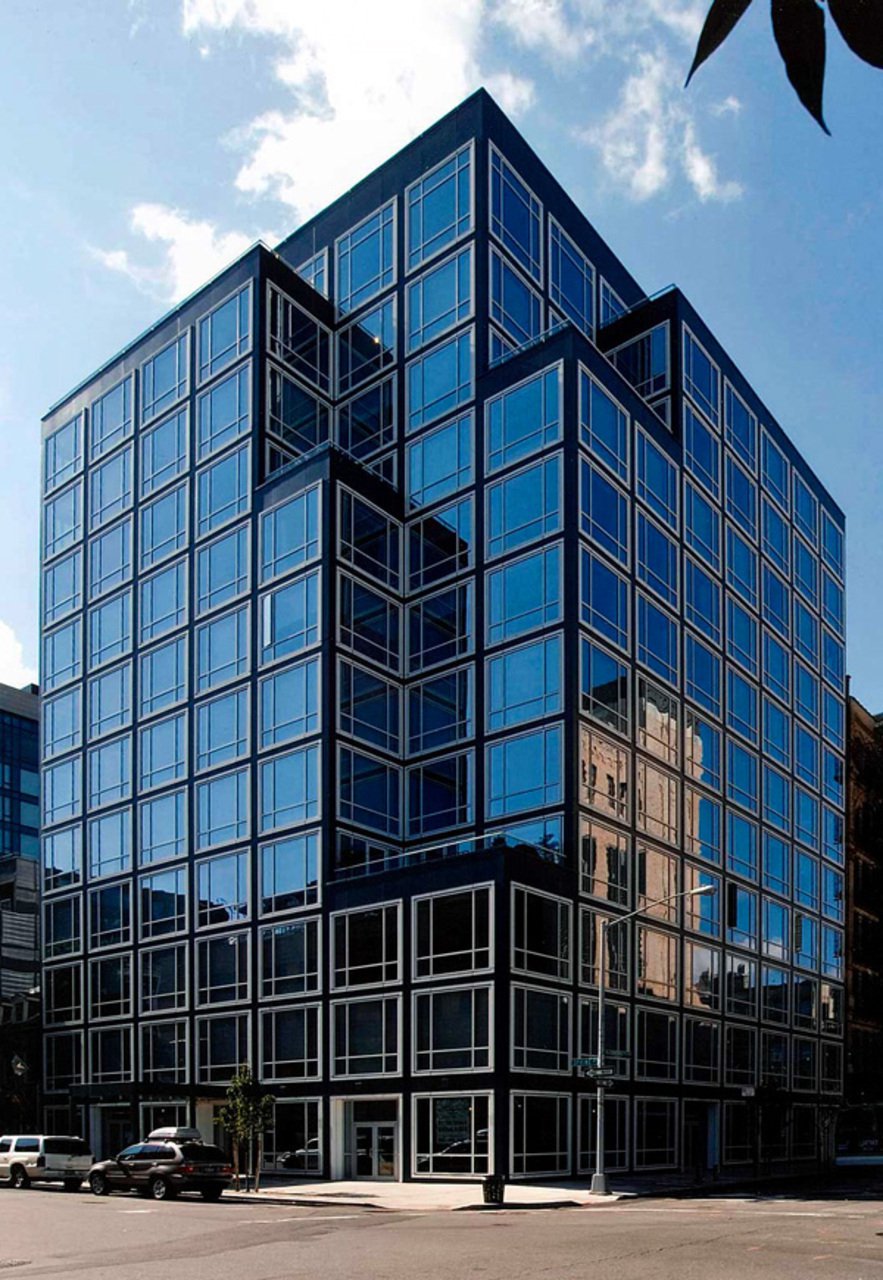 Urban Glass House- Directly next door to the Ear Inn is the Urban Glass House, a luxury condo in stark architectural contrast to the historic building it neighbors and to the other 19th-century architecture surrounding it. 330 Spring Street is a 12-story modernist luxury condo structure, made of, as its name suggests, glass cubes that house 40 sprawling luxury dwellings. The almost entirely glass exterior results in floor to ceiling windows in every apartment. The minimalist structure offers clarity in design both inside and out. Apartments are masterpieces of minimalist design, incredibly spacious and visually stunning with contrasting monochromatic color schemes. The focus is on the incomparable panoramic views and abundance of natural light. Materials and fixtures used evoke sublime, peaceful luxury. White-glove amenities include doorman, concierge, private fitness center, yoga studio and private washer/dryer.