SXSW 2015: 8 Interactive Innovations for a Smart-Tech Home
Serena Horrigan
| March 17, 2015 | Published in
Elegran Insider
,
Urban Design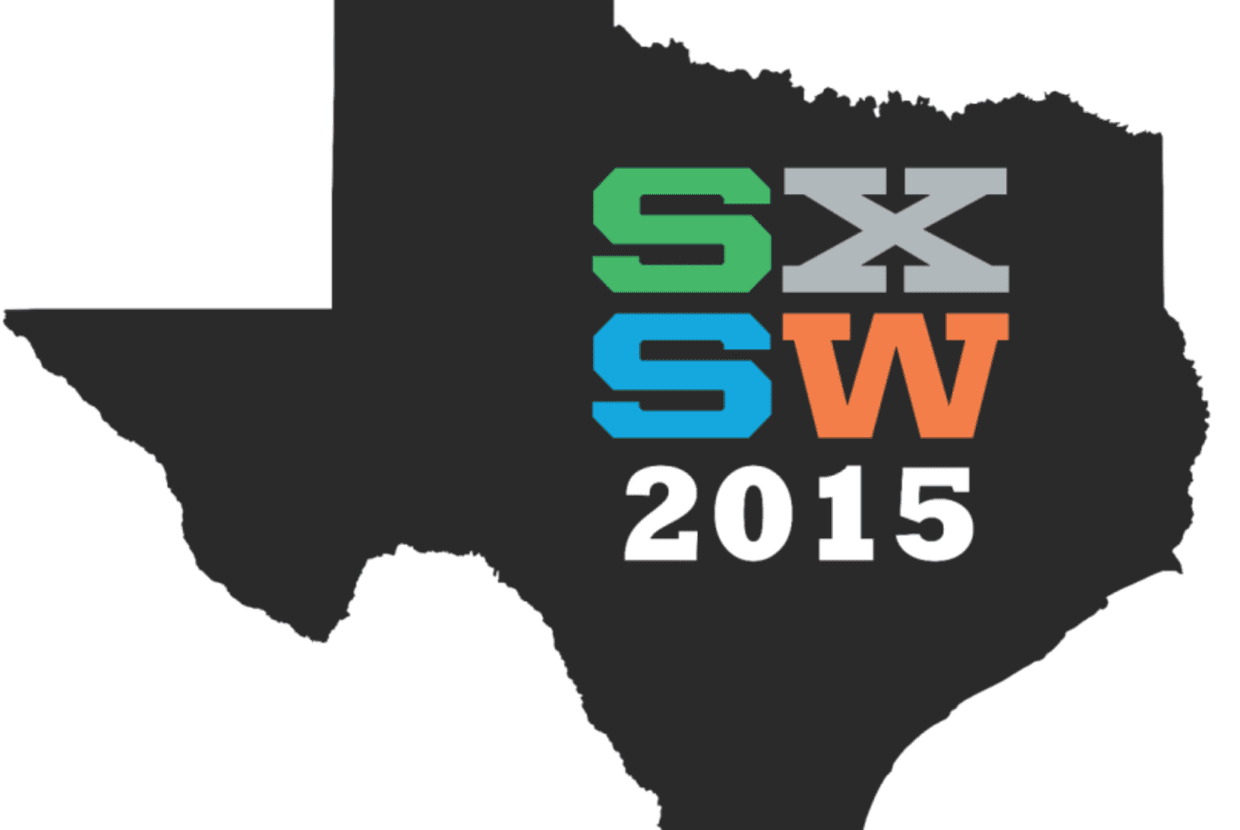 SXSW Interactive showcases the most inspired and creative leaders and up-and-comers in the technology world. We've sussed through this year's exhibitors to bring you the best in high-tech home and lifestyle trends and innovation.
Slashe- Slashe is a Paris-based production company that creates innovative content. Its new online social network and interactive channel, Slashtag, debuted at this year's SXSW. It provides a TV and video experience where viewers use their devices to play, share and talk with friends for total immersion in an interconnected audio-visual experience. This complementary interface offers endless information on featured content that engages seamlessly with multiple devices.
Smart Picture- Like SXSW, Smart Picture was born in Austin, Texas and is a mobile technology platform that lets users share Smart Pictures with their mobile devices to measure and scale photos of 2D or 3D images. The app allows for instant editing, scaling and dimension reading at your fingertips and is an excellent and revolutionary tool for home improvement, making capturing digital measurements simple and intuitive.
World Relay- Another Austin born platform, World Relay curates and distributes new media micro-channels for streaming onto TVs and devices. Users can subscribe to channels or create their own by producing content and curating video playlists, all delivered in a "tune-in" format reminiscent of radio play.
Animal Jam- This online playground is for adventurous kids who love animals and the natural world. Partnered with National Geographic, Animal Jam allows players to create animals and build their habitats, team up with friends for virtual nature explorations. Educational content is accessible for free to players, making science exciting and accessible from all home and mobile devices.
SOL Cuff Technologies- The epitome of form meeting function, this innovative and fashion-forward wearable technology is a sleek cuff that provides hands-free lighting, recharges mobile devices, self-charges and provides power anytime, anywhere. SOL Cuff is truly revolutionary as the first wearable device charger, connecting energy wirelessly from myriad sources, from solar to thermal to WiFi. Not only are all your devices charged from your wrist, it provides a light source when there is no other power access. Connectivity to light and power is seamless and limitless.
Misfit- Another innovator in the intersection of form and function, this California-based tech company is the inventor and manufacturer of wearable smart technology products for the home and beyond. Their products include physical activity and sleep trackers that are as beautiful as they are functional, with 6 months of replaceable battery life and effortless synchronization to the Misfit app. They also offer the newest in sleep technology with innovative products that track and monitor sleep patterns and customizes itself to your sleep needs. It even has an alarm that only wakes you during light sleep cycle, so you'll always wake refreshed.
OrigAudio-Award-winning California based invention OrigAudio won Time's "50 Best Inventions of 2009" and has become the new gold standard in quality, innovative and essential audio products. They offer eco-friendly, portable, compact and customizable products for audio on the go. Customers can even design their own headphones and universal speakers, and the online marketplace lets users browse custom headphone styles their favorite artists have designed.
Henge Docks- San Francisco-based start-up Henge Docks is a designer and manufacturer of highly aesthetic accessories for the Apple market. They offer the best docking options for all MacBook and iPhone products in designs that are as visually stunning as they are effective. Their cohesive designs provide a seamless user experience and feel like an extension of the products they enhance. Their accessories are a must for any Apple household.