#TBT: Tragedy at the Triangle Shirtwaist Factory
Serena Horrigan
| March 26, 2015 | Published in
Elegran Insider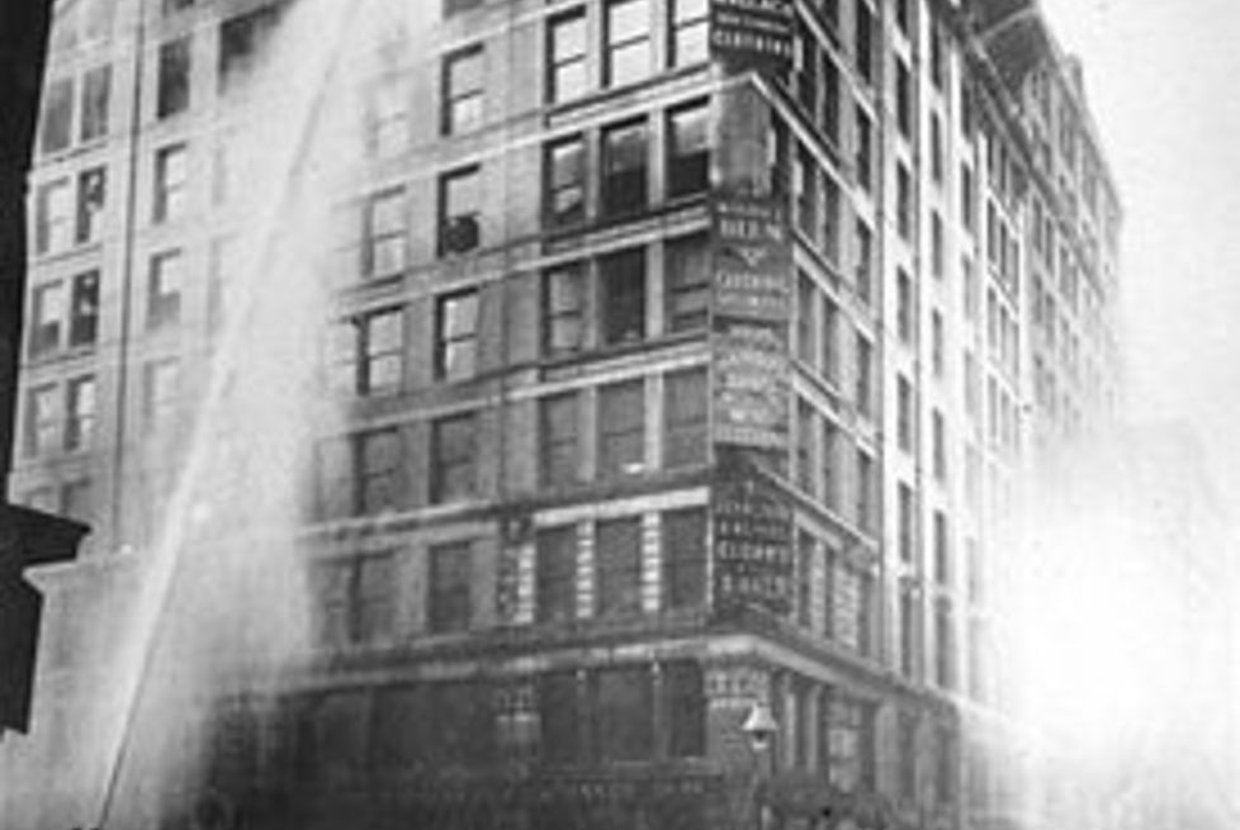 Yesterday marked the 104th anniversary of New York City's Triangle Shirtwaist Factory Fire, considered one of the country's deadliest industrial disasters. The fire that ravaged the top floors of the factory, located on the corner of Greene Street and Washington Place in Greenwich Village, killed 146 garment workers, the majority of them Jewish and Italian immigrant women and girls. The disaster led to legislation requiring regulations and safety standards to protect factory workers.
The Triangle Shirtwaist Factory, producer of the women's blouses known as shirtwaists, was a true sweatshop. It was dark and housed unsafe workstations teeming with poor immigrants, most of whom were girls and young women. They were forced to work long hours, six days a week, in dangerous conditions without proper escape routes. The fire escape was poorly constructed and there was only one fully operational elevator that reached the factory floors. The owners, Max Blanck and Isaac Harris, locked exits and stairwells to deter workers from taking unauthorized breaks and the fire hoses were rusted and inoperable. In addition, the highly dubious owners refused to install a sprinkler system as they had a history of intentionally burning their own buildings before business hours to collect their fire-insurance. They were notoriously inhumane in their policies towards workers. Workers were paid approximately $15 a week for 12 hour days, equating to around $300 per week in today's dollars. Blanck and Harris refused to comply when the International Ladies Garment Workers Union went on strike in 1909 for a more livable wage and less erratic work hours. Adding insult to injury, they hired police to throw the striking women in jail.
On the Saturday afternoon of March 25th, 1911, a fire broke out in a rag bin on the eighth floor and quickly ignited everything it touched, as the factory was full of highly flammable textiles. The workers attempted to flee the building, but the locked exits and an elevator that broke after the fourth trip ensured many people were trapped inside to burn to death. Many jumped down the elevator shaft to escape being burned alive. Others jumped from the eighth-floor windows. When firefighters arrived they attempted to rescue the workers, but the safety nets weren't strong enough and their ladders only reached the seventh floor.
In such futile conditions, it took under 30 minutes for 146 people to perish. A New York state assemblyman who witnessed the massacre described the scene. "Horrified and helpless, the crowds — I among them — looked up at the burning building, saw girl after girl appear at the reddened windows, pause for a terrified moment, and then leap to the pavement below, to land as mangled, bloody pulp. This went on for what seemed a ghastly eternity. Occasionally a girl who had hesitated too long was licked by pursuing flames and, screaming with clothing and hair ablaze, plunged like a living torch to the street. Life nets held by the firemen were torn by the impact of the falling bodies."
Blanck and Harris, who had actually been in the building that day and escaped by climbing onto the roof and jumping to another building, were tried for manslaughter. Astoundingly, they were not convicted, quite literally getting away with murder.
In response to this completely preventable tragedy, the city of New York passed a long overdue fire safety reform, which led to laws and regulations that made great strides in protecting the city's factory workers.