The Paper Architect: Shigeru Ban
Ilana Yoneshige
| March 30, 2015 | Published in
Urban Design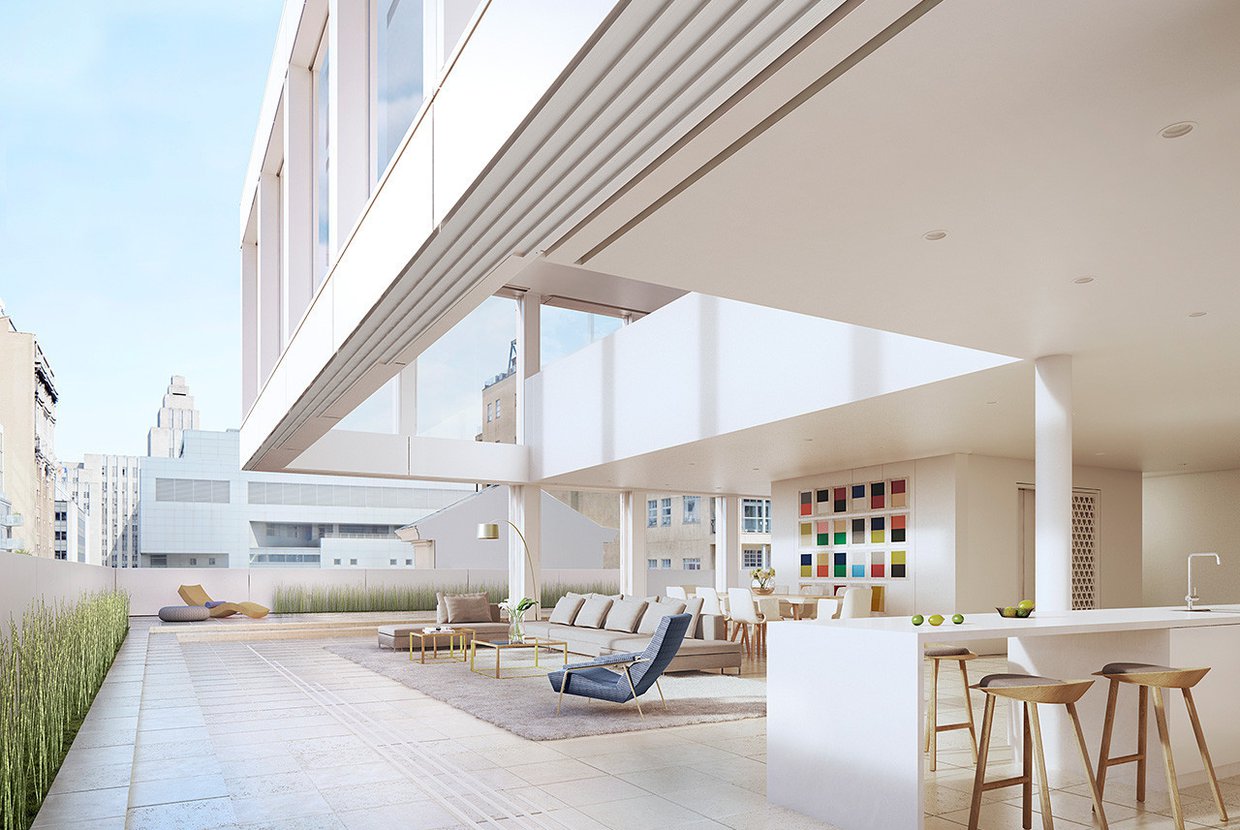 Most New Yorkers recognize Shigeru Ban for his luxurious conversion of the Cast Iron House in Tribeca into a condominium. The Cast Iron House still remains a "sumptuous example" of 19th-century cast iron architecture, though it has been reinterpreted for the modern era. The interiors have been redesigned, with two glass and steel penthouses added to emphasize the beauty of contemporary living. The neoclassical facade is complex, with wide windows, ornate columns, pilasters, and cornices. Ban's amendments to the landmark preserve these historic details, juxtaposing them with the lavish penthouses that have large telescoping walls, which can be closed for privacy or opened, "creating a sense of fluidity between the penthouses' interiors and the surrounding cityscape." Indeed, the Cast Iron House has been modernized magnificently.
What they don't necessarily know is that Ban's fame originates from his humanitarian efforts. When Ban discovered that two million refugees from the 1994 Rwandan Civil War were forced to live in terrible conditions, he used his extensive knowledge of recyclable materials to design cheap, easy to produce paper emergency shelters. The office of the United Nations High Commissioner for Refugees provides aluminum poles to be rigged as temporary shelters. The Rwandan refugees sold these poles and instead chose to cut down trees, using the branches for structural support, contributing to an already present deforestation problem. In 1998, fifty of Ban's emergency shelters were constructed and successfully tested in Rwanda.
After a Tsunami swept away many of the homes in the village of Kirinda in Sri Lanka, Ban designed several homes constructed with LEGO-like CEB (compressed earth blocks). Ban's disaster relief projects span from China to Italy to New Zealand, and of course his homeland, of Japan. In August 2014, he assisted in construction after the landslide in Hiroshima, installing several Paper Partition units.
With several residents crammed into just a few facilities, these easily assembled partition units provided comfort and privacy until other accommodations became available. "The world is filled with billions of people, and most of them live in conditions where they will never see an architect or an architect-designed space," he told the New Yorker. "To have a first-rate architect pay attention to those in need of shelter, and build better-quality buildings to serve their aesthetic and human needs - that is wonderful."
Ban is resourceful, creating effective and innovative designs. He aims to produce quality, natural structures that are "comfortable for the people who use them." He was conscious of using sustainable, environmentally friendly materials long before his peers; using unusual materials such as paper tubes, shipping containers, bamboo, fabric, paper, and other composites of recycled paper fiber and plastics. "I do not know the meaning of 'Green Architect.' I have no interest in 'Green,' 'Eco,' and 'Environmentally Friendly.' I just hate wasting things," he said. In June 2014, he became the seventh Japanese architect awarded the Pritzker Prize, the highest architectural achievement awarded only to those who demonstrate not only talent, but the ability to impact culture and society.
Some of Ban's other notable New York designs include the Camper shoe store in Soho and the Metal Shutter House in West Chelsea.