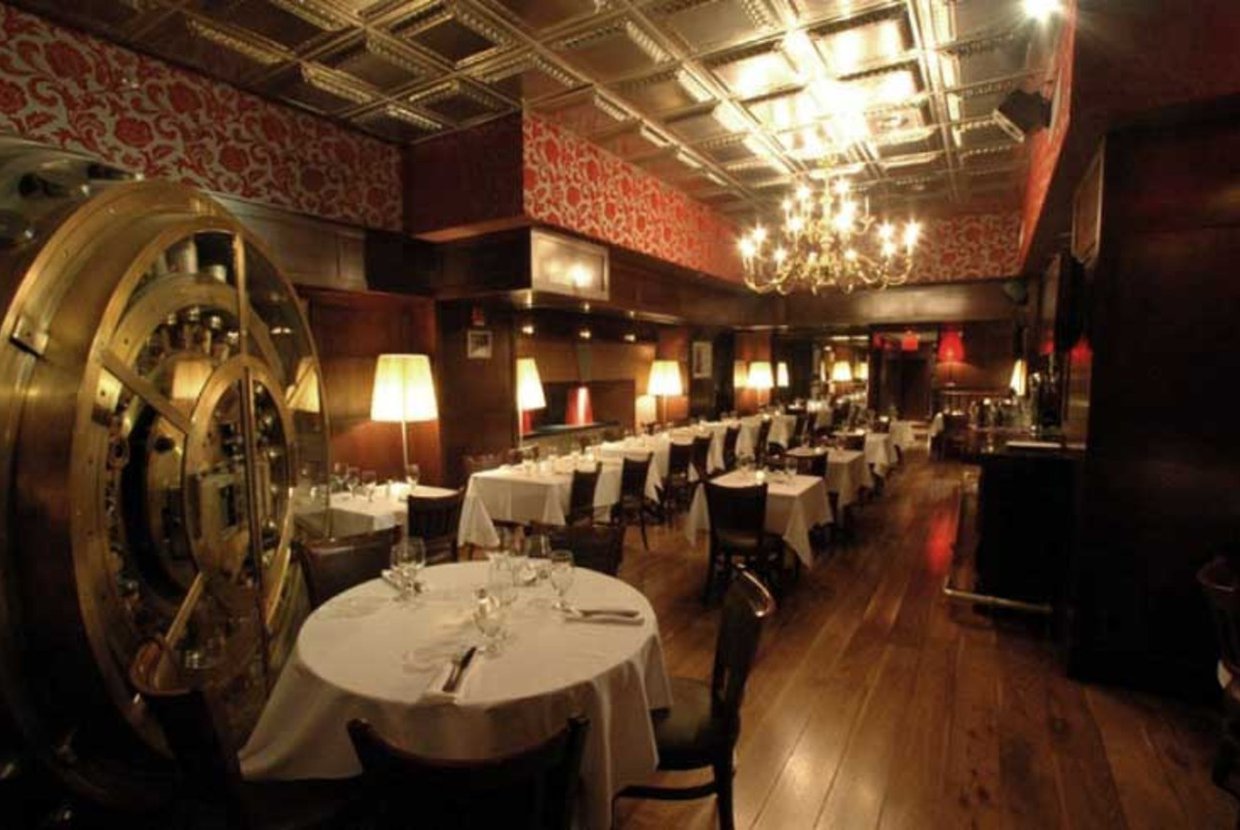 You can live in New York for years and still not uncover all its rare gems. It can take some deep exploring to find all the rarities that truly make this city unique. While you may have uncovered some of New York City's treasures, there are still many hidden beneath the surface. Take a walk and explore all that NYC truly has to offer.
New York Public Library - Terence Cardinal Cooke – Cathedral Branch
This New York Public Library location opened in 1992 and is tucked away at Lexington Avenue and 53rd Street. There is no street-level sign announcing its existence. The entrance to the library is located underground in the subway station! The library began as part of the NY Archdiocese's Cathedral Library Association in 1887. The 2,100 square feet location is amongst the smallest of the 90 branches in the New York system. The location has little room for desktop computers, but makes up for it with 13 laptops. Even though the branch is small, it has high circulation activity from the influx of commuters.
Growing deep inside of a Turtle Bay office building is a miniature tropical rainforest – located on East 43rd Street. In 1967, Kevin Roche and John Dinkeloo designed the building as a home for the Ford Foundation – Henry and Edsel Ford's humanitarian charity organization. This twelve-story building is constructed of glass and steel, representing an evolutionary approach to expanding the limits of modernism. The building creates the ideal tropical environment for plant life to thrive year round, with two giant glass walls and ceilings that create a large-scale tropical greenhouse. The building is open to the public so make sure to venture in and escape the concrete jungle.
In the heart of New York's Financial District is a bar - hidden inside a basement vault. The vault at Trinity Place has been restored, originally commissioned by the New York Realty Bank in 1904. Built by the Mosler Safe Company in Upstate Hudson, New York, the vault was designed to have two entrances on either side, each weighing 35 tons. Being so large and heavy, the vault had to be specially transported to its final resting place at 115 Broadway, which was designed by Francis Kimball as the US Realty building. The original five-inch steel walls remain exposed, giving patrons a sense of how secure the old bank vault was.
A posh, members-only club founded in 1888, The Players caters to an exclusive and prestigious group of theater professionals. Edwin Booth (brother of John Wilkes Booth), purchased a Gothic Revival-style mansion facing Gramercy Park, designed by architect Stanford White to transform it into an exclusive club "for the promotion of social intercourse between the representative members of the dramatic profession and the kindred professions of literature, painting, sculpture and music, and the patrons of the arts." Still a members-only institution, The Players occasionally opens its doors to the public for readings, screenings and performances. Inside is home to a grand collection of theatrical props costumes, and literature. The greatest treasures are kept upstairs under lock and key, preserved in the apartment of the late Edwin Booth: a skull belonging to Booth's father, a framed charcoal etching of William Shakespeare's gravestone, and a bedside photograph of his notorious brother John.
Established in 1917, this private club is known as of the oldest bibliophilia - intense love for books - clubs in North America. The club is dedicated to Jean Grolier de Servieres, a 16th century French bibliophile and collector. Located on the Upper East Side, it regularly hosts public exhibitions on literary arts, with past shows focusing on Edgar Allan Poe, Symbolism, American Printers, and Science. The Grolier Club also holds a research library packed with texts on literary arts, such as bookbinding and illustration.
New York's oldest magic shop, Tannen's, has been supplying magicians with tricks and style since 1925. The entire store is conveniently divided into sections by 'type of magic': cigarette magic, coin magic, dove magic, knife magic, and so much more. The new store location is located at Herald Square, a few feet away from the Flosso-Hornman-Martinka Store, where Harry Houdini used to be President. And in case you want to become one of those famous magicians, they offer exclusive magic camps and classes.