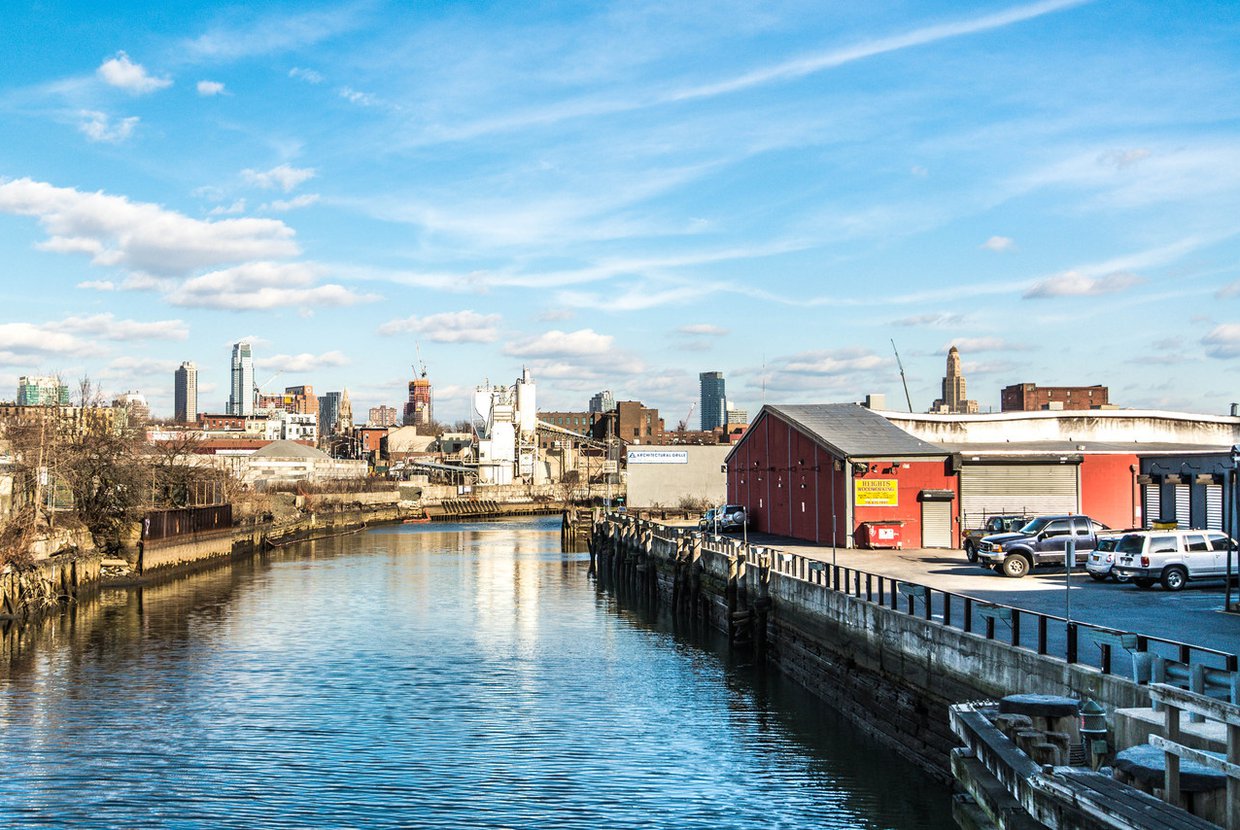 Declared a Superfund cleanup site by the EPA (Environmental Protection Agency) in 2010, the Gowanus Canal, has been a dumping ground since the 1800s, for local industrial factories, CSOs (Combined Sewer Overflows), surface runoff, and even a few dead bodies. Located between two highly desired neighborhoods, Park Slope and Carroll Gardens, Gowanus is on its way to becoming the new "it" place to invest.

An estimated $500 million and 10 to 12 years is what it will take to purge and restore the Gowanus Canal. According to the EPA, "Gowanus Canal has become one of the nation's most extensively contaminated water bodies. Contaminants include PCBs, coal tar wastes, heavy metals and volatile organics. The contamination poses a threat to the nearby residents who use the canal for fishing and recreation." For years, the canal has been canoed and kayaked, especially by the Gowanus Dredgers Canoe Club, a group dedicated to building awareness of the poor conditions of the canal, with hopes to get the community involved its renewal.
The big picture of this extensive cleanup project is the potential for luxury, waterfront properties and businesses. The timeline is unknown because the area is currently zoned for manufacturing. However, this doesn't hinder the residential growth in the outskirts of the canal. New construction in Gowanus is booming; according to NY Times, "[t]he most potent symbol of transformation is a Whole Foods Market, which opened last year at Third Avenue and Third Street."
Following suit, a 774-unit, 790,000 square feet, residential redevelopment, Gowanus Green, is anticipated in 2017. An award-winning team of designers will be led by Rogers Marvel Architects and working with landscape architects Starr Whitehouse and West 8 to create this sustainable new construction with the potential for LEED certification for Neighborhood Development. Another development on the way, Lightstone Group's 700-unit, 12-story rental complex, 363-365 Bond Street, sits right next to the canal and will be the largest series of buildings in the neighborhood. The rental complex site was purchased from builder Toll Brother who thought the declining economy and Superfund declaration was enough to abandon the 2010 project. According to the New York Post, "Community groups like Friends & Residents of Greater Gowanus have raised concerns about area development ranging from its potential impact on local infrastructure to its effect on the neighborhood's industrial character."
Then again, a clean canal with waterfront properties and a Whole Foods within walking distance is every New Yorker's dream residential community.