4 NYC Upgrades: Say Goodbye to the Old
Ilana Yoneshige
| April 16, 2015 | Published in
Urban Design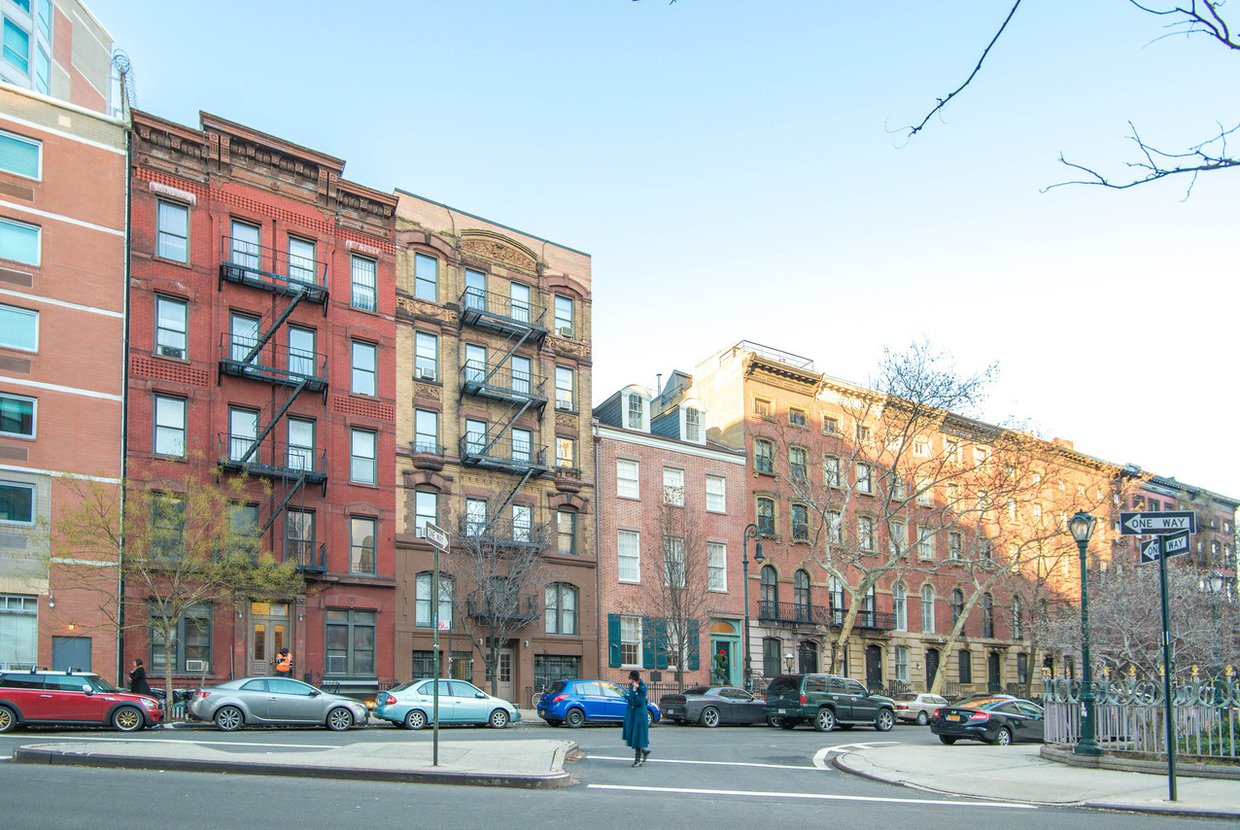 1. Public Pay Phones
Starting this fall, pay phones throughout the five boroughs are going to be replaced with tall, thin, screen-wrapped kiosks known as Links, which will allow users to make phone-calls, browse the Internet, charge phones, and will provide super-fast Gigabit Wi-Fi within a 150-foot radius – for free. Pay phones bring in $50 million in advertising revenue each year. However, Link is estimated to bring in much more because of better targeting and variability that comes with digital advertising. Currently, Control Group, the technology and design firm working on Link, is figuring out how to convince people that the service is truly free, as well as how to shake the Big Brother vibes.
2. Traditional Heating/Cooling Systems
The latest in sustainable living is the "passive house." Passive houses are virtually airtight, consequently using 90% less energy to heat and cool. According to Curbed, "dozens of developments across New York City have adopted the eco-friendly building techniques", originally from Germany. Passive houses have no need for radiators or window-hanging air-conditioners. Instead, they use a system that exchanges interior and exterior air, usually an energy recovery ventilator. Incidentally, passive houses can help eliminate allergies and asthmatic symptoms. Officials are studying passive-house standards for new constructions as part of an attempt to meet Mayor de Blasio's green-building initiative which aims for an 80 percent reduction in greenhouse gas emissions by 2050.
3. Fire Escapes
Most fire escapes were added to buildings after new labor laws were passed following the 1911 Triangle Shirtwaist Factory fire, which claimed the lives of 146 people, most of which were young immigrant women. Since, they have become an iconic piece of New York City architecture, utilized in film and theater for chase scenes, grotesque death scenes, and romantic secret meetings. The NY Post writes that fire escapes are "going the way of the dinosaur", as interior stairwells are a more efficient emergency exit and preservationists want to restore buildings to their original forms.
4. One-Way Streets (Hopefully)
Curbed reports that a study by John Gilderbloom and William Riggs' shows that eliminating one-way streets could have a huge positive effect. For one, it would "cut the risk of collision or injury in half". The speed that comes with a one-way street in some areas discourages foot traffic. Consequently, the area is underpopulated and criminals feel less exposed, so there are higher rates of crime. Many people like traveling on slower streets because it's more scenic, and property value on two-way streets is higher than on one-way streets.