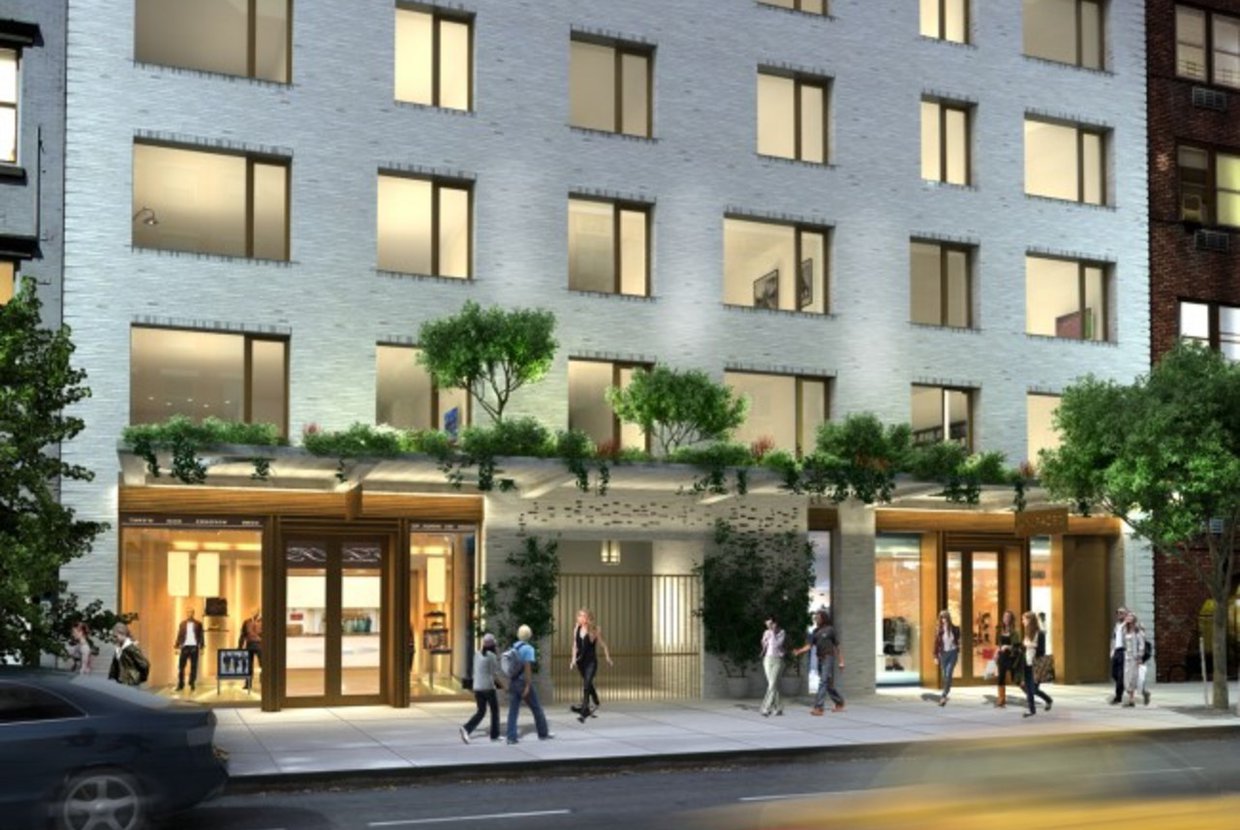 The population of New York City is not getting any smaller - it has become the western economic epicenter – making it no surprise that it falls into the category of a Megacity. What exactly is a Megacity? Well according to Wired, "Megacities are metropolitan areas with more than 10 million people. The world had 27 of them in 2010; by 2020 it'll be close to 40." While Megacities include urban cores, that are energy efficient, and architecturally coherent they also include: the slums, the suburbs, the factories, the ports and everything that keeps a city running.
Cities tend to produce considerable economic and social activity, and they consume fewer resources than necessary – this is mainly due to density. For many, it seems as if cities are a natural solution to end our global environmental challenges, but data tells us a different story. According to Christopher Kennedy, an engineer who studies "the metabolism of cities", Megacities produce a staggering 15 percent of the world's GDP, they also generate 13 percent of the world's trash, and use 10 percent of its gasoline. If only about 7 percent of the people live there, that's disproportionately high." While density may provide efficiency, that does not necessarily create an efficient Megacity. This is mainly due to the fact many Megacity dwellers live outside the hyper-efficient city center.
So what does that mean for New York City? Luckily for New York City, Mayor de Blasio has picked up on this discouraging fact, leading to the introduction of the ambitious OneNYC: The Plan For a Strong and Just City. This is an inclusive update to PlaNYC - which was initially introduced in 2007 by Mayor Bloomberg to reduce 30 percent of carbon emission by 2030; along with building code upgrades to combat flooding, among other environmental-friendly goals.
In the words of Mayor de Blasio, "...You can't have environmental sustainability without economic sustainability." This new vision's plan pledges to lift 800,000 New Yorkers out of poverty by 2025 – through environmental sustainability. Following with a continuation of the PlaNYC promise for the reduction in greenhouse gas emissions by 80 percent by 2050. The most notable project is perhaps a program called Zero Waste, which plans to cut the total amount of waste disposed in New York by 90 percent by 2030. These promises may seem ambitious, yet they hit at the heart of the causes of New York as a "Megacity."
The mayor has already instituted solutions to these issues (particularly in relation to infrastructure) in his OneNYC program with the release of of a comprehensive coastal protection plan, featuring the vital project known as the Dryline (BIG U). According to the plan, "Over the next ten years, the City will strengthen its coastal defenses by completing many vital projects in all five boroughs." Exactly how does de Blasio plan to do this? The first phase is a $335 million two-mile development set for the Lower East Side - stretching from East 23rd Street to Montgomery Street - with enhanced resiliency against flooding while enabling public access to the East River Park.
While these overhauls may not seem altogether unrealistic, as there already has been implementation with Mayor Bloomberg's One City: Built to Last initiative. This comprehensive plan has already established a baseline to reduce emission from energy used in buildings. According to the OneNYC plan, "A number of the One City: Built to Last initiatives are already underway, including the NYC Carbon Challenge - a voluntary carbon reduction program among universities, hospitals, commercial offices, and multi-family buildings to reduce emissions by 30 percent or more in 10 years. The City has (also) taken steps to expand renewable power on building." In this process to reduce the City's carbon footprint, developers have been working hard creating new & restored eco-friendly residential buildings.
The Lucida paved the way, located on the Upper East Side's - the first LEED-certified condominium in the neighborhood - designed by Cook + Fox, boasting glass facades that make every unit delightfully sun-drenched. In Battery Park City residents gained access to the environmentally advanced "green" high-rise known as The Solaire - the first green residential building to be built in the United States. Then comes the Meatpacking District with its new environmental project from DDG architects and developers - 345 Meatpacking - providing residents with their own wildlife habitat. The building features a unique integration of landscape into the built environment with heavily planted canopy, long linear window boxes, and lush roof garden with perennials and meadow grasses.
The final cost of de Blasio's OneNYC plans is still undeterminable, it is clear that he is taking steps to undo the damage that the massive Megacity has done – and is currently doing – to the environment.