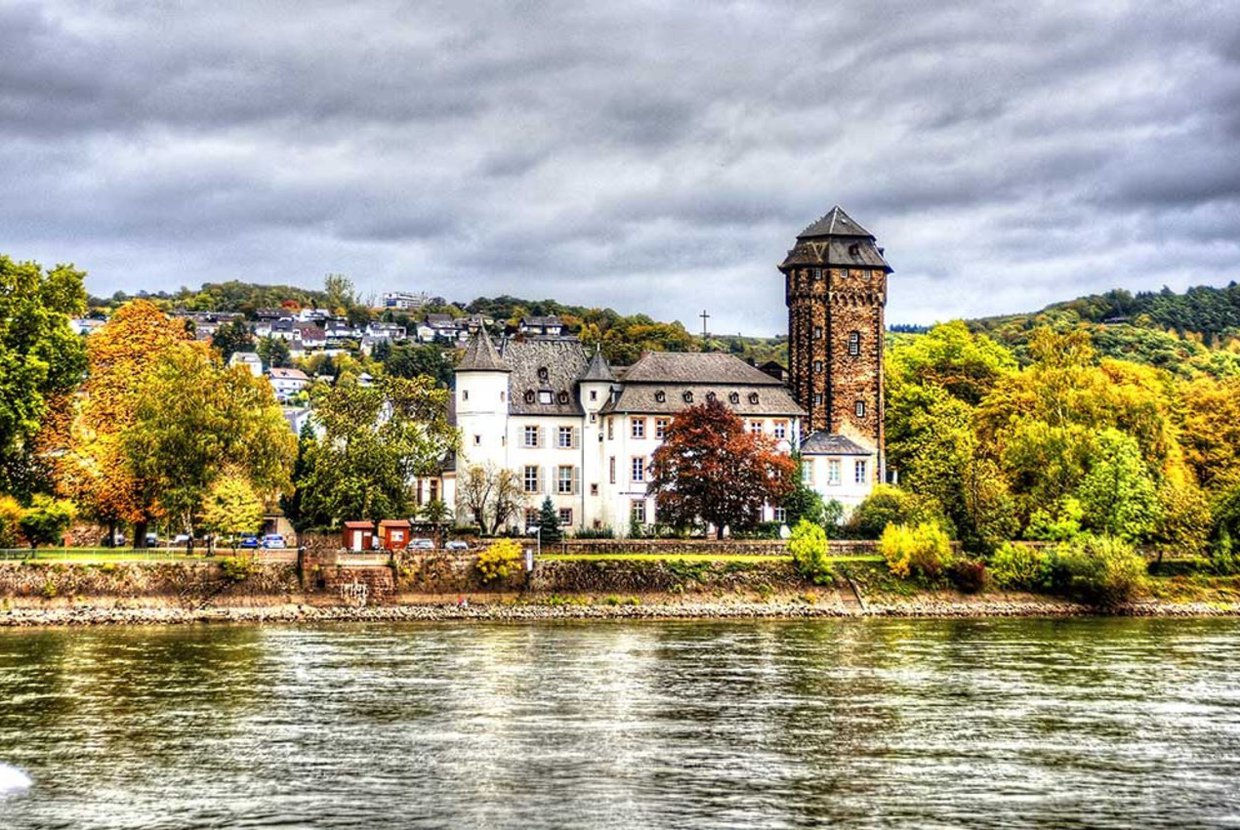 Americans now have a chance to grab European real estate at favorable prices. According to the WSJ, "From its low point last year to today, the dollar has strengthened by 26 percent against the euro. The last time the dollar traded this high against the euro was in 2003." For Americans, the change in dynamic has created new opportunities with expectations for the euro-dollar exchange to reach $1.10 by the end of this year.
Agents all across Europe have been flooded with inquiries from prospective American buyers since January. Chief executive Alexander Kraft of Sotheby's International Realty noted that there has been a particular increase in American clients by about 30-35 percent in France and Monaco over the past three years. While he also added there have been significant price declines since the decrease in the euro, Americans could now pay less than 40 percent than in 2012.
The euro's recent performance has allowed Americans to gain an advantage in each of these European cities – Paris, Tuscany, and Barcelona. Let's take a look into each of these European cities.
Barcelona
The market has come down by 40 to 50 percent since 2007




Luxury properties – while less abrupt – decreased by 20 to 30 percent




Volume decreased over the last six months



As for buying a luxury home in Barcelona, Rafael Rosendo, a sales executive for Lucas Fox International Properties states there are no restrictions for foreigners. According to the NY Times, "A new law aims to encourage foreign buyers by making residency permits more easily obtainable to those who spend at least 500,000 euros on Spanish real estate. Foreigners can also obtain mortgages in some circumstances." This makes buying a new home in Barcelona, quite convenient – you only need to worry about stamp duty that is equal to 10 percent of the purchase price, deed registry, notary fees and legal fees.
Tuscany
Low prices since the global financial crisis in 2007




Twice as many inquiries from potential buyers since January




No restrictions for foreign buyers



Jelena Cvjetkovic, the London-based associate director of the international department for Savills stated, "We've seen optimism in general. Somebody coming from the U.K. could be buying at a 40 percent discount off peak because of the exchange rate being in their favor." This allows Americans to sweep up an even larger piece of property at a discounted rate. Americans are once again drawn back to Italy, with the increasing power of the dollar against the euro along with attractive prices on homes.
Paris
Prices have held well through the recession and sovereign debt crisis




Prices have fallen by 20 percent over the past two years




No restrictions for foreign buyers




All transactions require a notary to handle negotiations, contracts and taxes



Property adviser, Adrian Leeds, says there is no need for foreign buyers to retain a lawyer. She instead urges buyers and sellers to secure their own notaries. The NY Times states,
"Closing costs are about 7 percent of the selling price, including notary fees and transaction taxes. Mortgage rates are as low as 2.5 percent, depending on the type of financing. But American buyers have had fewer options in recent years because of the Foreign Account Tax Compliance Act of 2010, or Fatca, which requires reporting of certain offshore assets and has left some banks skittish about lending to Americans."
The luxury markets in New York City and London can often be seen as quite similar - at the moment they seem to be worlds apart. London's luxury market has completely slowed – particularly in London's wealthiest neighborhoods. In addition to limited housing inventory exacerbated by green belt laws, further uncertainty comes with next month's general election. The Labor Party has vowed to introduce a "mansion tax" – similar to the one introduced in New York – on homes valued more than 2 million pounds. According to Tom Bill, head of London residential research at Knight Frank, "One of the most unpredictable elections in decades has caused some buyers and sellers to postpone decisions until there is clarity around the outcome."
Photo credit: Schloss Martinsburg by Heribert Pohl, is licensed under CC by 2.0