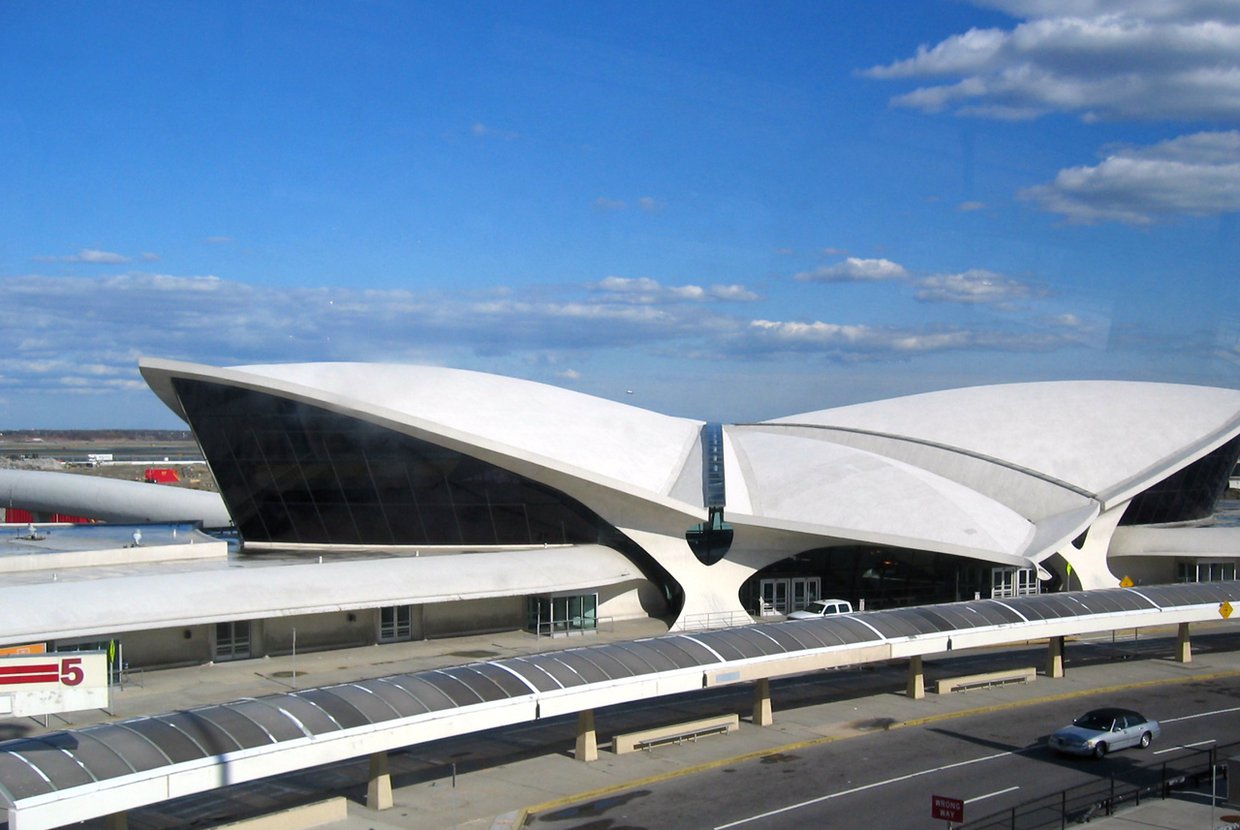 JetBlue Airways Corp and its partner, MCR Development LLC, are in negotiations with the Port Authority of New York and New Jersey for the rights to transform Trans World Airlines terminal into a modern hotel. Occupancy levels at airport properties have reached new heights; according to analysts, they are attracting a boom of business from travelers who wanted to transition seamlessly from flight to business meetings to hotel accommodation without spending time commuting through crowded districts. MCR intends to build about 500 rooms split on either side of the terminal, and the hotel project would open across from JetBlue's main terminal. In addition, the landmarked terminal would be converted into a restaurant. The project would cost $400 million, though other developers – Donald Trump, the Related Cos. to name a few – have also submitted proposals for their own plans to transform the terminal.
These modern hotel designs are not unique to the New York area; it's a national phenomenon. "Airport locations are hot," says R. Mark Woodworth, senior managing director at hotel consultant and appraiser PKF Hospitality Research. Jamaica, Queens, a neighborhood in close proximity to JFK airport, is also getting some attention. Local stakeholders have become increasingly optimistic that the perception of Jamaica as a gritty transit and discount shopping hub can change. Developers are discussing how to improve the neighborhood's building stock; there are a number of multimillion-dollar development projects in the works. The importance of Jamaica's proximity to JFK cannot be overstated.
In its prime, the TWA Terminal represented the height of luxury for air travel. The designer responsible for the terminal, Eero Saarinen commented, "We wanted passengers passing through the building to experience a fully-designed environment in which each part arises from another and everything belongs to the same formal world," ArchDaily wrote that the client who commissioned the building, wanted to capture the "spirit of flight." To do so, Saarinen used curves to create spaces that flowed into one another. The exterior's concrete roof imitates a bird in flight with two massive wings. The interior consists of a continuous ribbon of elements, all whisking themselves in from the exterior so that ceilings continuously run into walls and those walls become floors. Slanted glass walls are tinted purple, angled to mimic the view down to earth from a plane. The award-winning terminal ceased operations in 2002, though it has reopened for tour groups. When the terminal opened, the designers hadn't conceived that the way flight travel was conducted would change. Jumbo jet travel became largely popularized and the original designs for the terminal had difficulty accommodating these new demands. The terminal gates were near the street, making centralized ticketing and security difficult. The City of New York declared the building a historic landmark in 1994.