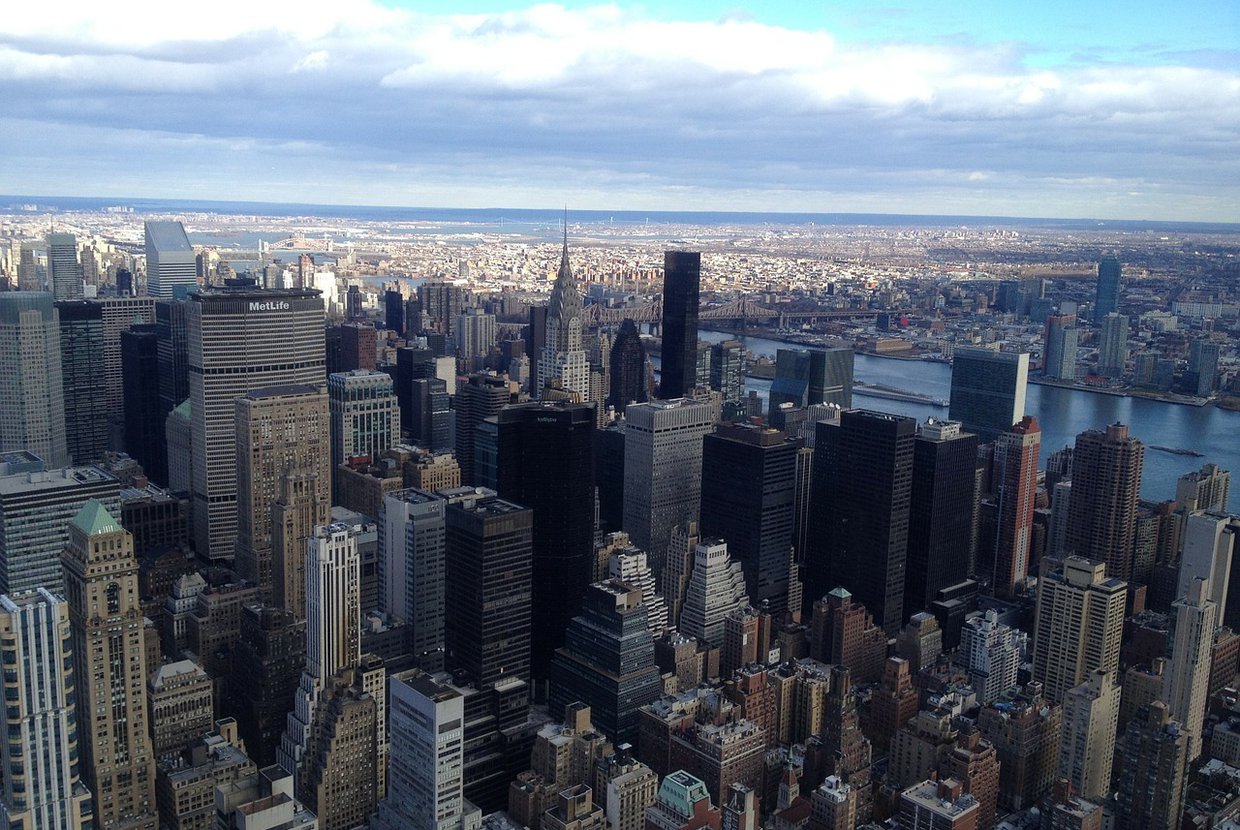 The New York City skyline is preparing for the ultimate transformation with the upcoming high-rises. Once believed to impossible to build only a few decades ago are now attainable thanks to the advancement in engineering, architecture, and technology. In the blink of an eye the technology to build super tall buildings has accelerated, creating a whole new type of skyscraper with it. According to William Baker, the SOM structure guru for the Burj Khalifa stated, "...The megatall tower is really a new species, not just an inflated version of the skyscrapers of yore. You can't just inflate the Empire State Building and get its successor, any more than you can multiply a mouse to produce an elephant," allowing engineers to create new structures that narrow from sprawling malls below to a cozy penthouse.
Developer Extell and Adrian Smith + Gordon Gill are designing the anticipated Nordstrom Tower located in Midtown at 217 West 57th Street (225 West 57th Street). YIMBY revealed the building's roof height to be at 1,479 feet with the pinnacle height coming in at 1,775 feet – making it the tallest residential tower on the planet. When completed the tower will potentially be the tallest building in the Western Hemisphere, completely changing the Midtown skyline – coming in only 1,000 feet shorter than the Burj Khalifa in Dubai – with its roof coming up one foot taller than One World Trade Center, including outdoor terraces which may be become the highest outdoor spaces in New York City. Although the tower will come out above the WTC, the building will still retain its title of NYC's tallest by spire height. According to YIMBY, "217 West 57th Street will host a 200,000-square-foot Nordstrom department store, along with offices, a hotel, and condominiums, with a gross total of 1,210,993 square feet."
180 East 88th Street
According to YIMBY, DDG's newest tower on 88th street – coming in at 521-feet tall – will be the tallest building north of 72nd street. Rather than the typical glass facade that dominates most modern structures in New York, the tower will be faced in handmade brick. Carnegie Hill is characterized by low-rise structures, making it easy for 180 East 88th Street to surpass the current leader by eight feet, at 1214 Fifth Avenue on the corner of 102nd Street. But the building has a slight advantage due to its base elevation – about 80 feet in total. Although, there are already several buildings in the area with high floor counts, but none have the ceiling heights of 180 East 88th Street, which come in at 16 feet, per unit. According to the Department of Buildings, the tower will total 151,458 square feet, split between a total of 48 condominiums.
75 Nassau Street
Spanning from 75-83 Nassau Street, the Lexin Capital Development will come in at a total of 229,000 square feet. According to YIMBY, "The first four floors will feature 39,203 square feet of commercial space, primarily retail, while the remainder will be divided between 197 residences," translating into an average apartment size just under 1,000 square feet. The 40-floor building is expected to provide both condominiums and rentals with 10-12 foot ceilings designed by ODA Architecture. Although the building won't make an impact on the Financial District skyline – coming in at 498 feet – it will gain an abundance of attention from the immediate surrounding blocks.