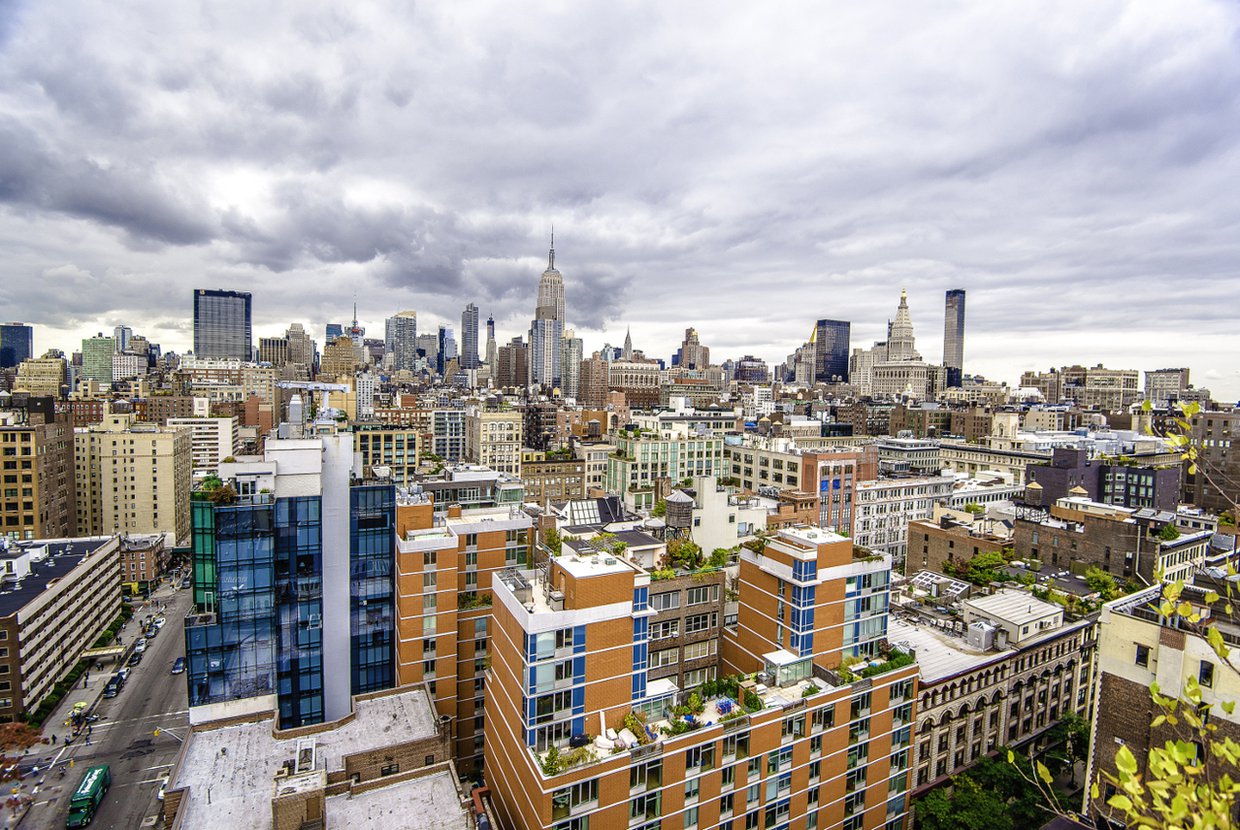 Curbed recently provided a market report discussing the breakdown of the buyer's and renter's markets. Studio and one-bedroom apartments make up a larger share of rental activity than in the the sales market, with record-breaking prices to match. In other words, the renter's market seems to favor smaller apartments more than the buyer's market. Since smaller apartments are more in demand, it's likely that any rental-to-condo conversions would yield primarily studios and one-bedrooms in order to reduce the sales prices. On the buyer's end, the market is dominated by two-bedroom and three-plus bedroom apartments.
Despite the recent boom in construction, the buyer's market is highly competitive due to a variety of factors. For one, the majority of apartments are rentals. According to Crain's New York, there are 850,000 Manhattan apartments, and of those only about 5,200 – just 0.6 percent – were for sale in the first quarter of 2015. More than 75 percent of the apartments in the borough are rentals, and the rest are co-ops and condos. According to 6sqft, just 846 units were sold in 2014; an incredible decrease compared to 5,548 units sold in 2008. Besides the lack of new inventory, "resale inventory is stagnating," said Jonathan Miller of appraisal firm Miller Samuel; those factors are contributing to a highly competitive buyer's market, "that is probably going to keep pressure on prices."
With the price of construction only trending up, (there isn't any new land being created), the luxury market is favored since it yields higher returns. 6sqft predicts that over the next five years, new development sales in Manhattan condos will total $27.6-$33.6+ billion. However, one-third of the total projection is accounted for by just five ultra-luxe towers, three of which are on billionaires' row. On the lower end, 10 Madison Square West is estimated to reel in $837 million-$1.4 billion, while on the higher end 432 Park Avenue is estimated for $3.1 billion. On top of that, the prices for smaller units are shooting up, with the average sale price at $4.8 million last year.
The U.S. housing market is steadily recovering from the recession. According to some data presented by The Real Deal, the number of new housing permits was at its lowest (in recent years) in April 2009: about 500. This April, the number of new permits is at its highest since 2007, steadily increasing each year. However, the New York City housing market data tells another story. Another graph indicates that the number of new housing permits has fluctuated, peaking in 2007 and at its lowest in 2010. Though, New York City seems to be making a much more prominent recovery compared to the national market, with far more new developments in the works, particularly in the luxury market. The Wall Street Journal reported that the number of $100 million homes in the U.S. has gone up to ten properties, up from three last year. In many places, the top end of the market is being driven by just a few luxury condo buildings.