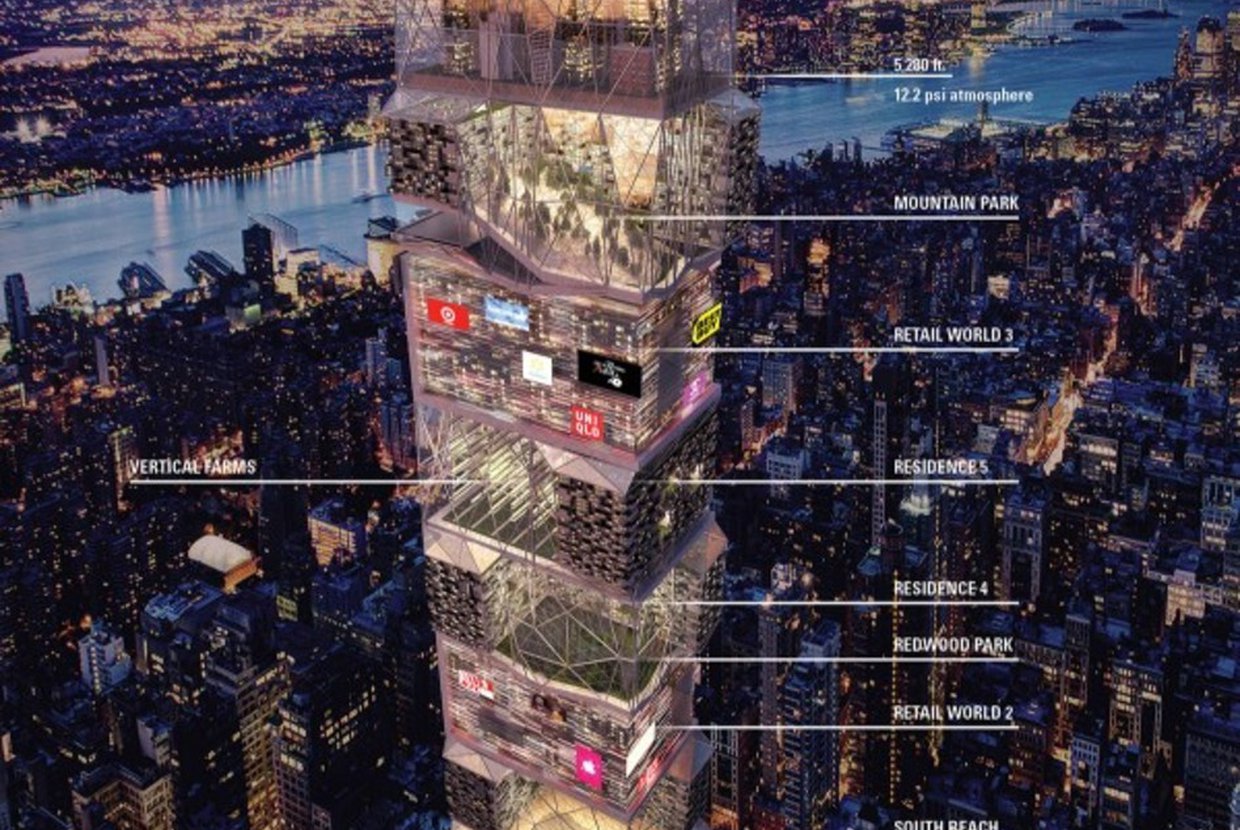 In the beginning...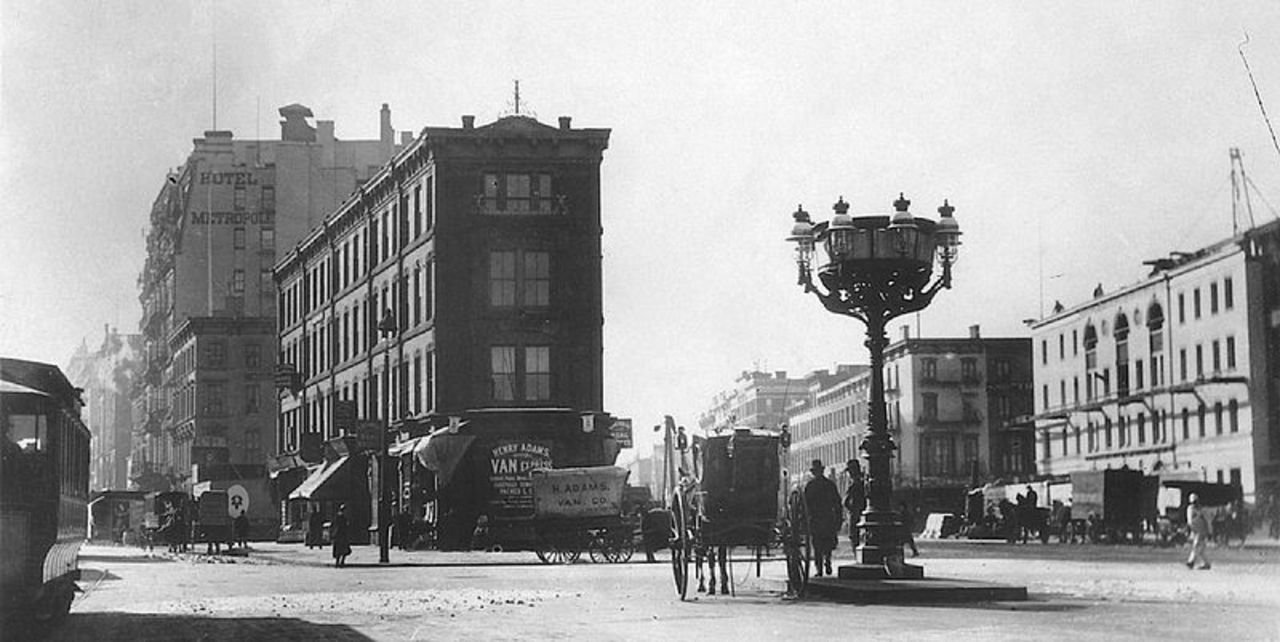 The square root of Times Square: Longacre Square.

Dating back to the 19th century, Times Square began as Longacre Square and developed potentially as a new uptown neighborhood. Named after Long Acre, a London neighborhood known for carriage trading, this Manhattan counterpart was also a hub for farming, horse breeding, and carriage making. This name-taking history is still a trend in NYC real estate. Developments outside of NYC are borrowing the swagger of coveted neighborhood names like "Gramercy Park" in Las Vegas or "Manhattan Upper West Side" in Canada.
People flocked to the Square, filled its brownstone buildings, and lived amidst sordid forms of entertainment, which is ironic because now NYC brownstones are highly-desired prized possessions. For many decades, this area was part of a red-light district, the Tenderloin, which extended from 23rd to 42nd Street. As of 1885, Longacre Square started to acquire celebratory characteristics that are recognized as modern-day Times Square. Oscar Hammerstein I built the Olympia, an entertainment complex with three theaters on one block of 42nd Street. Several other theaters on The Great White Way (nickname for the luminous signs on the Broadway stretch) followed.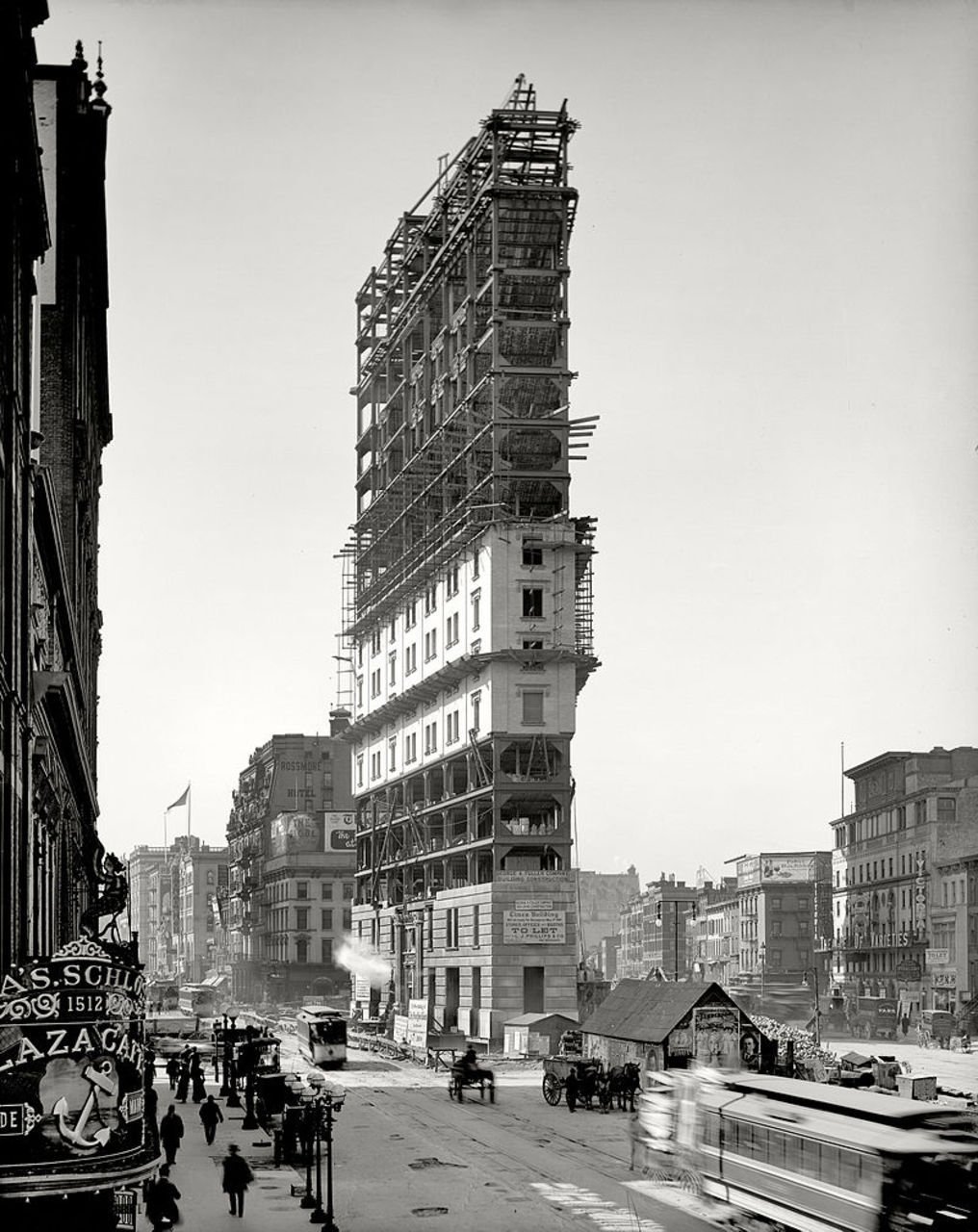 Oh, that's right, so where did the name Times Square come from anyway?
A lot of money was coming into the city between the late 1800s and 1910 from explicit business, mostly from upper-class men gambling and engaging in prostitution at hotels. This trend had started in Soho earlier in the century and made its way north. In 1904, Albert Ochs, publisher of the New York Times, bought the Pabst Hotel at One Times Square, then a popular location for debauchery, and turned it into the newspaper's headquarters. This is now where the ball drops on New Year's Eve. The mayor at the time, George McClellan, renamed Longacre Square to Times Square in support of the newspaper's headquarters. Following the relocation of the Times, on Dec. 31, 1907, Ochs organized the first ball drop in celebration of the new year. The tradition has continued ever since. Though the Times relocated within a decade, the name change led Times Square to experience significant booms in the entertainment industry.
"In 1901, the area from 37th to 47th street, from Fifth Avenue to Eighth Avenue, was home to 132 brothels and at least as many saloons." - 

Untapped Cities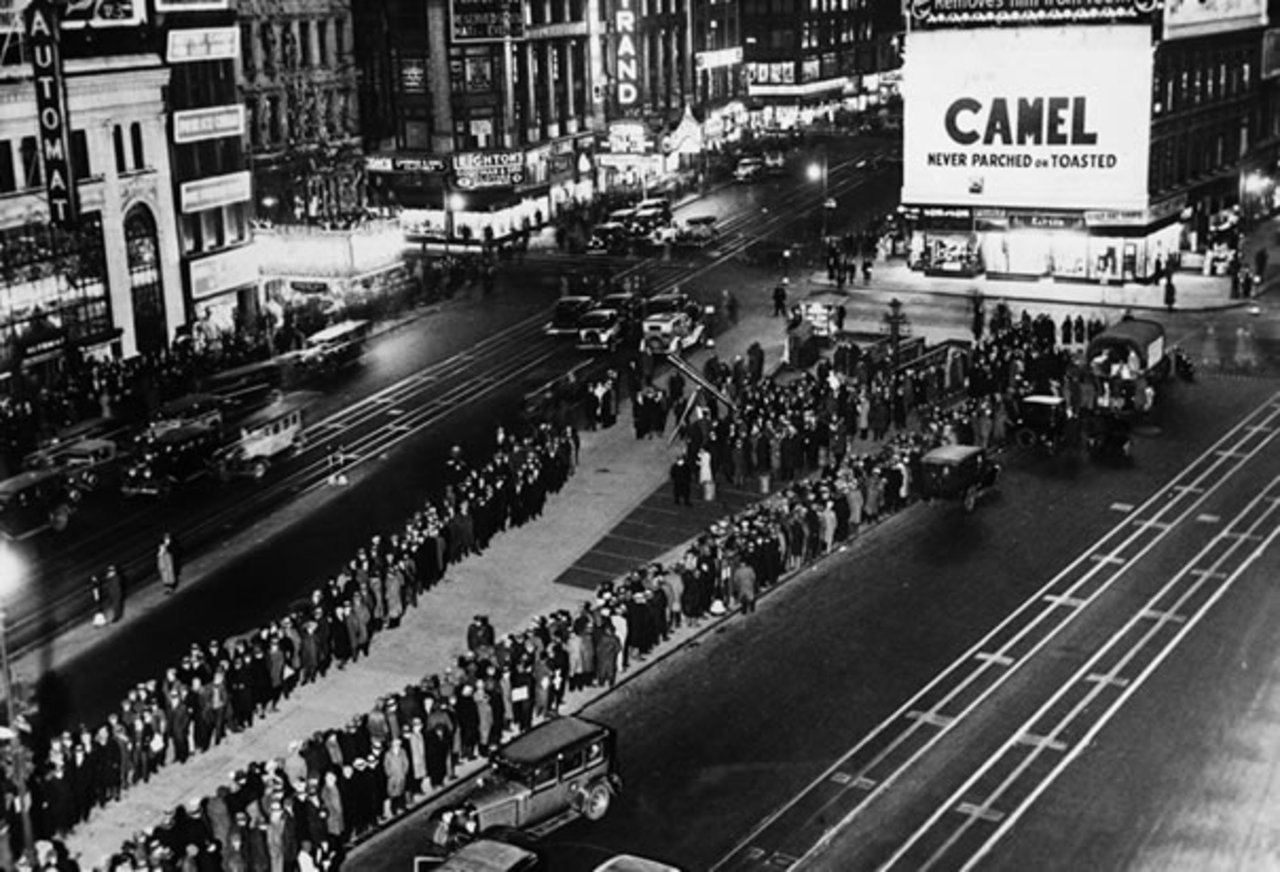 The nitty-gritty Times Square that some of us remember, or not.
With an increase in the Square's activity came crime, corruption, hunger and unemployment. The allure of Times Square faded quickly during the Great Depression, leading various artist communities to rely solely on self-expression to depict the perils of the depression. Of the many theaters that opened, most could only afford to show low budget films and host peep shows, which caused a significant decline in theater-goers. After the Great Depression came World War ll, and Times Square continued its downhill spiral with a torrent of urban corruption: the AIDS epidemic, prostitution, drugs and lack of jobs all took its toll on Times Square. The "American Dream" was now to move out of the city and into the suburbs.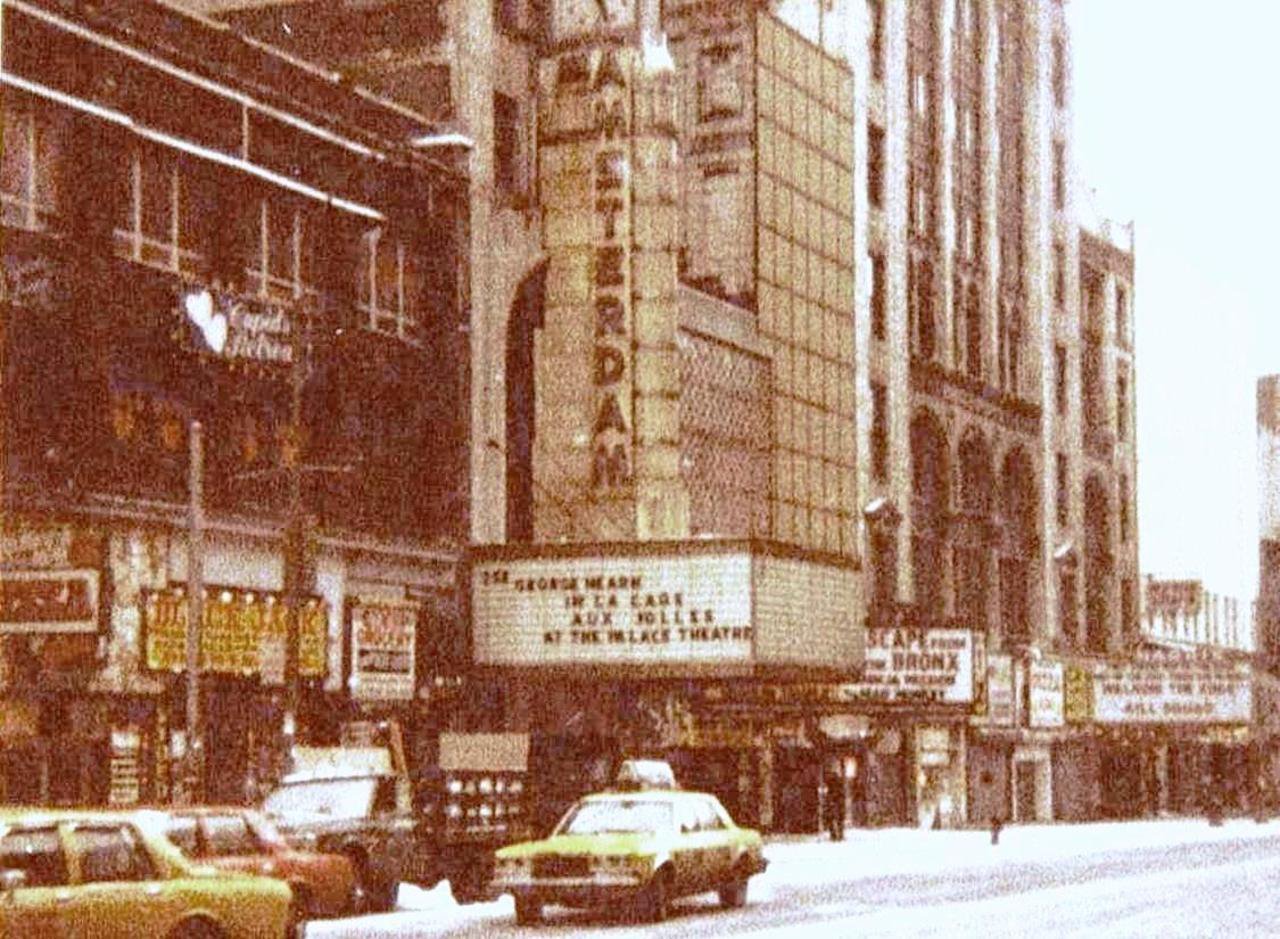 Vital revival: identity through redevelopment.
By the early 1980s, there were several restoration and redevelopment proposals for Times Square. According to City Journal, "The $2.6 billion 42nd Street Redevelopment Plan would extend tax-abatement deals to developers and direct them to transform Times Square by building grand office towers, a huge merchandise market, and a fancy hotel; by restoring historic theaters; and by revamping the dingy 42nd Street subway station." This was one of many reconstruction proposals that did not happen. Instead, Times Square returned by way of its lively origin and strict government policies that cracked down on the drugs, sex, and crime infestation. By the early 90s, popular businesses like Viacom (MTV, Nickelodeon) and Morgan Stanley purchased property; and in 1995, The Madame Tussaud's Wax Museum opened. One of the most influential restorations of Times Square as a theater district and family destination was Disney's refurbishment of the New Amsterdam Theater. The theater opened with a booming run of The Lion King. 
"The New Amsterdam, an Art Nouveau playhouse that opened in 1903, had devolved into a seedy movie house by the time it closed in 1981 and started to fall into colossal disrepair. It was [1995 when] Disney signed a 49-year lease on the theater with 42d Street Development Project, a state agency . . . [It] was a lavish celebration of that occasion, which Mayor Giuliani referred to as ''the turning point'' in the revival of Times Square." - New York Times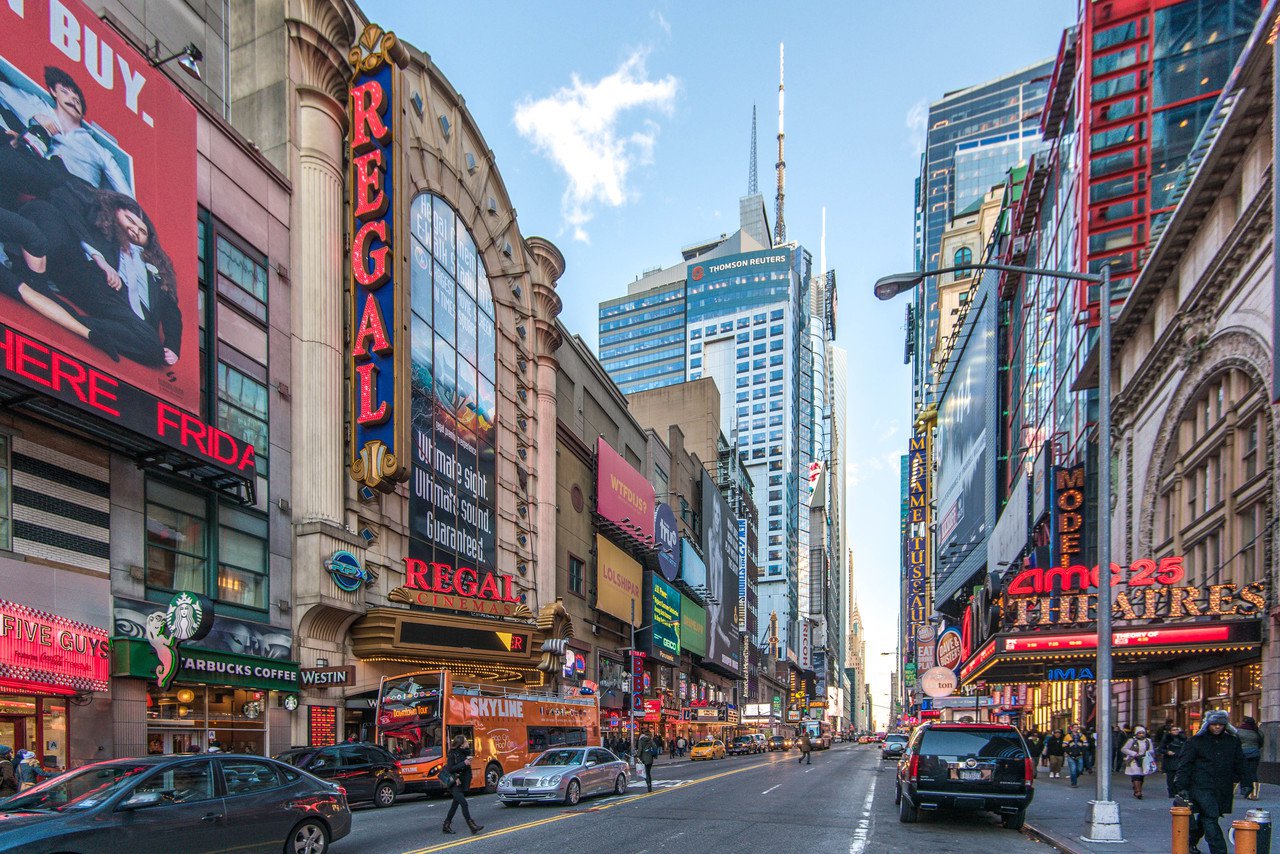 Keeping up with the times.
The upkeep and patrol of Times Square is monitored and protected by its community, international businesses, lanmarked sites, government laws, and especially the Times Square Alliance, founded in 1992. It's a non-profit organization focused on promoting and maintaining its well-being.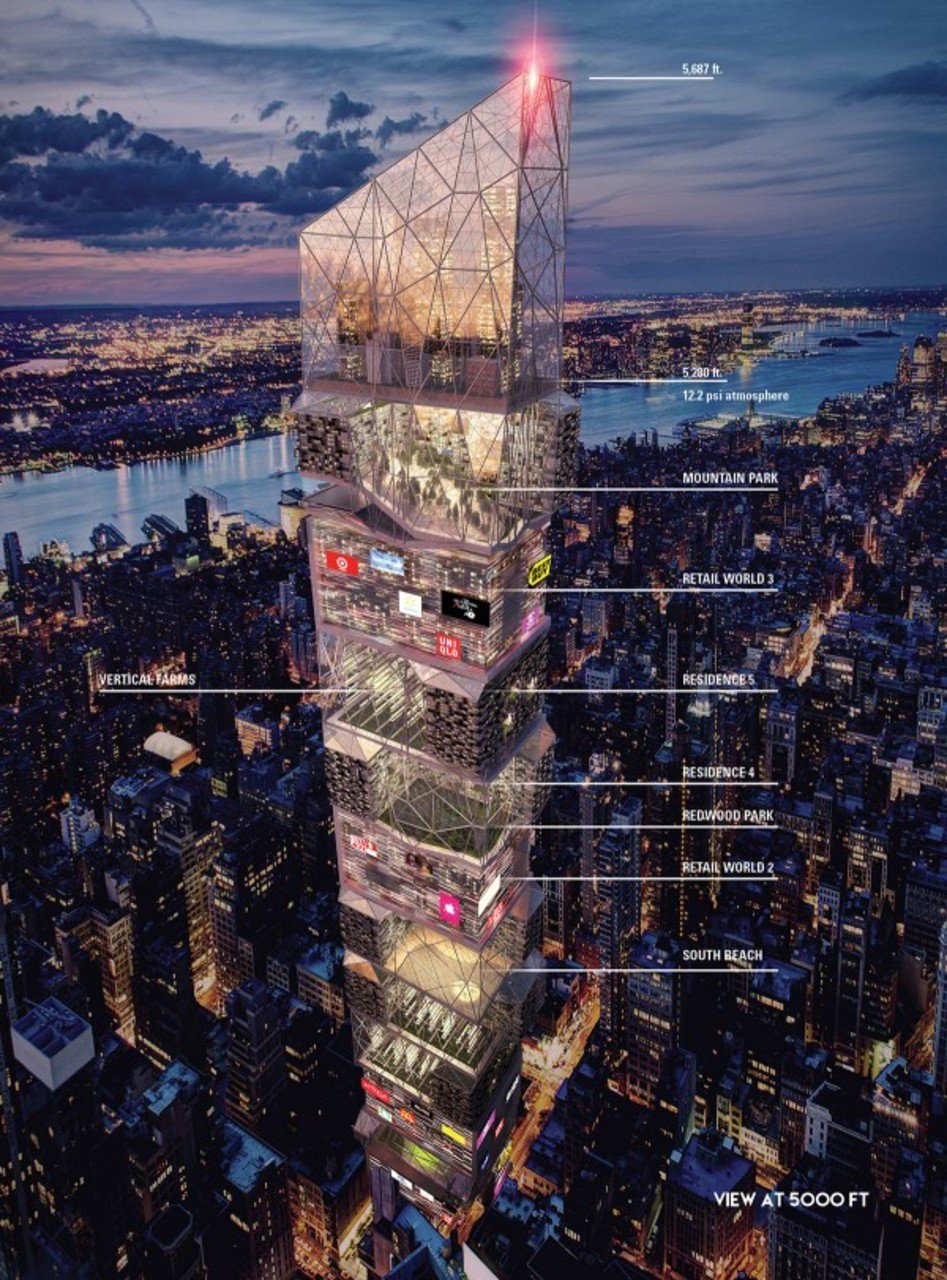 Ahead of our times...
Businesses are still trying to get a piece of its legacy by buying property and renting space in Times Square. Yahoo, 10gen, and Citysearch are tech companies and current residents of the historic One Times Square building. More of a contrast than the once newspaper printing building turned tech-lab, would be the temporary Pop-Up Forest scheduled for fruition June 2016. "Imagine walking through the heart of Manhattan surrounded by towering trees and blooming wildflowers with mosses and ferns underfoot. Street sounds are muffled and replaced with wildlife calls streamed in from nearby woods," said creator, botanist, and urban ecologist, Marielle Anzelone. Another contrast: opposed to the "dangerous" Times Square of the past, the future Square is more pedestrian-friendly. Design proposals in the Vision42 Design Competition include a 42nd Street light rail, greenway, and reactive ground as means to upgrade and renew the neighborhood. As for the more distanced future of Times Square, a proposed skyscraper, Times Squared 3015, won honorable mention in eVolo magazine's 2015 skyscraper competition. It stands 5,687 feet tall and contains the world's only indoor Redwood forrest, a city in the sky, vertical farming/oxygen generation, Giants stadium, Times Square entertainment block, the world's largest corporate campus, 16 parks, four museums, three theaters, two elementary schools, "South Beach," and at least 30,000 residential units. And that's just one Times Square skyscraper, 100 years from now. 
Photo Attributions:
Longacre Square: By Brown Brothers (New York, N. Y.) [Public domain], via Wikimedia Commons
Gif: whyhellothereeee.tumblr.com