Selling Air Rights for Landmarks
Ilana Yoneshige
| May 05, 2015 | Published in
Urban Design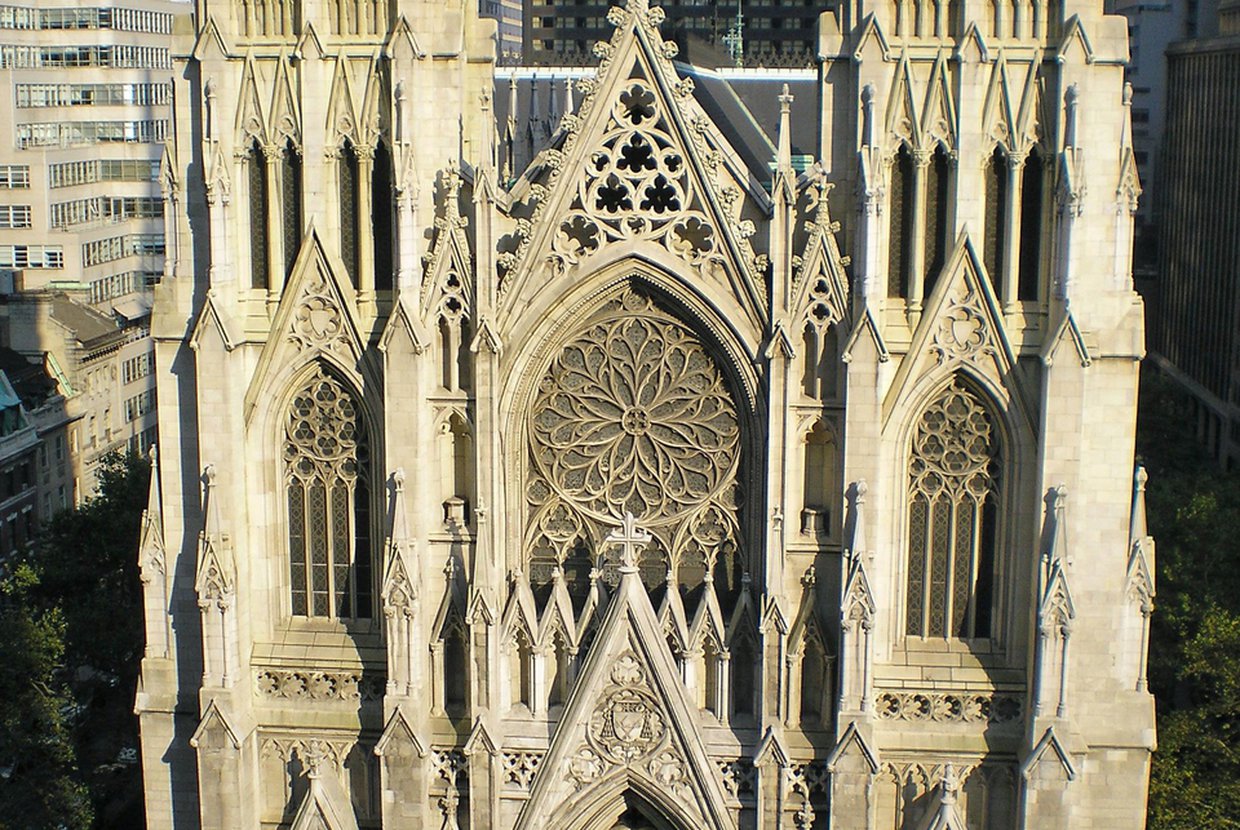 St. Patrick's Cathedral is hoping to change the rules regarding air right transfers from landmarked buildings, reports the Wall Street Journal. Current rules only allow landmarked buildings to sell their airspace rights to developers who are on or across the street. Surrounded by tall office buildings, including those at Rockefeller Center, St. Patrick's Cathedral has few opportunities to sell airspace. The Cathedral isn't the only "stranded landmark;" Central Synagogue and St. Bartholomew's Episcopal Church also have unused air rights. "As much flexibility as possible is needed to give these stranded landmarks the opportunity to sell some of their development rights," said David Brown, the archdiocese's director of real estate, at a conference. The cathedral has about 1.17 million square feet of available development rights. If you can't wrap your head around that much space, it's about the size of the Chrysler Building...on top of the cathedral.
The Pros
Selling airspace would provide these institutions with revenue to pay for maintenance, as many of the landmarks are suffering. "They have everything from leaky roofs to other building problems," said Gale Brewer, the Manhattan borough president. The air rights are currently, "worth zero," according to Joseph Zwilling, a spokesman for the Archdiocese of New York; but that could change depending on where air rights could be transferred to.



Adding density and maximizing property value. In the past, these air rights' transfer deals have occurred above transit facilities, like Penn Station, Grand Central and One Vanderbilt. Allowing high-rise construction above transit facilities makes particular sense both because of the new revenue, and because it concentrates people near a service that thrives on urban density. Urban density benefits public facilities such as libraries, recreation centers, convention halls, and more. Mayor de Blasio has made it clear that there isn't enough affordable housing; developers could utilize this space both for their purposes and to add affordable units.

The Cons
Let us know what you think about landmarks selling their air rights in the comment section below!
Photo via Wikimedia Commons user David Shankbone, licensed under CC BY 2.5