The Architect Behind Soho Tower: Renzo Piano
Ilana Yoneshige
| May 06, 2015 | Published in
Elegran Insider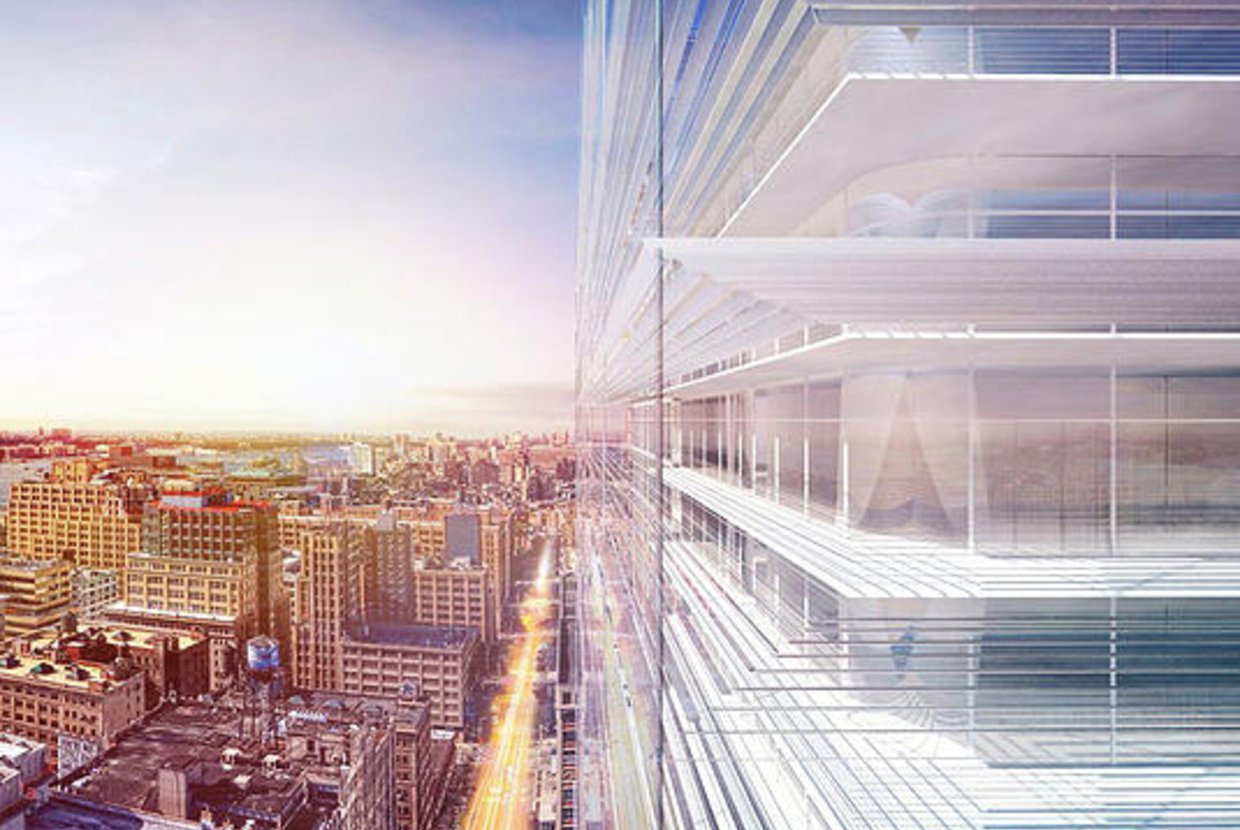 Image courtesy of YIMBY
Recently, the New York Post revealed the mystery starchitect responsible for the design: Renzo Piano. In March, YIMBY found partial renderings for a new construction at 100 Varick Street which is being developed by Michael Shvo and Itzhaki Acquisitions. At the time, little was known other than that the so called Soho Tower's upper levels would feature glass-wrapped balconies, as well as a gated private driveway and indoor automated parking. The tower will likely take advantage of the neighborhood rezone back in 2013, which permits a maximum height of 290 feet, and will almost certainly cater to the luxury market. The site overlooks the entrance to the Holland Tunnel.
Soho Tower will be the world-renowned architect's first residential project, aside from a private house. Piano was awarded the Pritzker Prize in 1998 for his ability to design structures with a perfect union of technology and art; his architecture embodies a rare humanism. The Post confirmed that the hi-rise tower will stand 290 feet and take up 280,000 square feet.
A striking example of his capability is in his design for the new, $422 million Whitney Museum, located at 99 Gansevoort Street in the Meatpacking District. "The design of this building from many years of conversations with the Whitney, which took us back to the museum's origins," Piano said, according to BDOnline. "Museum experience is about art, and it is also about being connected to this downtown community and to this absolutely extraordinary physical setting." Patrons of the museum experience art throughout the 50,000 square feet of exhibition space, and neighborhood connectivity via 13,000 square feet of outdoor exhibition space in the form of terraces and balconies.
If Piano's successful design for the Whitney Museum is any indicator, we have much to look forward to as more is revealed regarding Soho Tower.