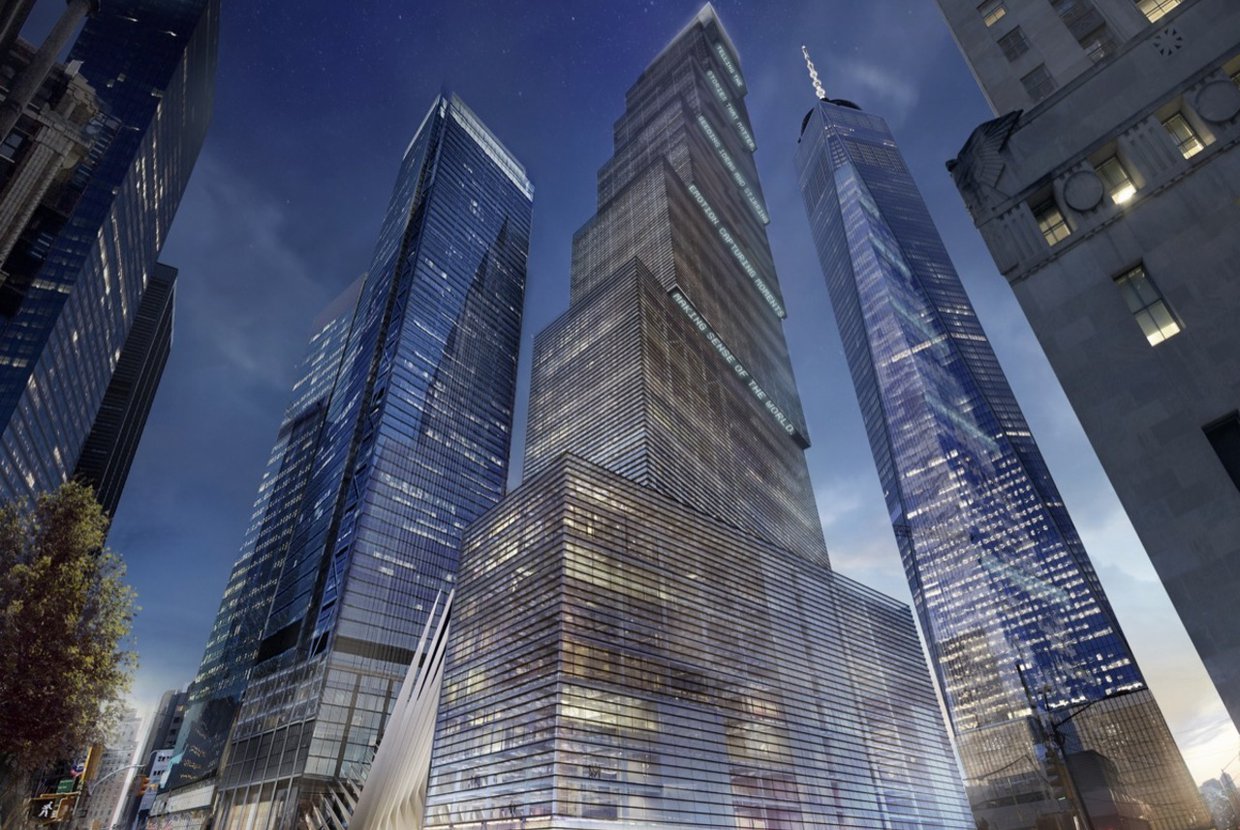 Rendering via DBOX
With the recent news of Bjarke Ingels replacing Norman Foster as the architect of 2 World Trade Center, new renderings have been released showing a structure that tapers off in sections of blocks to the top. Wired reports that the new designs more accurately capture the aesthetics of the major media companies and other businesses who will be occupying the building, as well as taking into consideration the symbolism that the structure holds as a commemoration for the attack on the original site.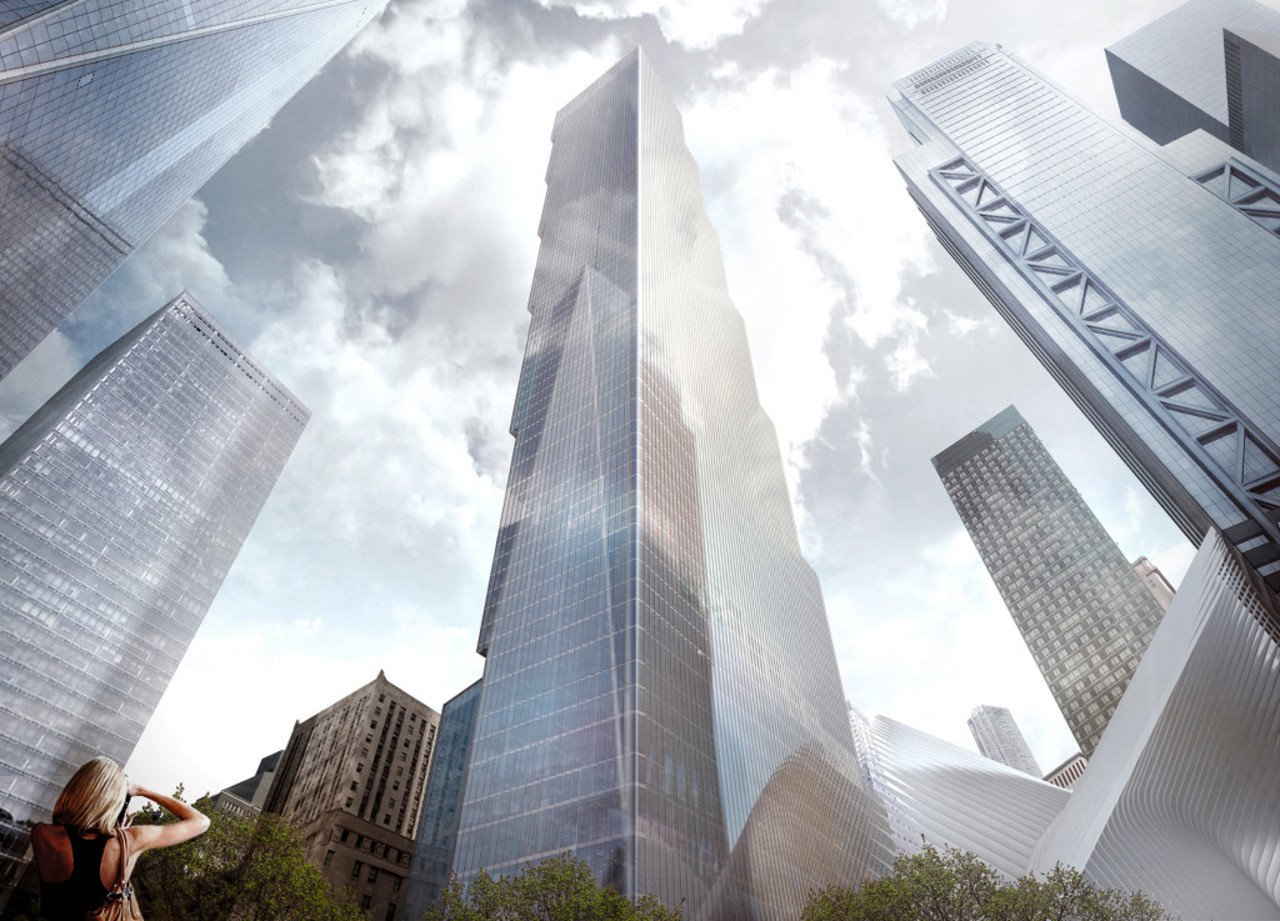 Image credit: BIG
Ingels is known for his eccentric designs, which have created a topic of conversation on whether or not he is an appropriate candidate for designing a building that intends to signify a memorial with utmost respect. The building has seamlessly incorporated both aspects of innovative design and tasteful elegance, as from different angles around the city a different style of the facade can be seen. Viewing the 2 World Trade Center from inside the memorial plaza, the building appears to have identical sides, but when observing from the north and east sides, one can see the step-like progression of blocks tapering off to the top.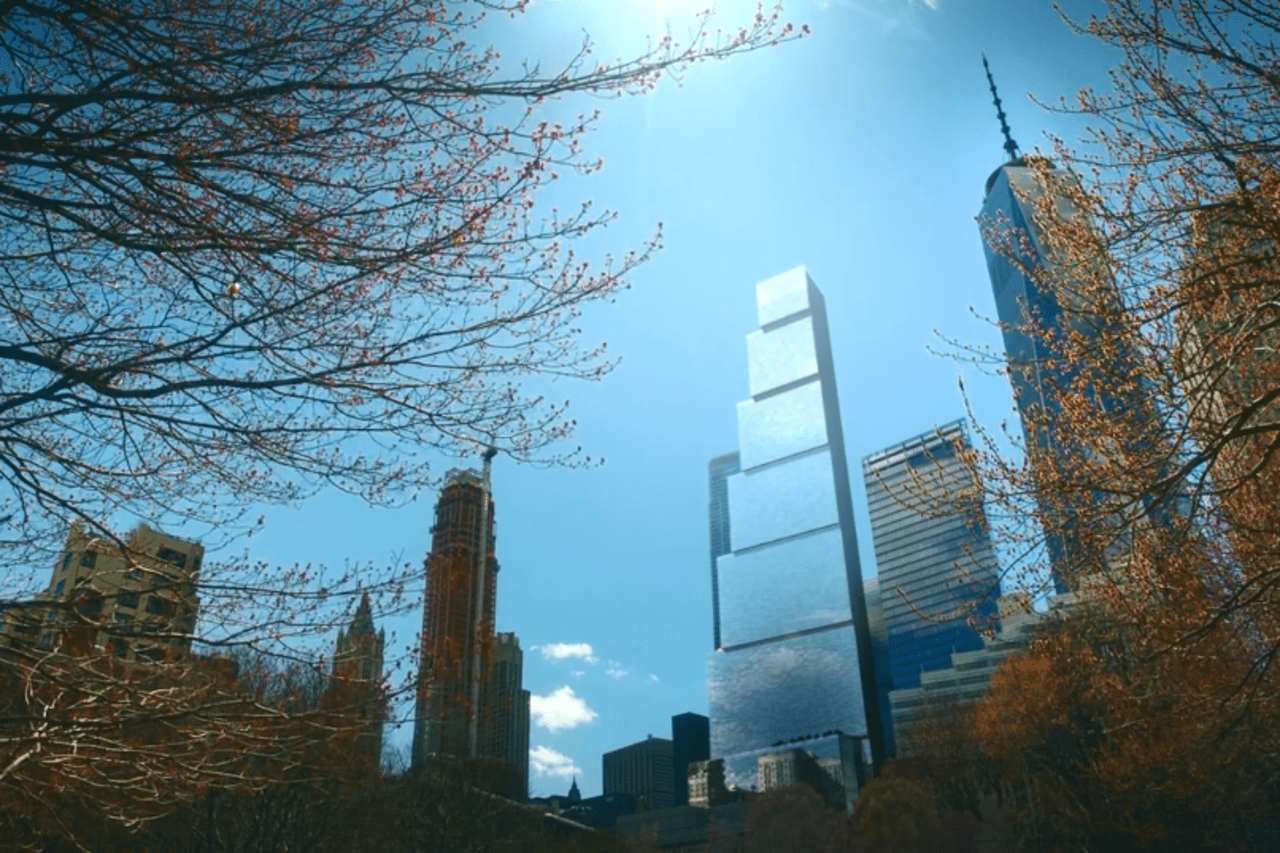 Rendering via BIG

The building assumes a difficult task of being a private space for businesses while standing as a symbol of remembrance. Whether this was intentional or not, the tiered blocks ascending into the sky seem to resemble a stairway. A stairway into the sky holds great metaphorical meaning, giving tangible closure to those who were lost and to the distressful emotions that so many people experienced worldwide.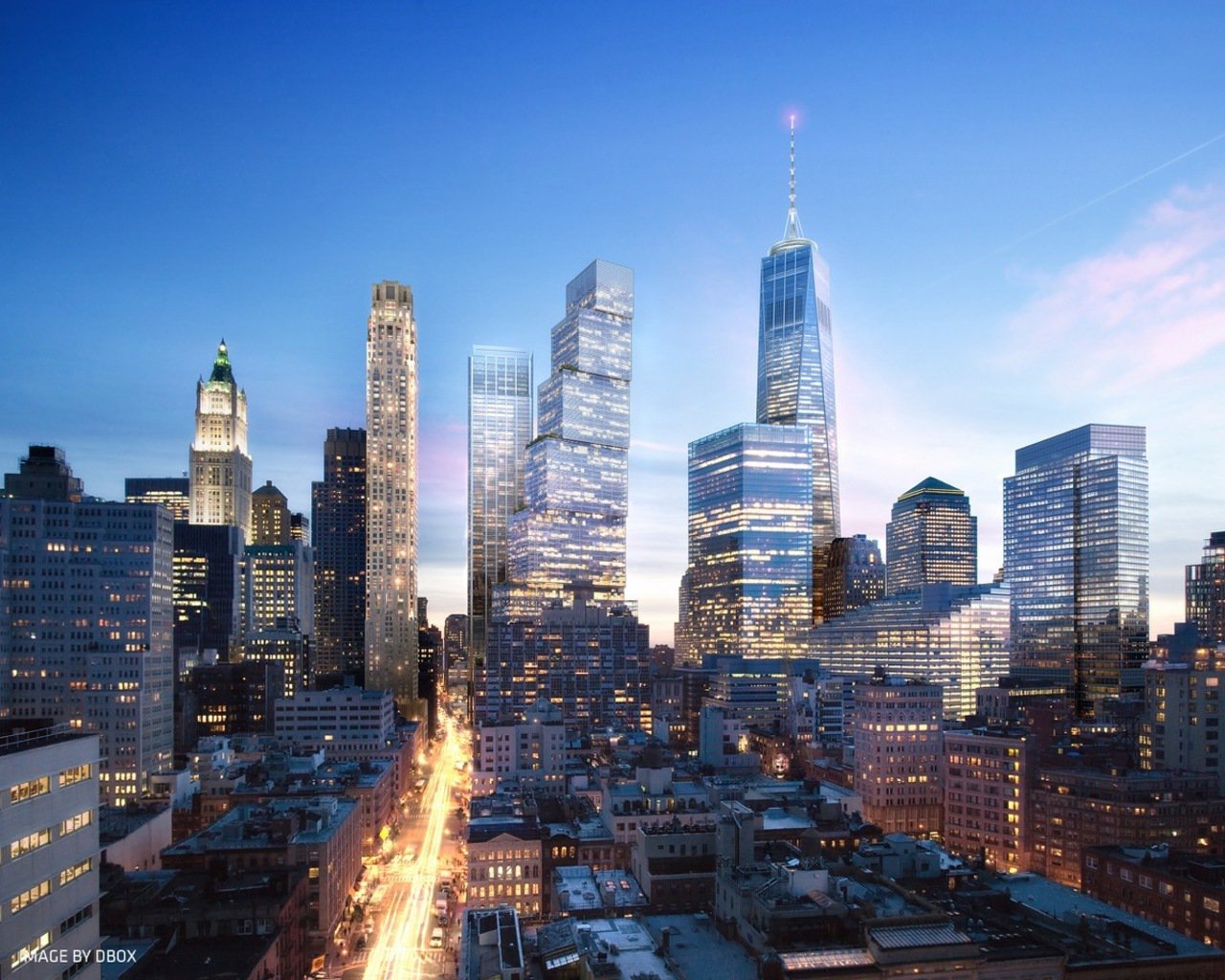 Rendering via DBOX

In a video from BIG featuring Ingels describing the project, he says, "the completion of the World Trade Center will finally restore the majestic skyline of Manhattan and unite the streetscape of Tribeca with the towers downtown." Although some feel disappointed with the redesign of the 2 World Trade Center, there is significant beauty and empathy in the designs presented by Ingels. This is more than just a fancy building, it's a memorial. It's bridging the gap between sorrowful memories and a coming to peace through a stairway to heaven.